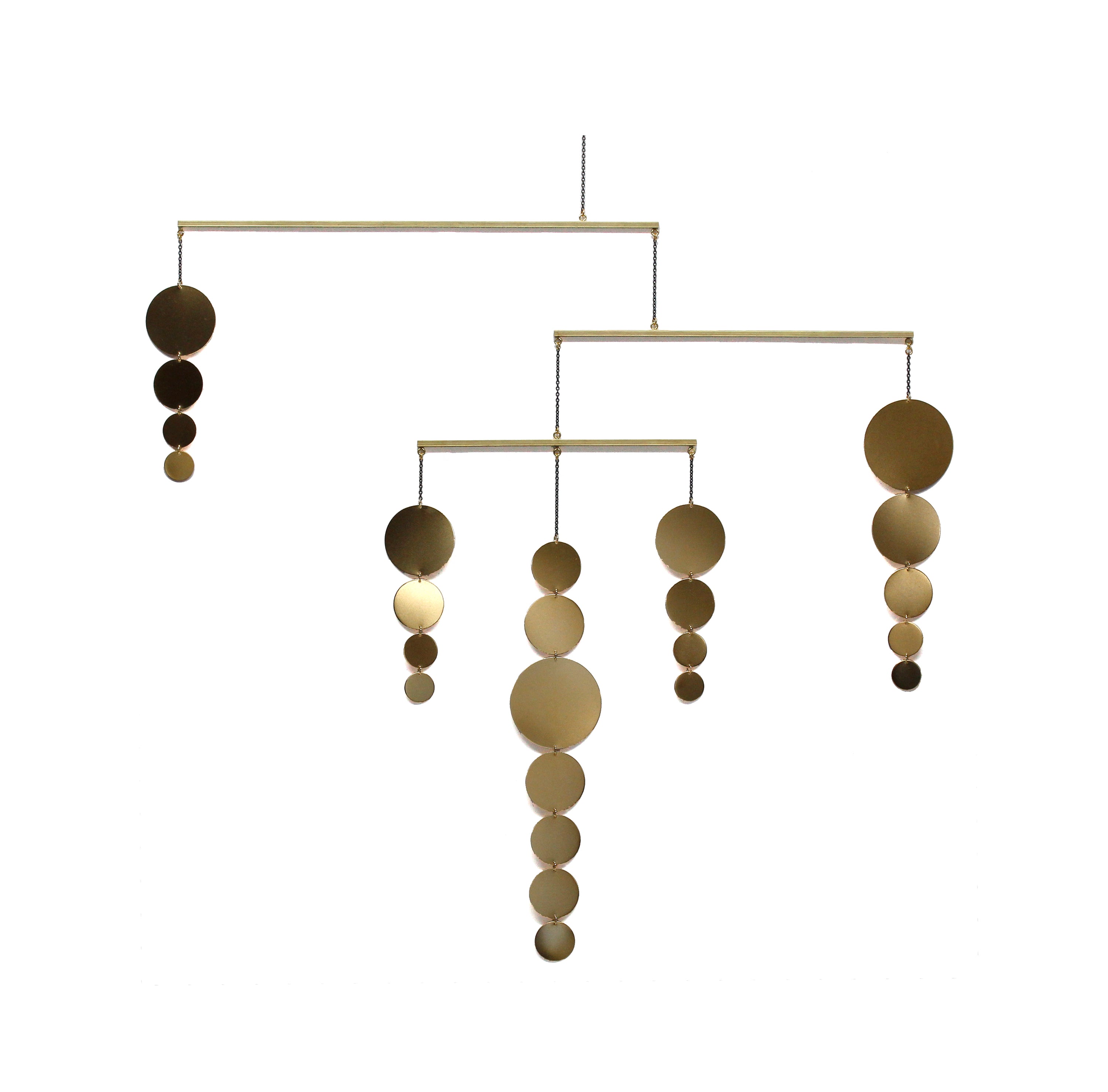 One of our most popular and versatile mobiles, this piece is a great size for most spaces.  It was designed by my husband Pete as part of the new Modern Composition Mobile series. Each piece is named for one of his favorite modern composers. This gentle medium sized beauty is named after John Cage. Have a listen to his 13 harmonies as a gentle breeze carries your thoughts along.
24 high polish brass discs ranging in size from 2.5" to 3/4".  

3 square brass tubes: 7", 9", and 12".  

Strung from black oxidized brass chain at intervals of 1" to 2" and 12" from the top.  

The mobile itself is ~ 12" wide and is ~18" in length.
John Cage Brass Mobile