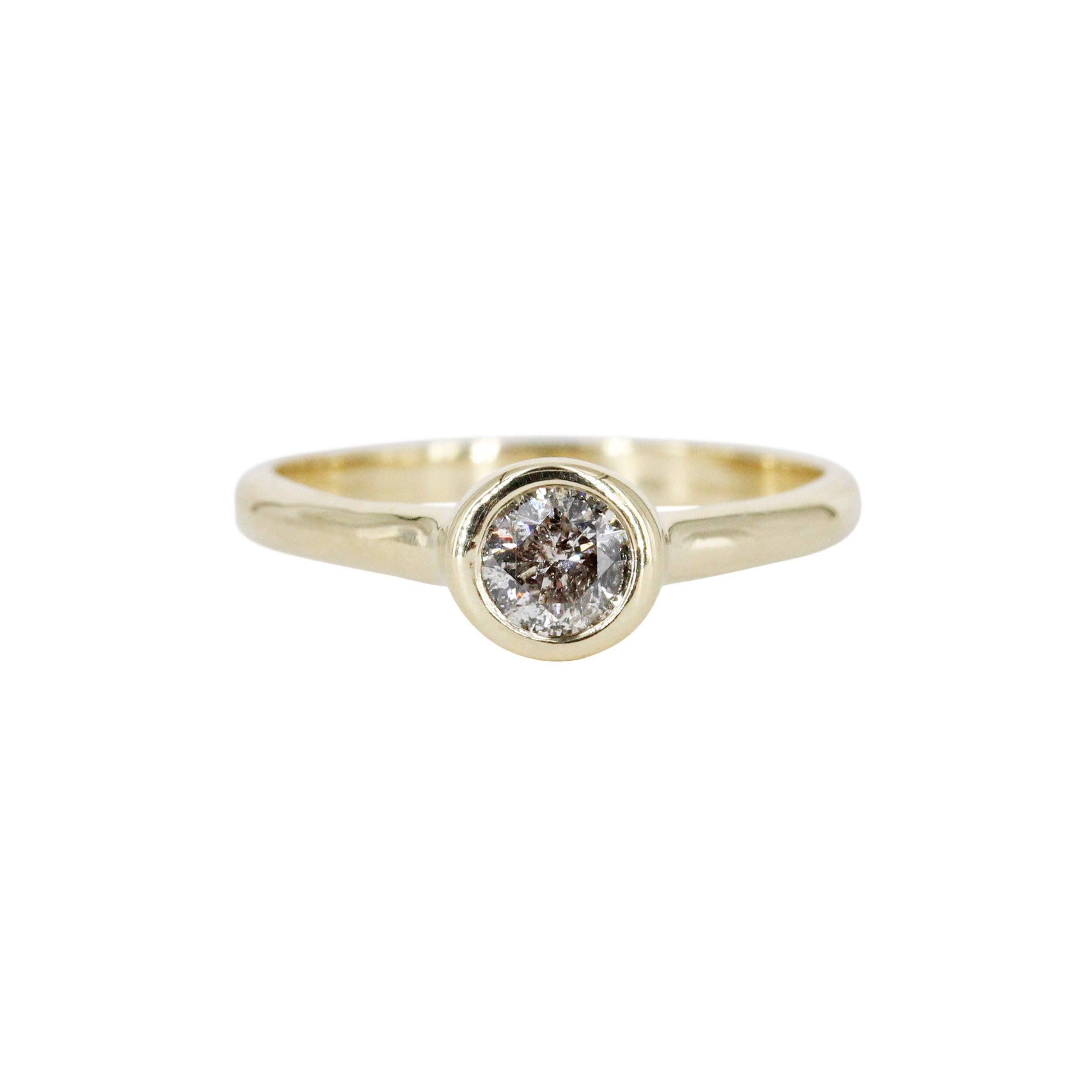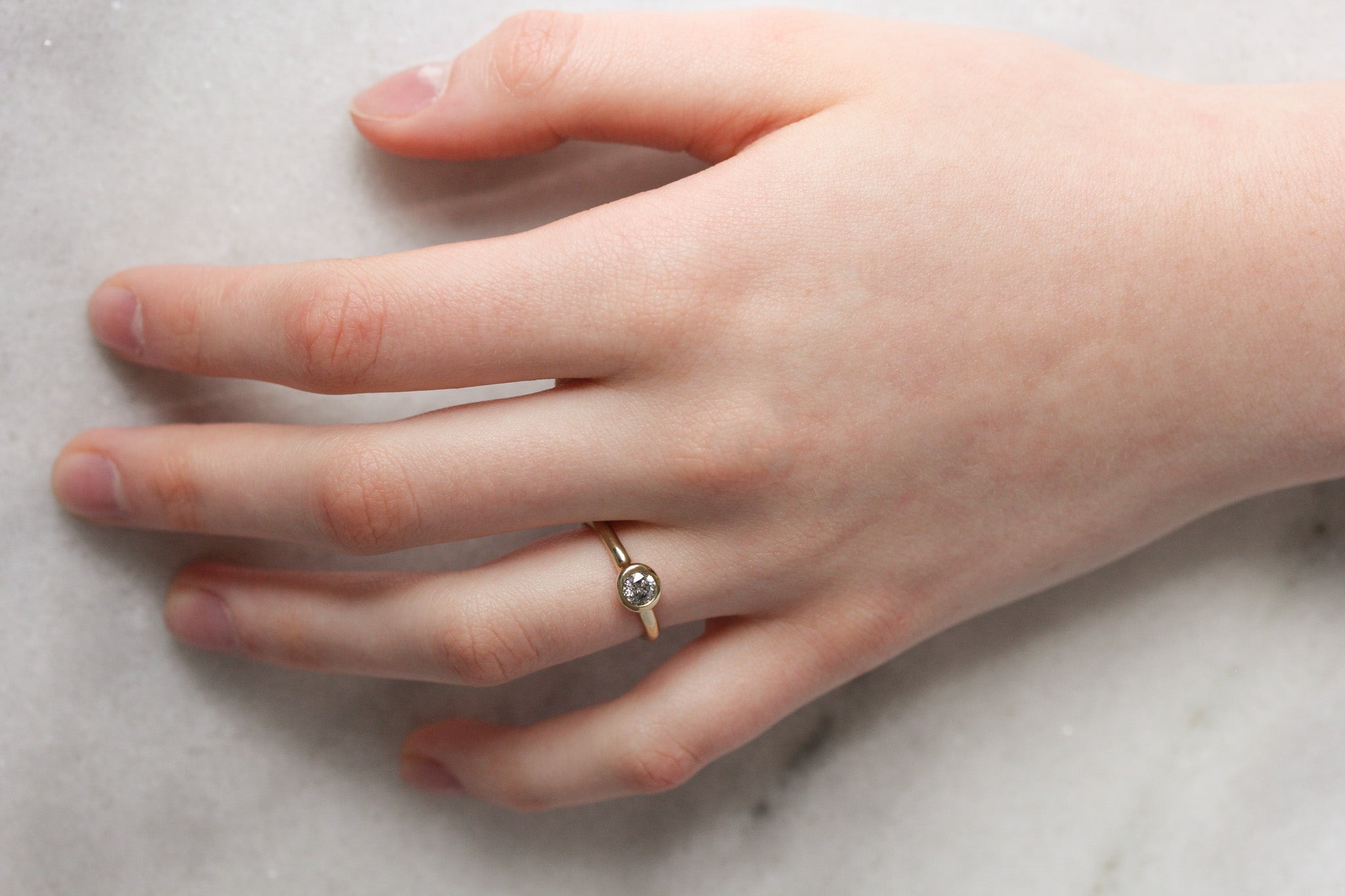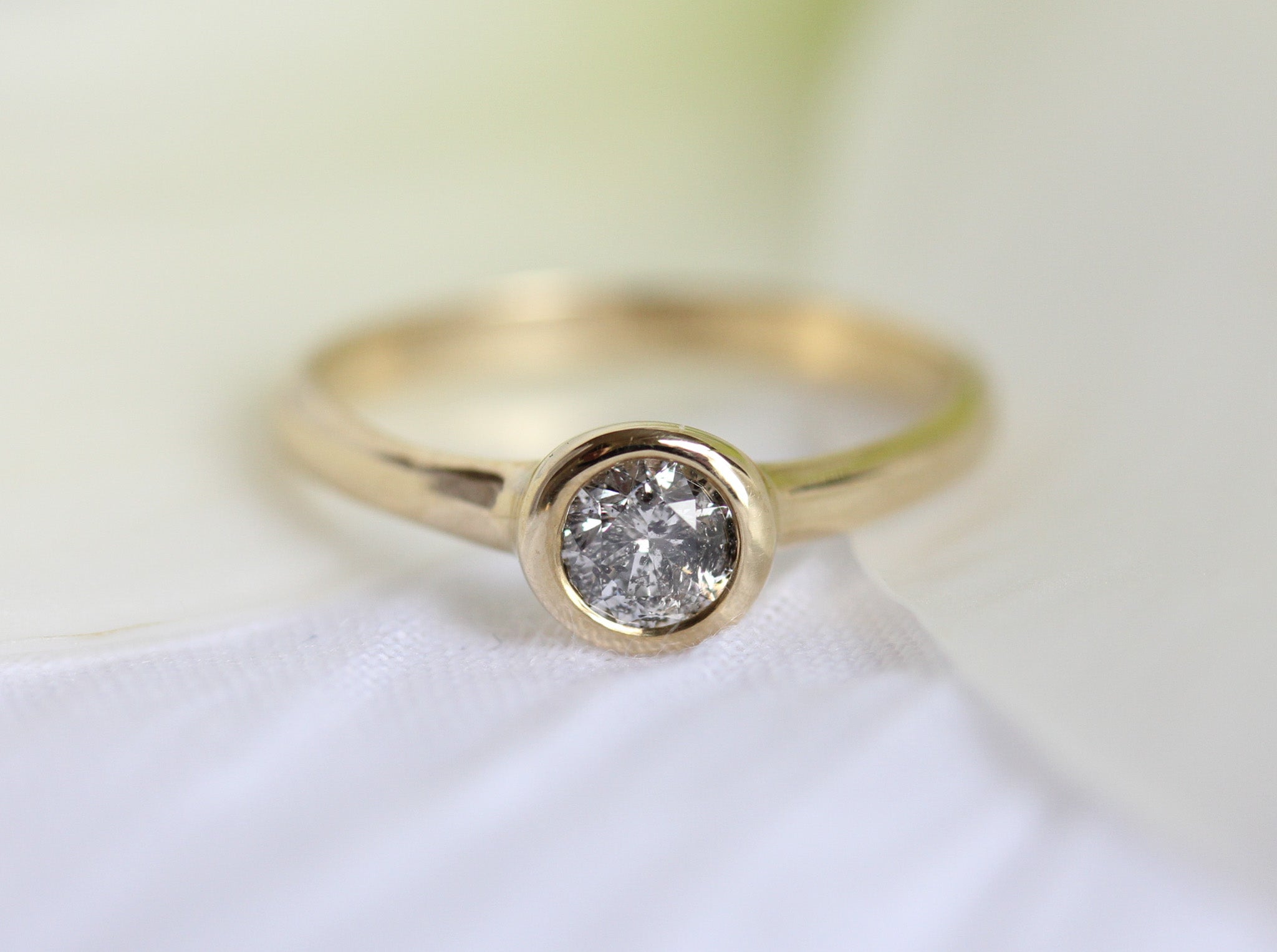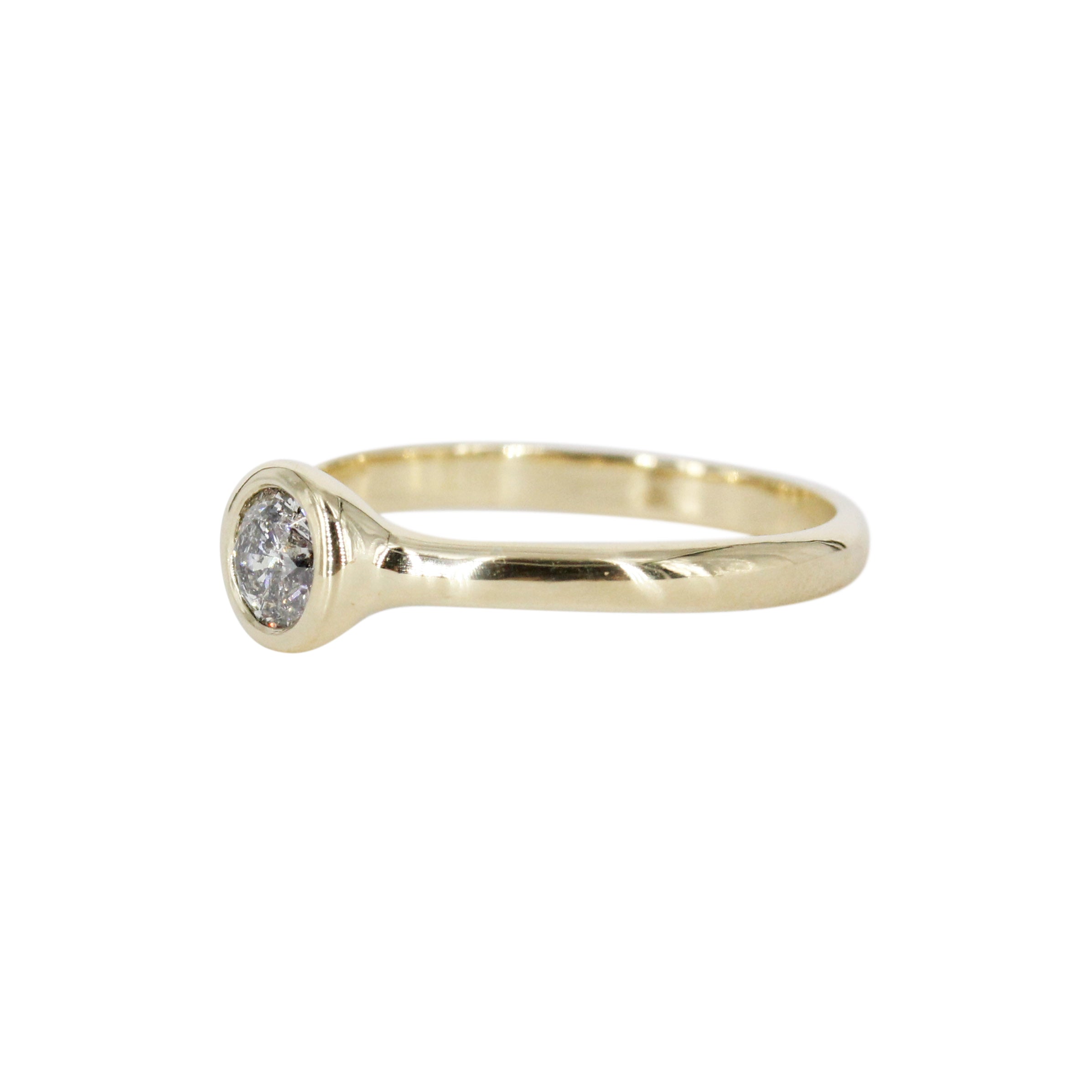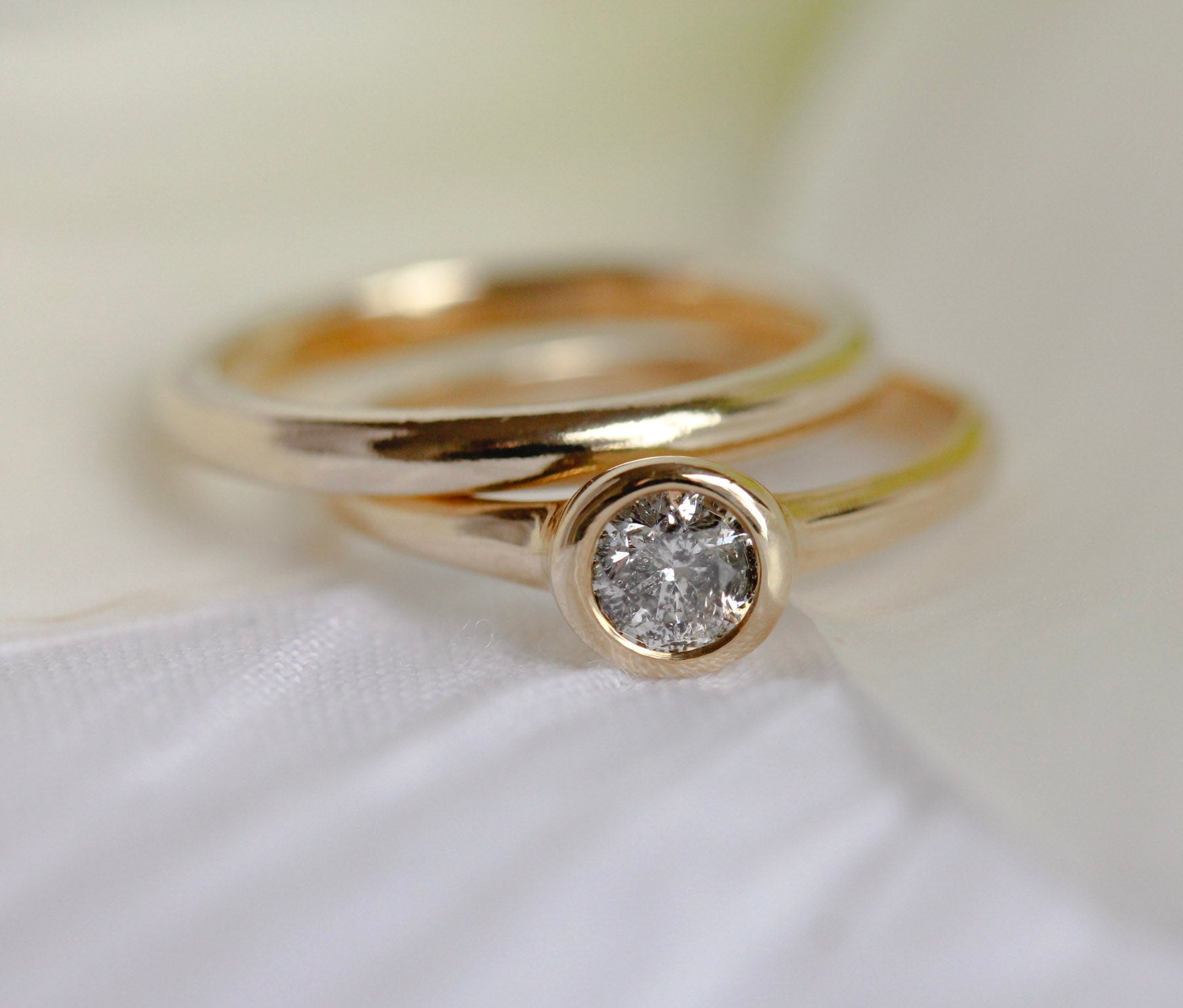 Named after the goddess Hera, who represents 
the divine representation of marriage.
Smooth, seamless, and with delicately sculpted curved shapes, this is my rendition of the classic solitaire ring. 
Modern and minimalistic, this 14k yellow gold ring features a .33 carat Salt and Pepper diamond bezel set.  
Salt and Pepper diamonds have a mixture of black and white inclusions (imperfections visible to the naked eye).  This unique characteristic affects the appearance in a beautiful way, meaning no two will be alike.  The overall color is gray and often has a speckled appearance.  
This is one of my hand carved designs that I make using the ancient technique of lost wax casting .  
2 mm rounded 14k yellow gold band. 
~1.20 mm thick.

.33ct round gray salt and pepper diamond (4.3 mm in size).

Available in half sizes, email julie@julienolanjewelry.com.
Each piece is handmade with a lead time of 4-6 weeks.  If you need this sooner, please feel free to email julie@julienolanjewelry.com.
Hera Solitaire Ring