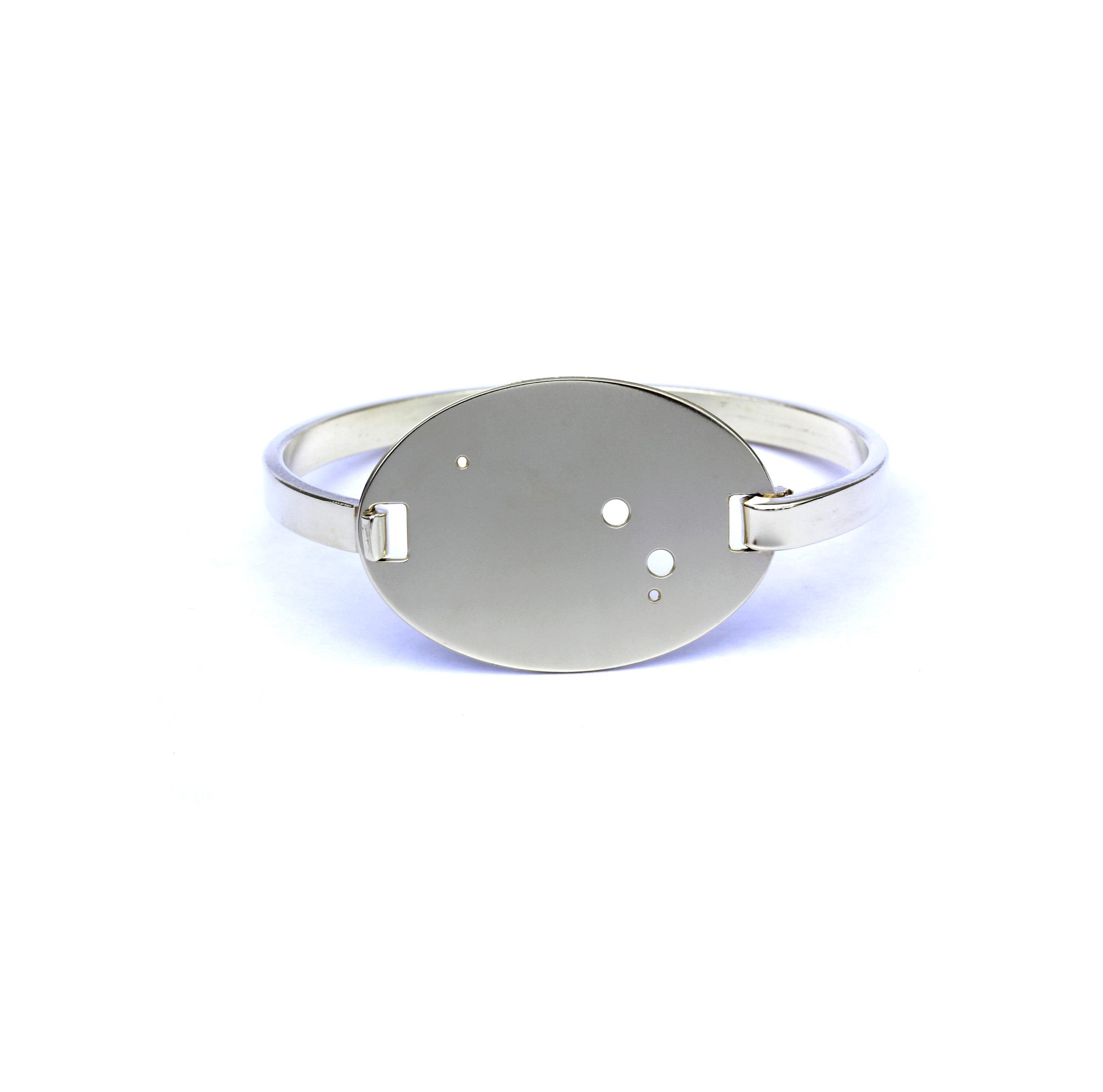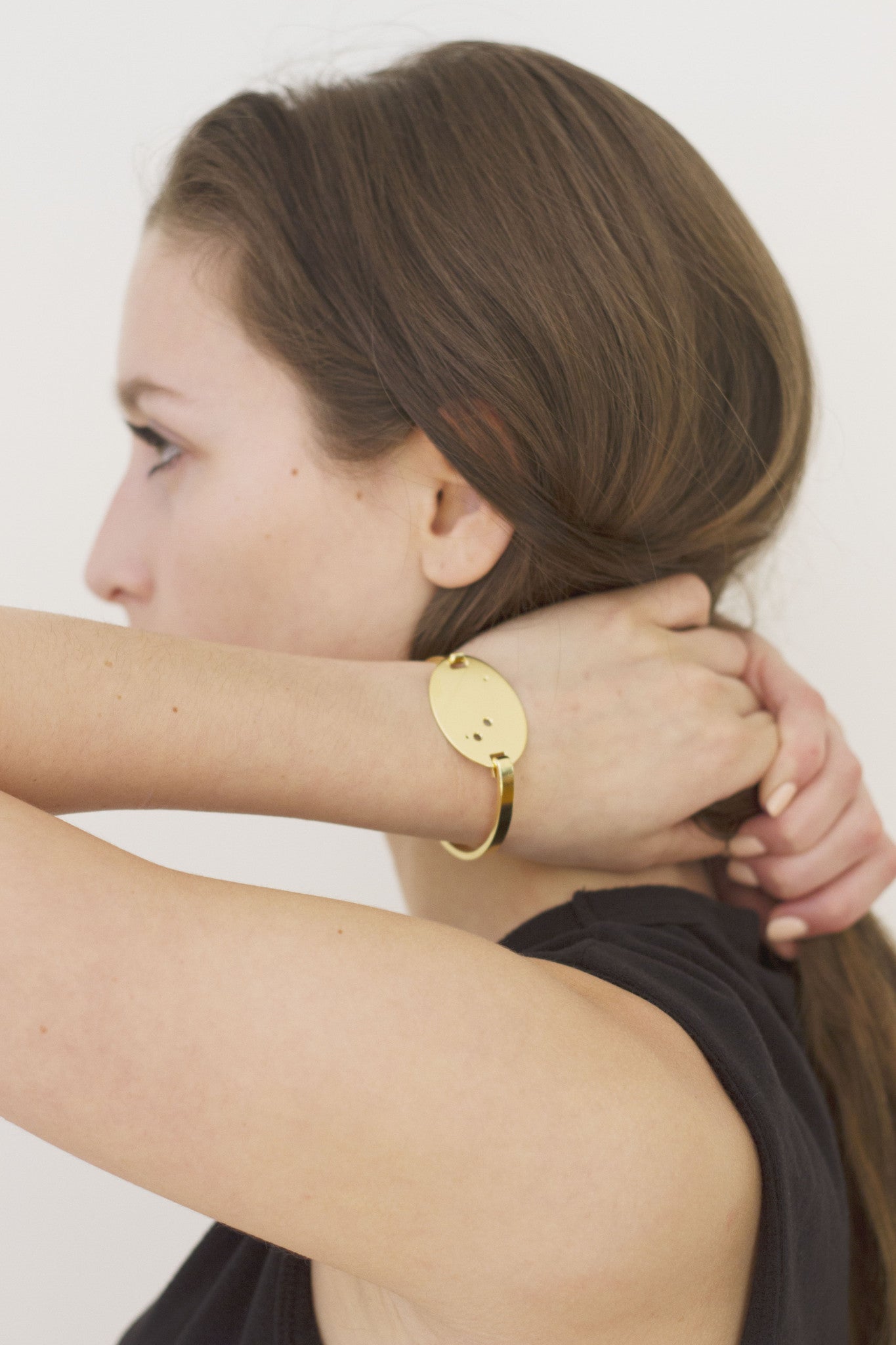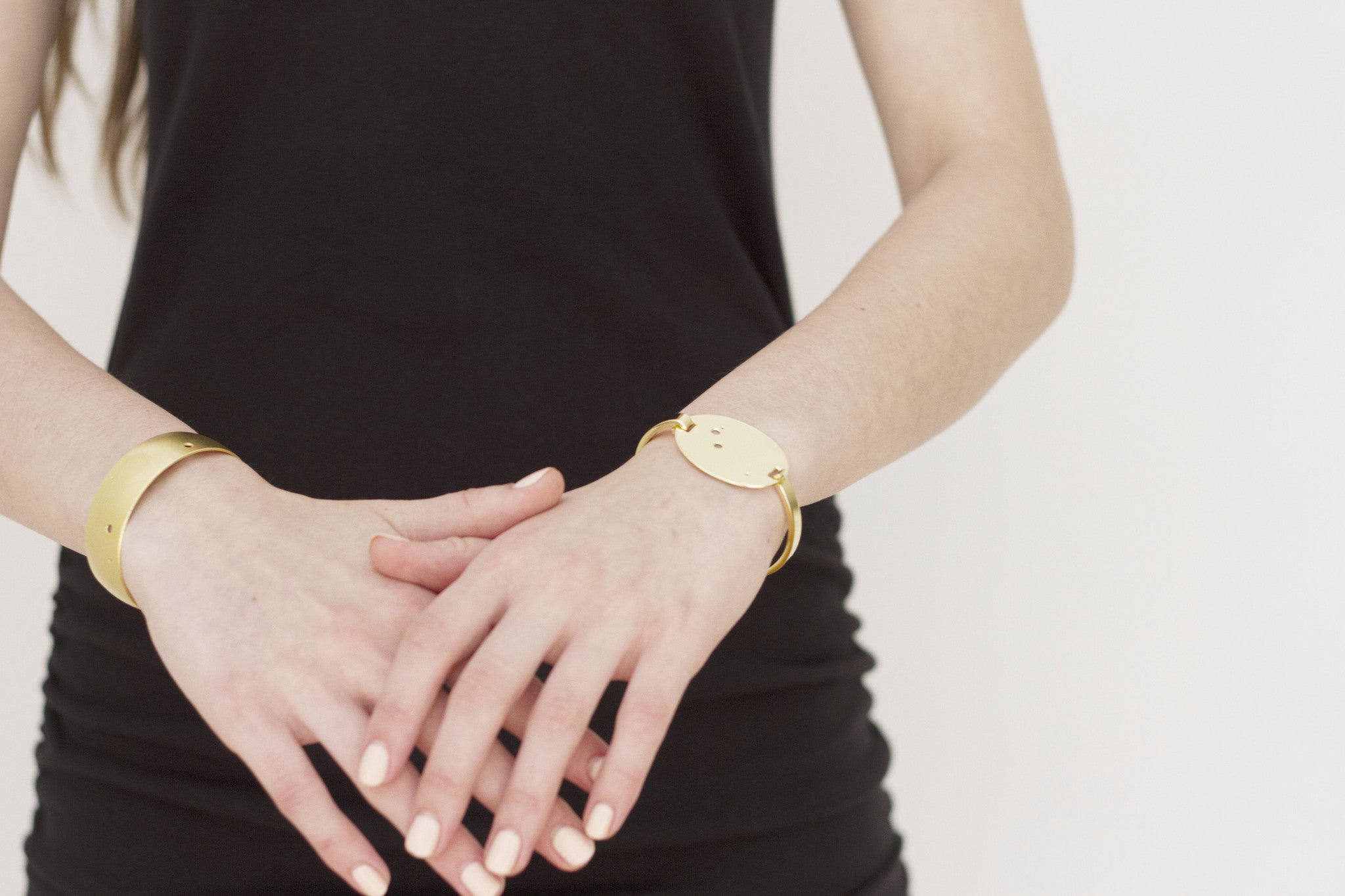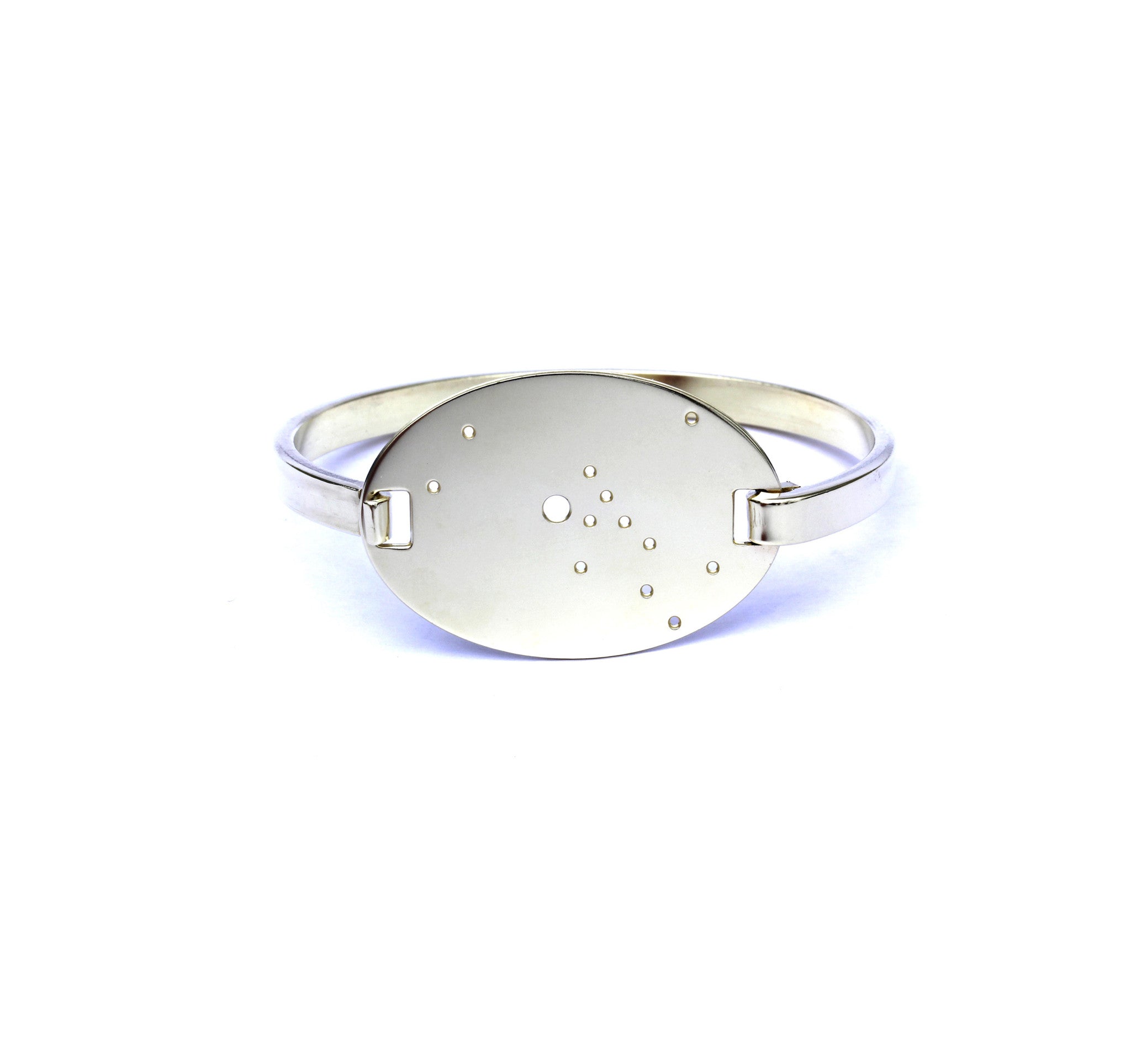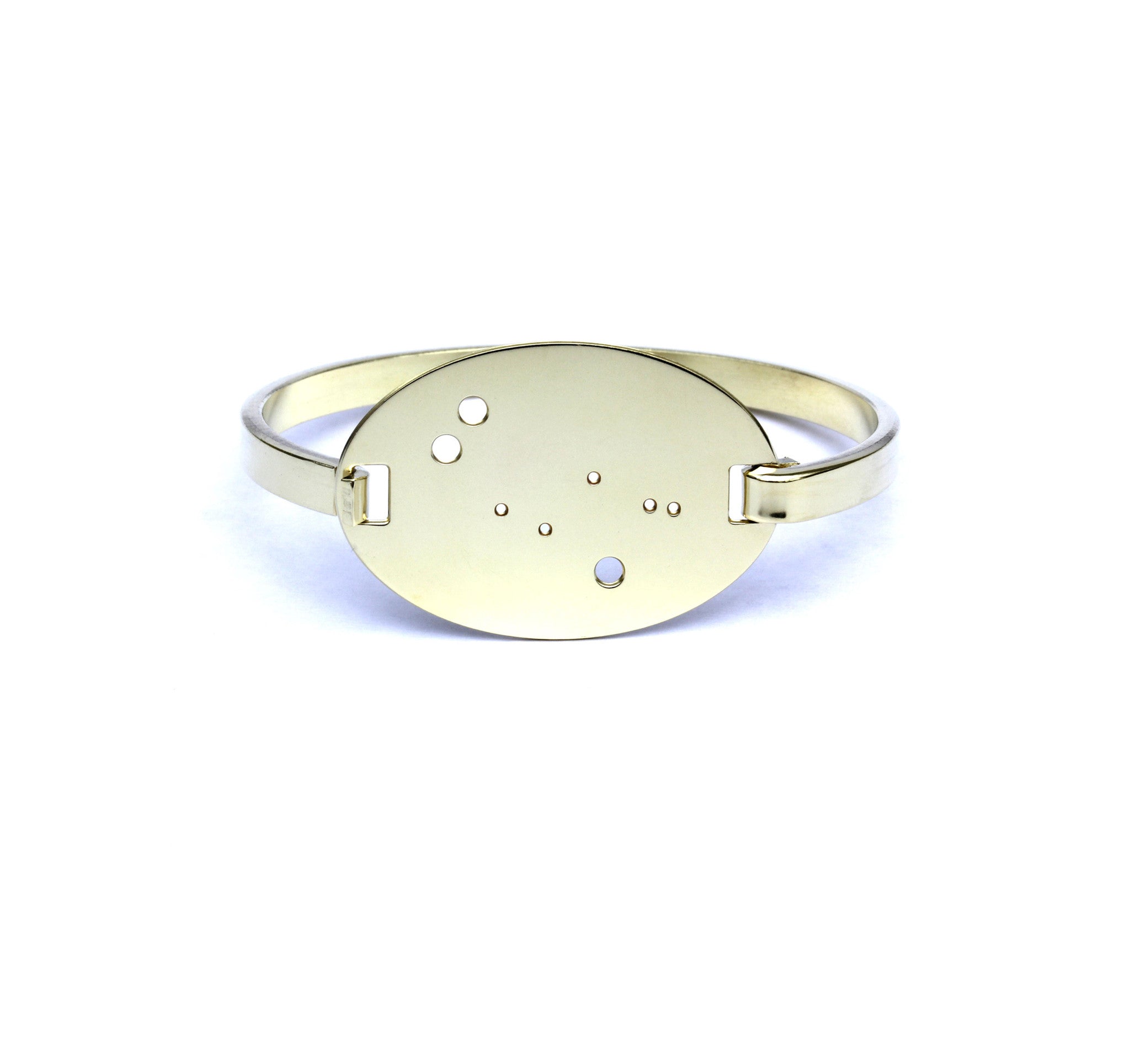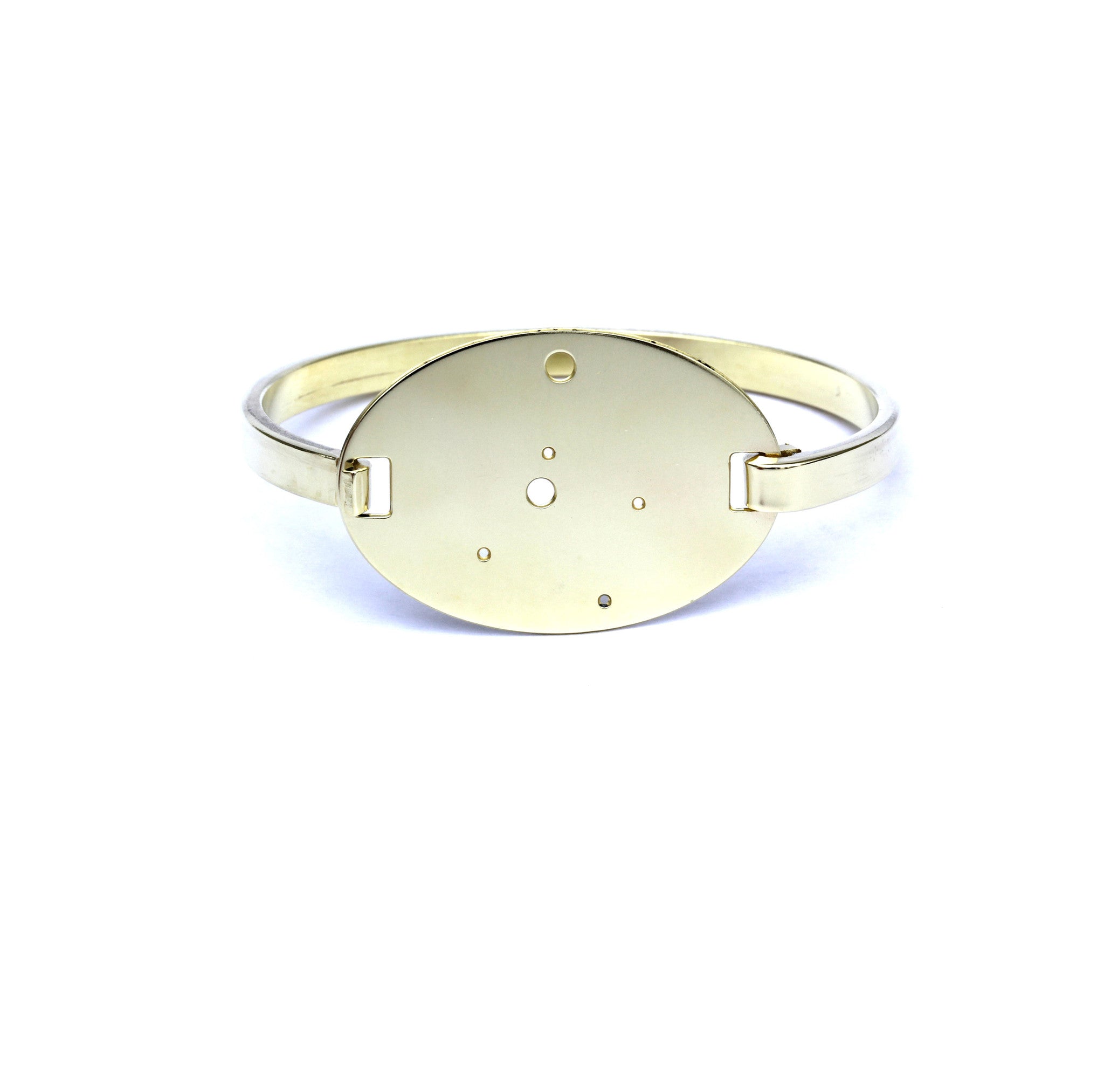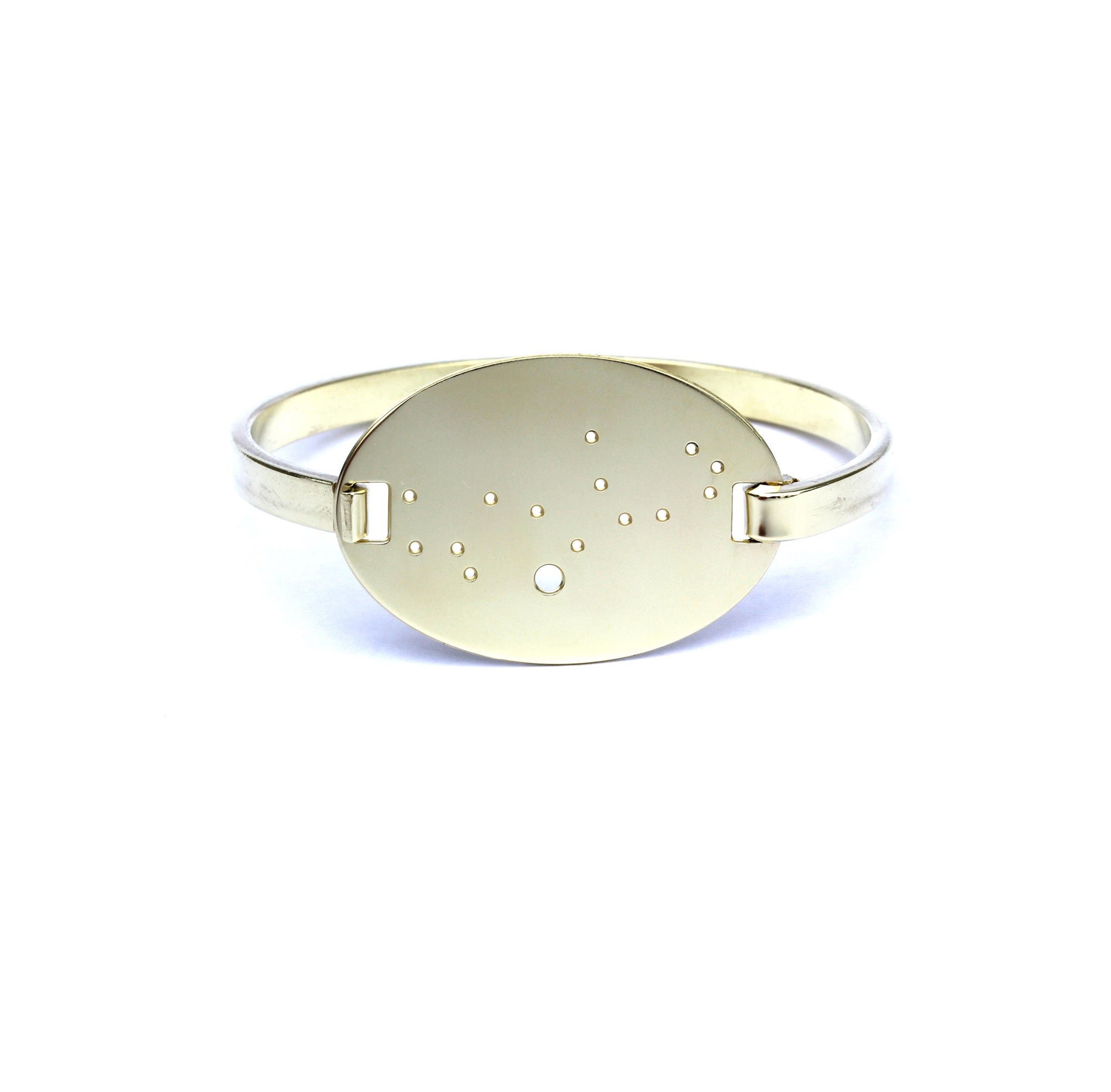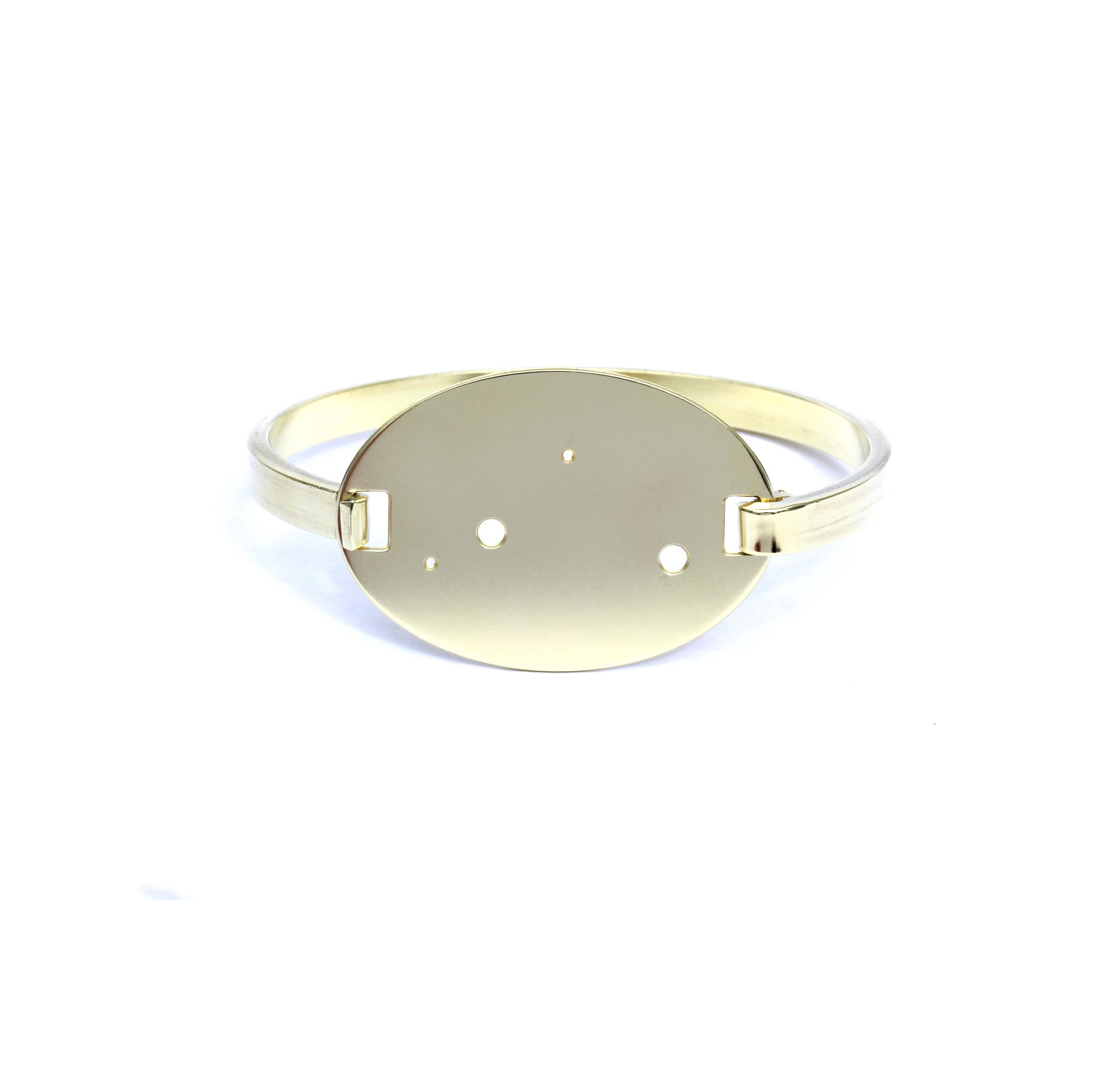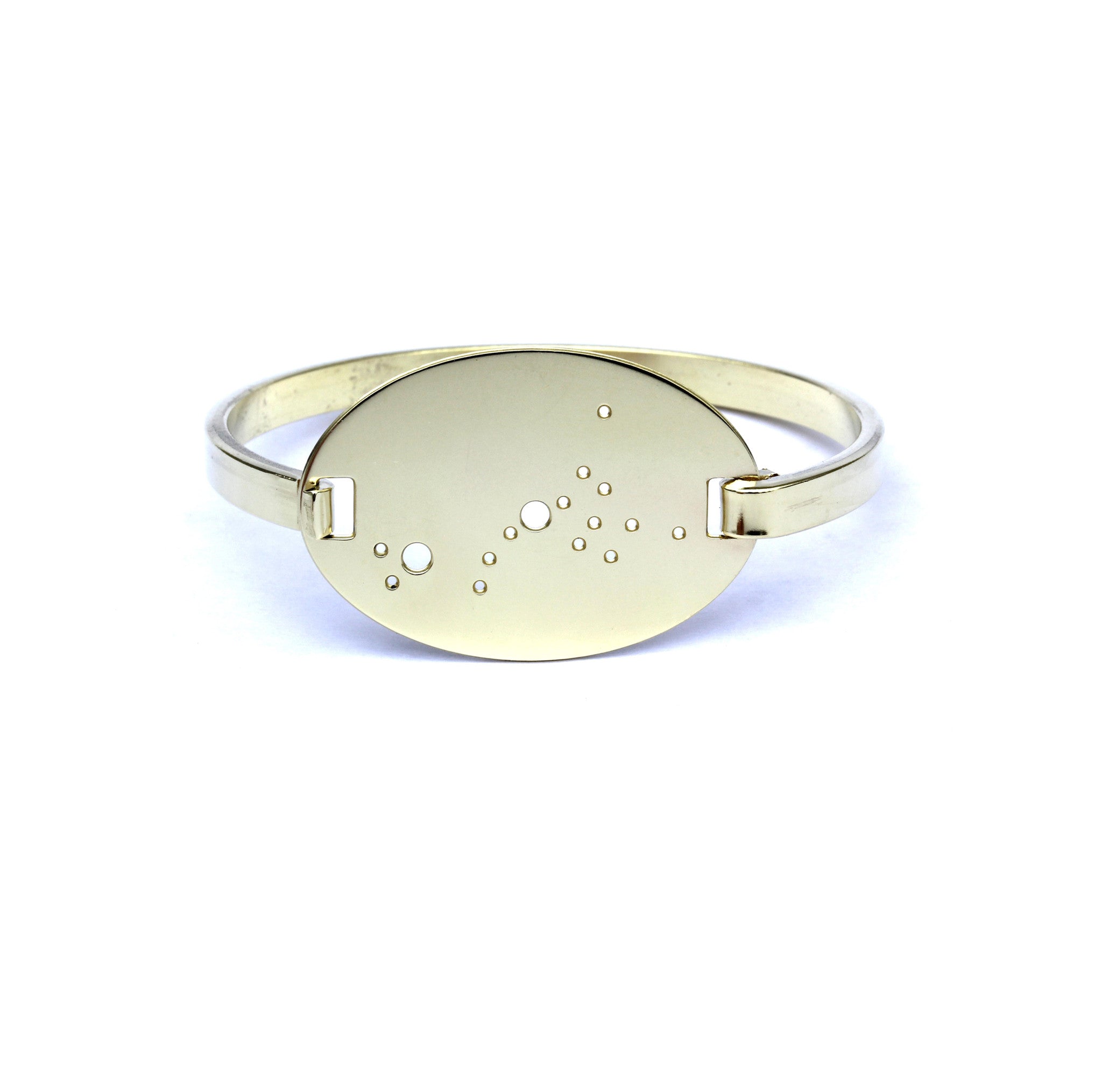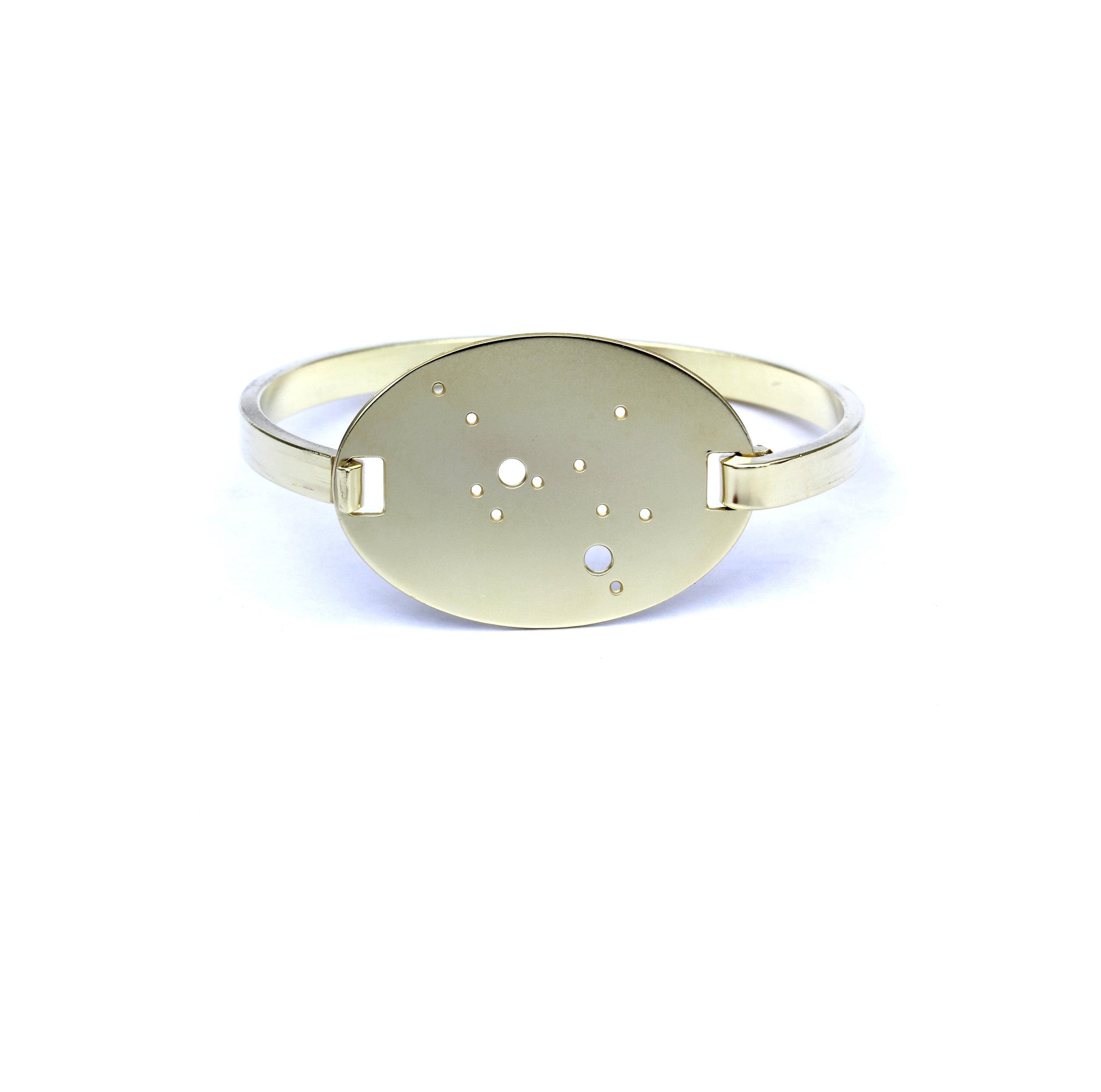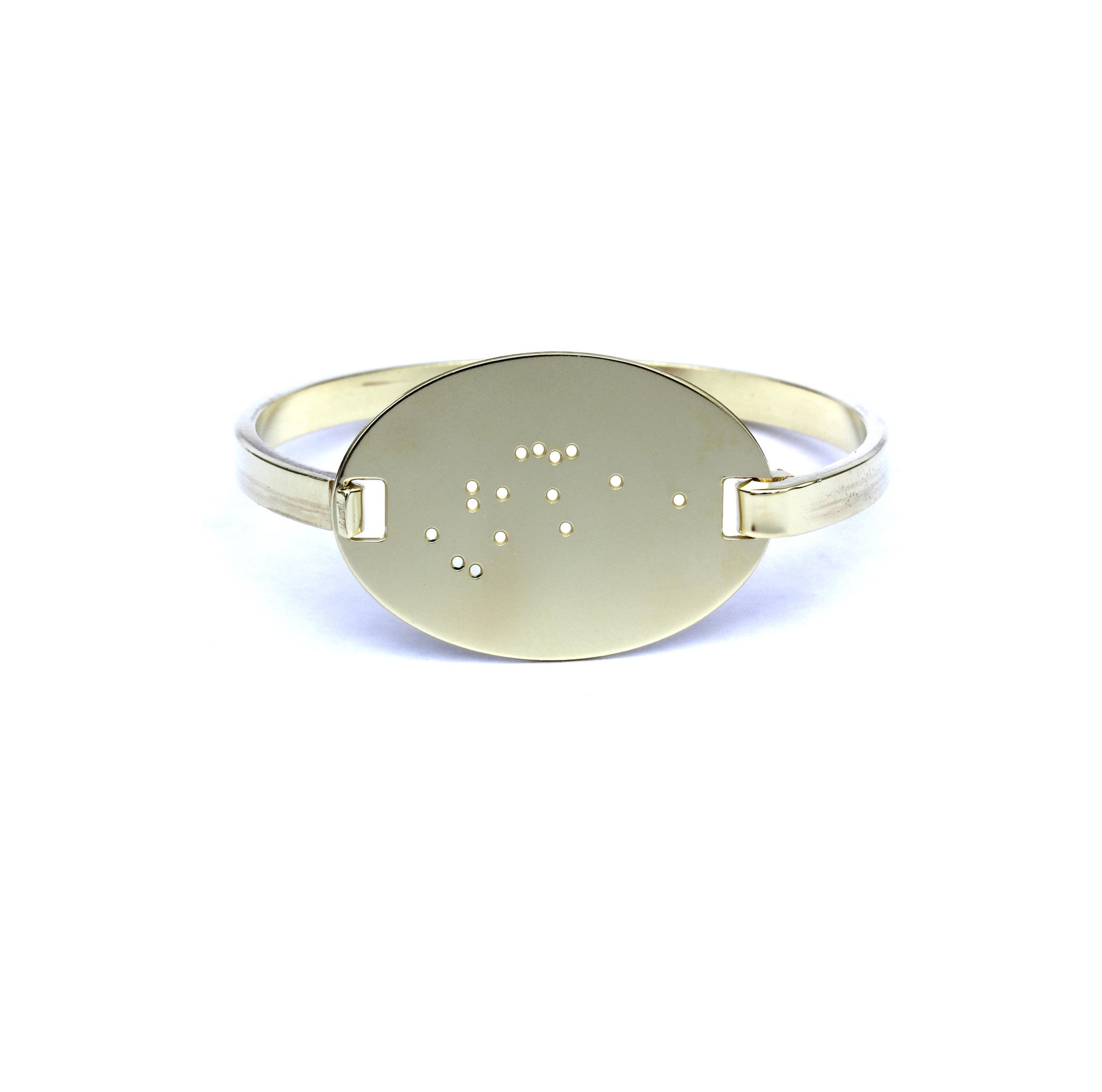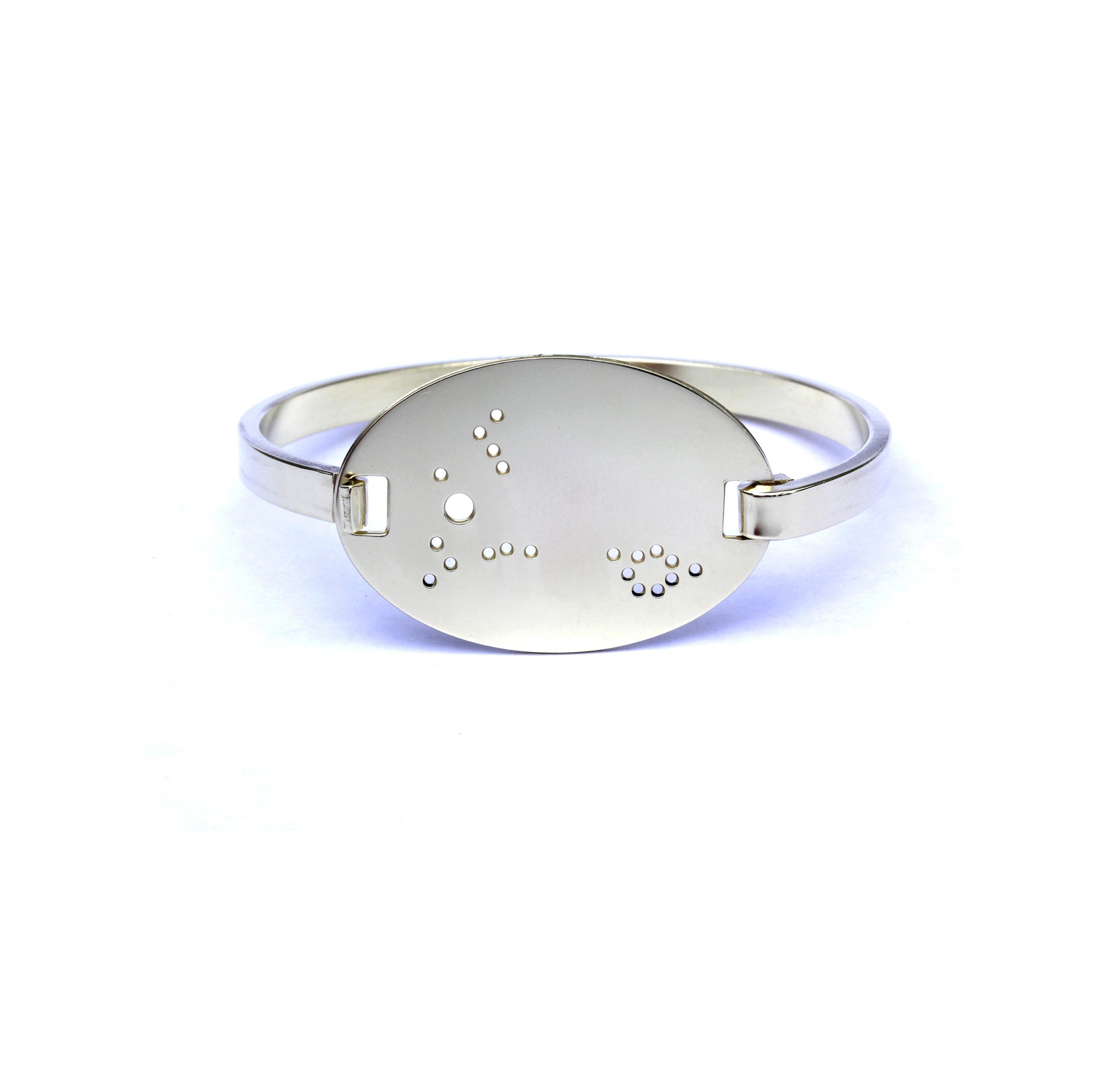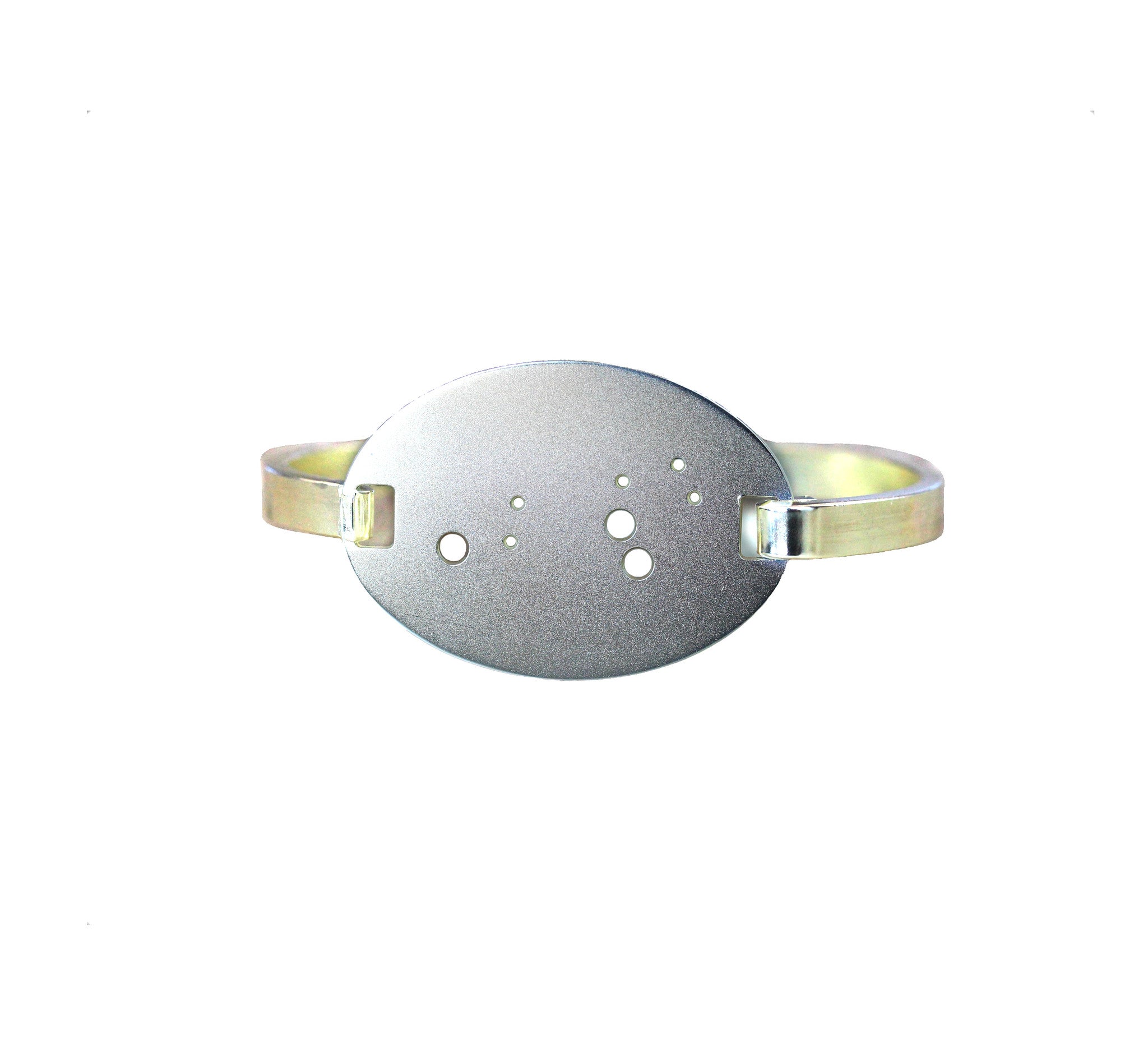 High Polished Raw Brass Zodiac Constellation Oval Bracelet, All 12 Signs: Aries through Pisces
The holes in this piece represent the constellation for each sign of the zodiac. The designs in this collection of constellation jewelry were all patterned after a Swiss calendar from the 1900's. Each constellation is etched on the back with a 3-letter abbreviation of its corresponding sign.
Bracelet dimensions are 2.5" in width x 2" in depth.
1.5" oval face in length x 1" oval face in width.
Hook closure.
High polished brass.  
High Polished Raw Brass Zodiac Constellation Oval Bracelet, All 12 Signs: Aries through Pisces