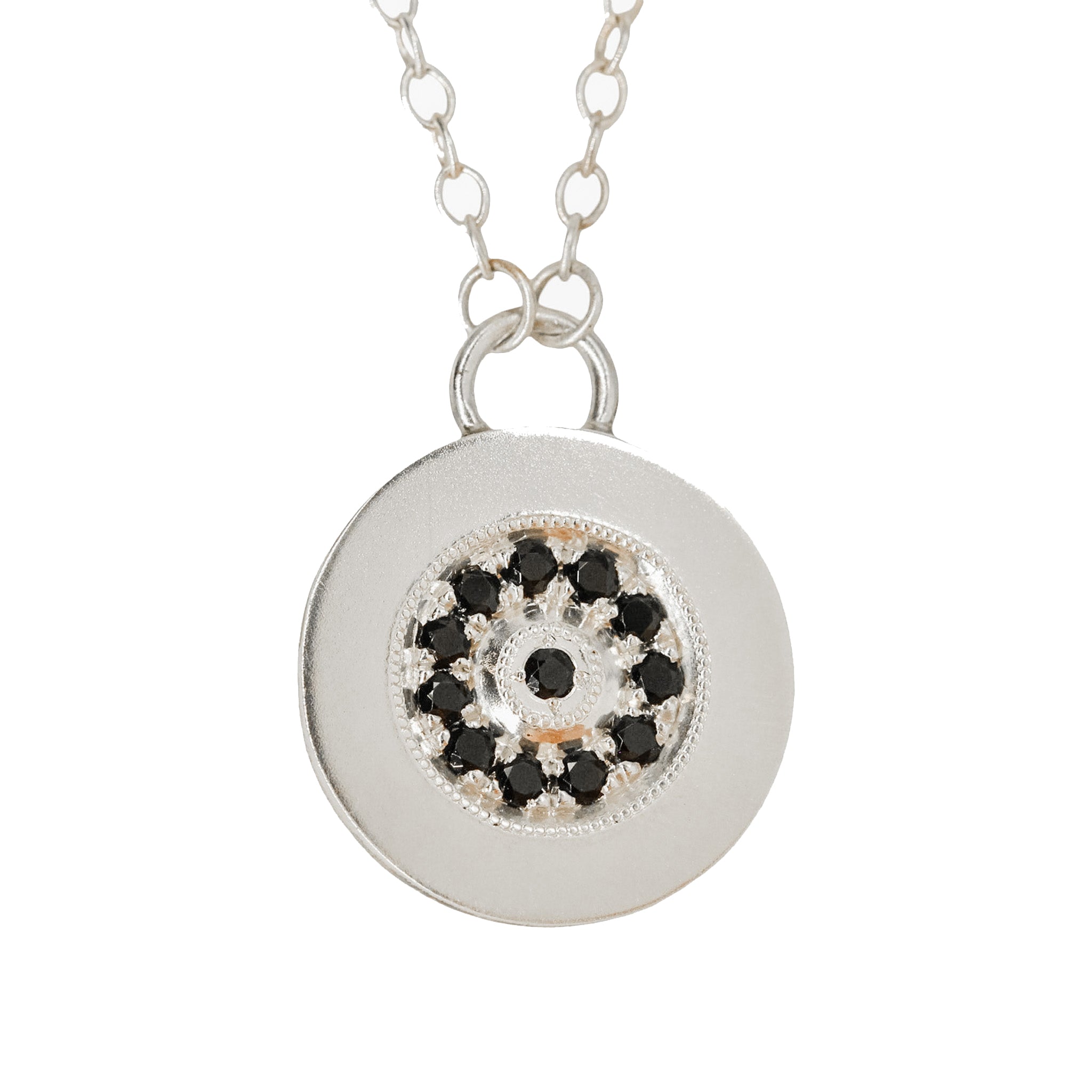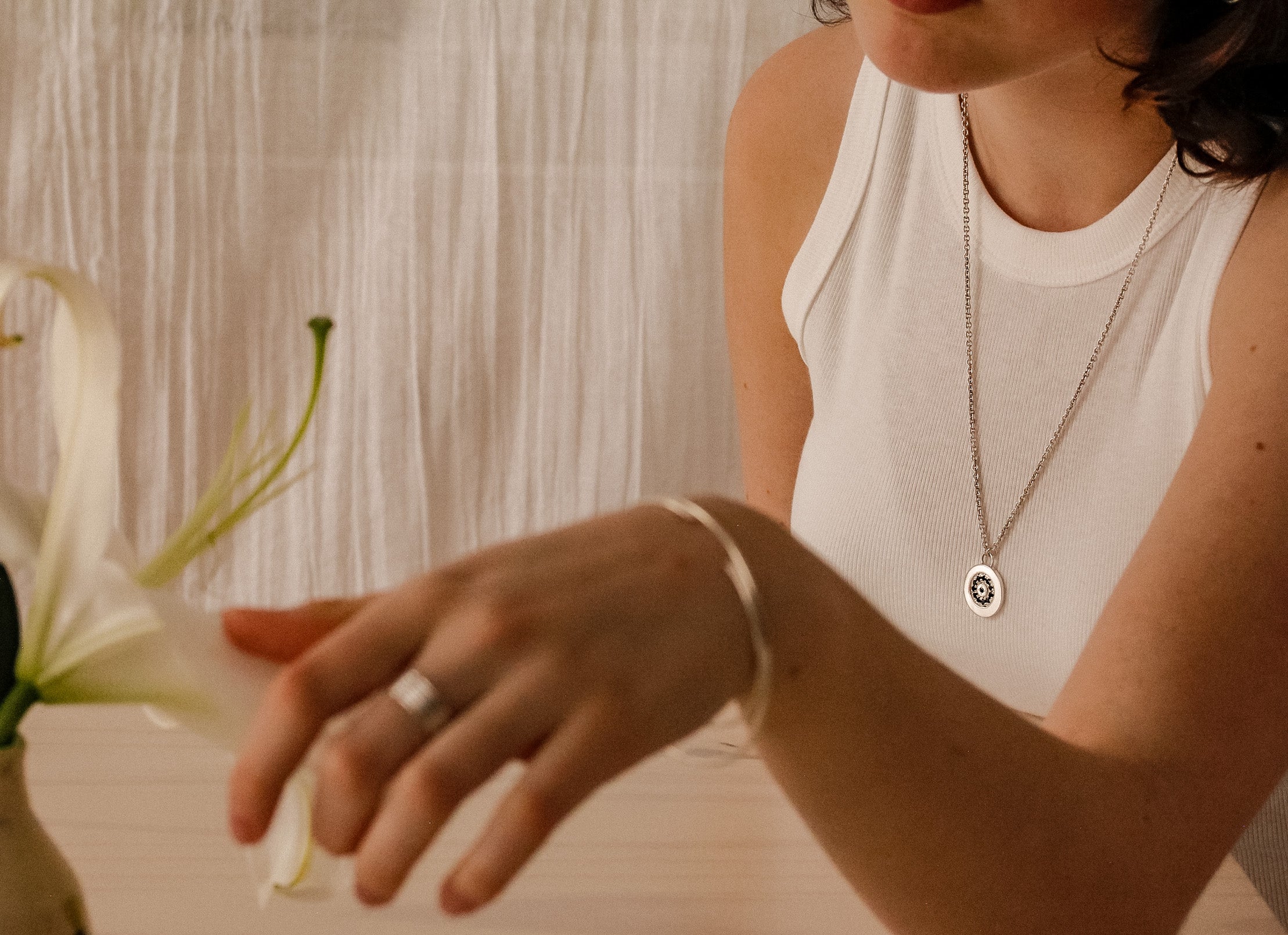 Black Spinel Pavé Necklace
I learned how to pavé set after studying under master diamond setter Alexandre Sidorov in Antwerp, Belgium.  Pavé setting is a traditional stone setting technique dating back to the 1700's. 
This pendant is a variation of the first pavé setting that we learned called the Filet-Pavé.  I have take a flat disc, where I hand drilled and hand cut all of the seats for the stones.  I used a pneumatic graver and microscope to set.

~19 mm sterling silver disc, ~1.85 mm thick.
(12) 2 mm black spinels.
Black spinel is gemstone that is relatively unknown because of its rarity and commonly mistaken for black diamonds. It is an opaque, jet-black version of the red spinel, a gemstone with brilliant sparkle that is often mistaken for a ruby.  Black spinel is a protective stone that repels negativity.
Each piece is handmade with a lead time of 2-3 weeks.  If you need this sooner, please feel free to email julie@julienolanjewlery.com


Black Spinel Pavé Necklace