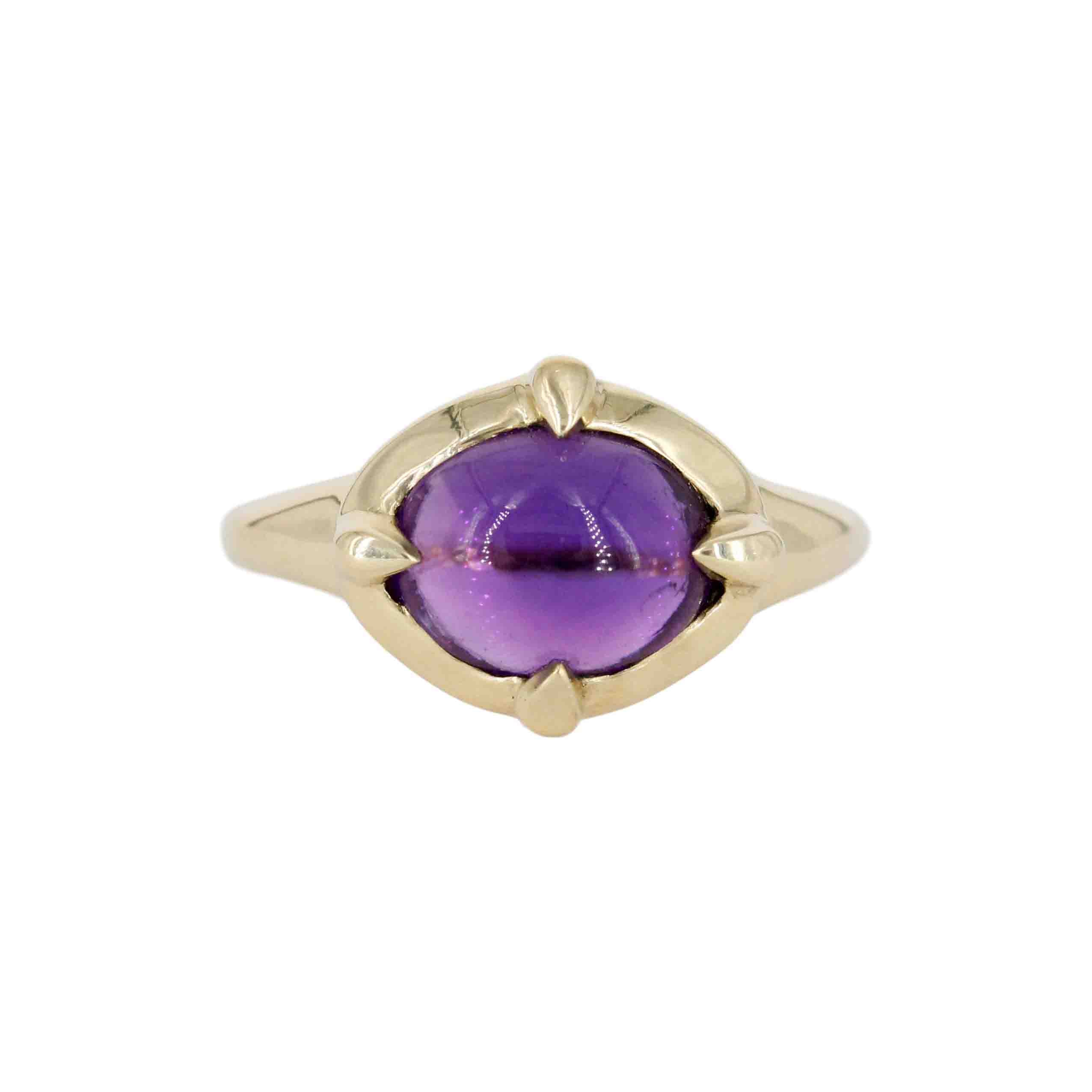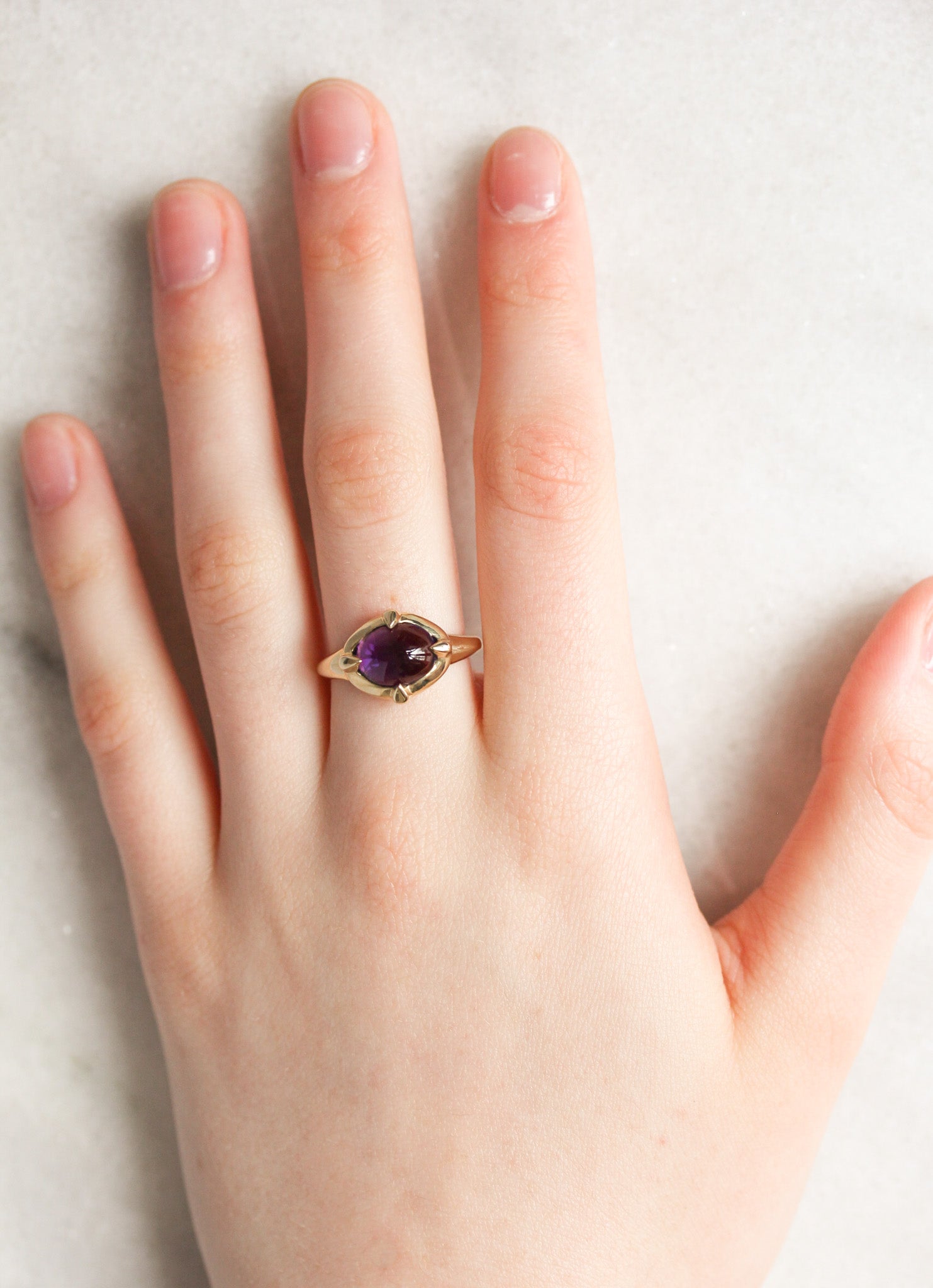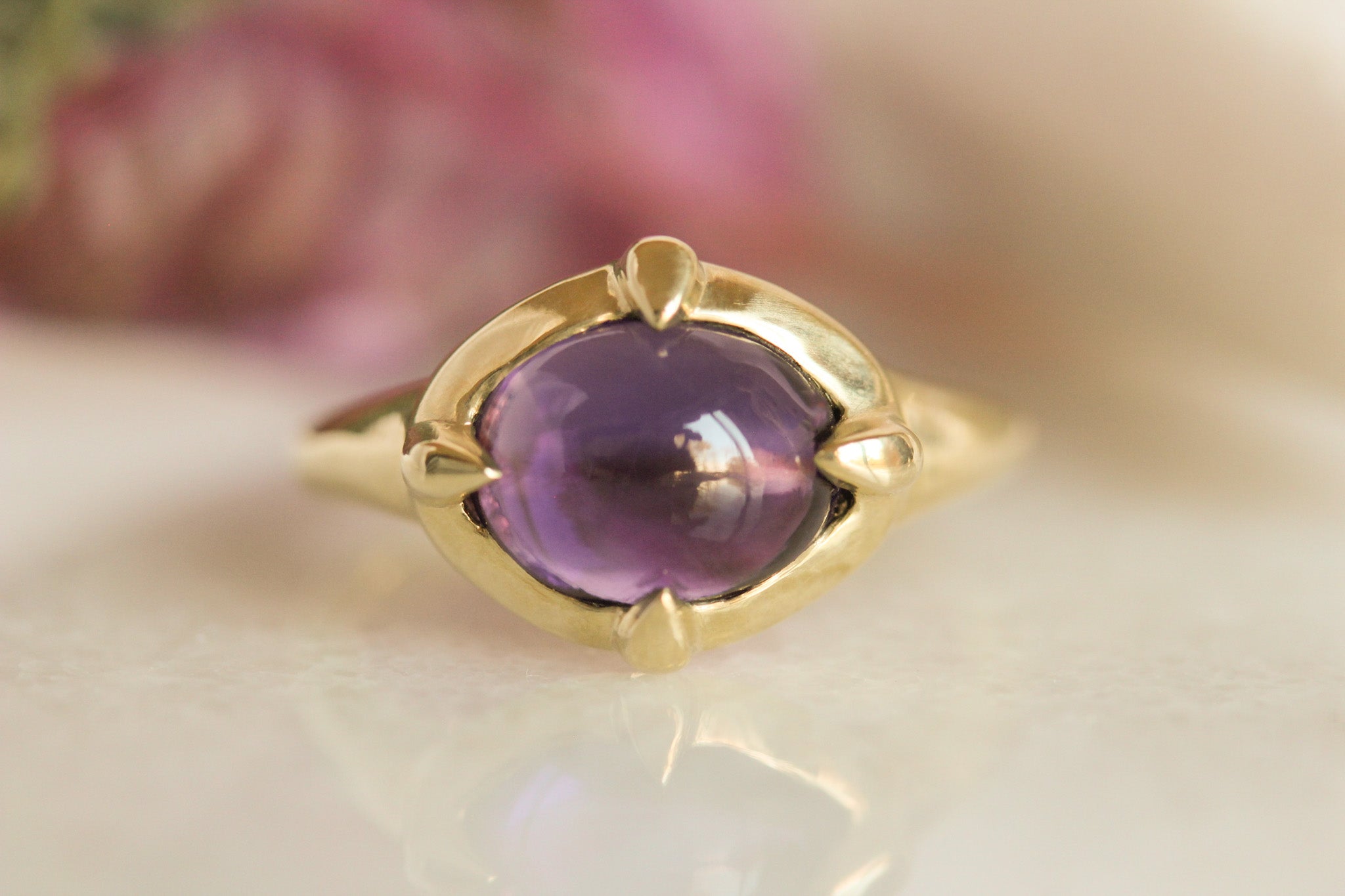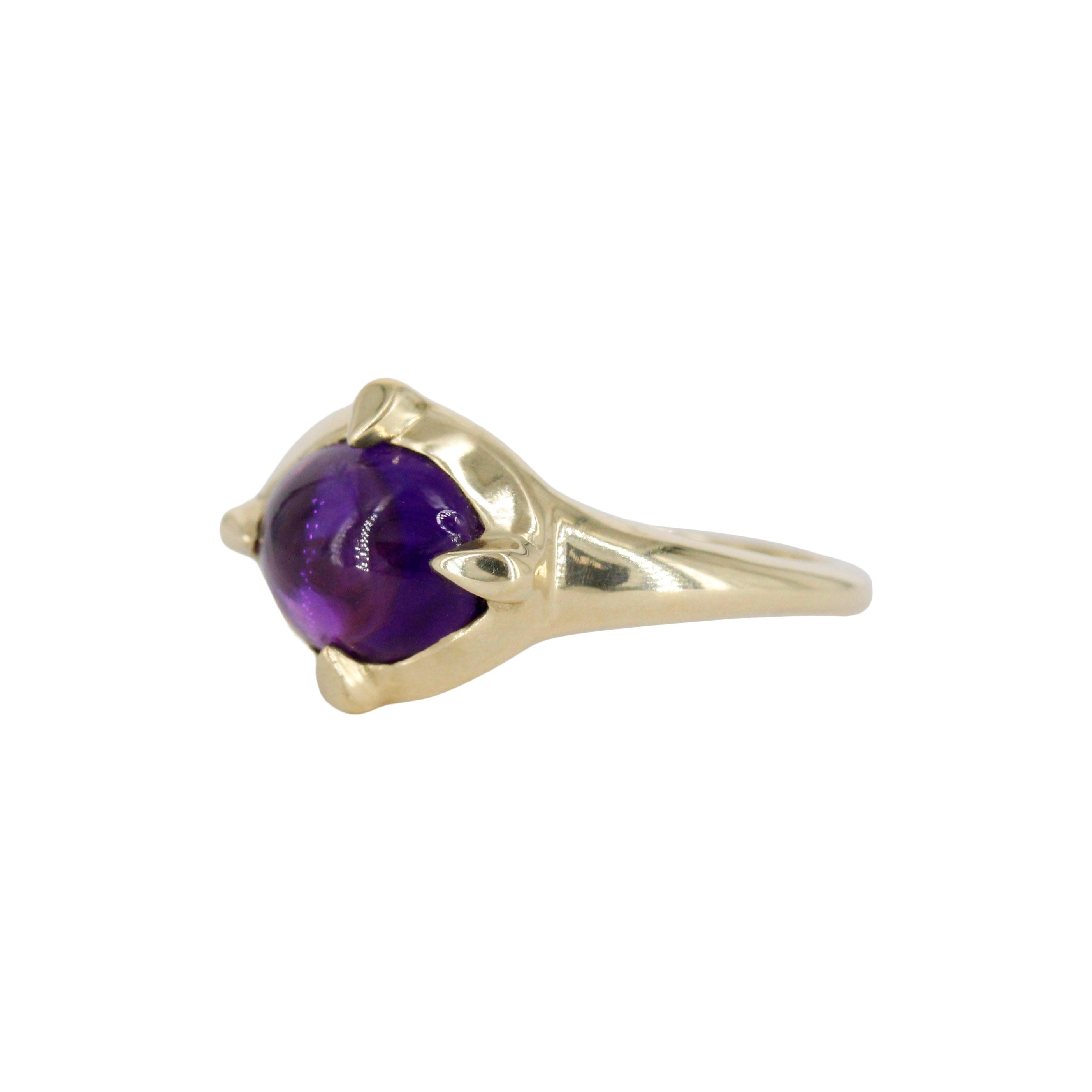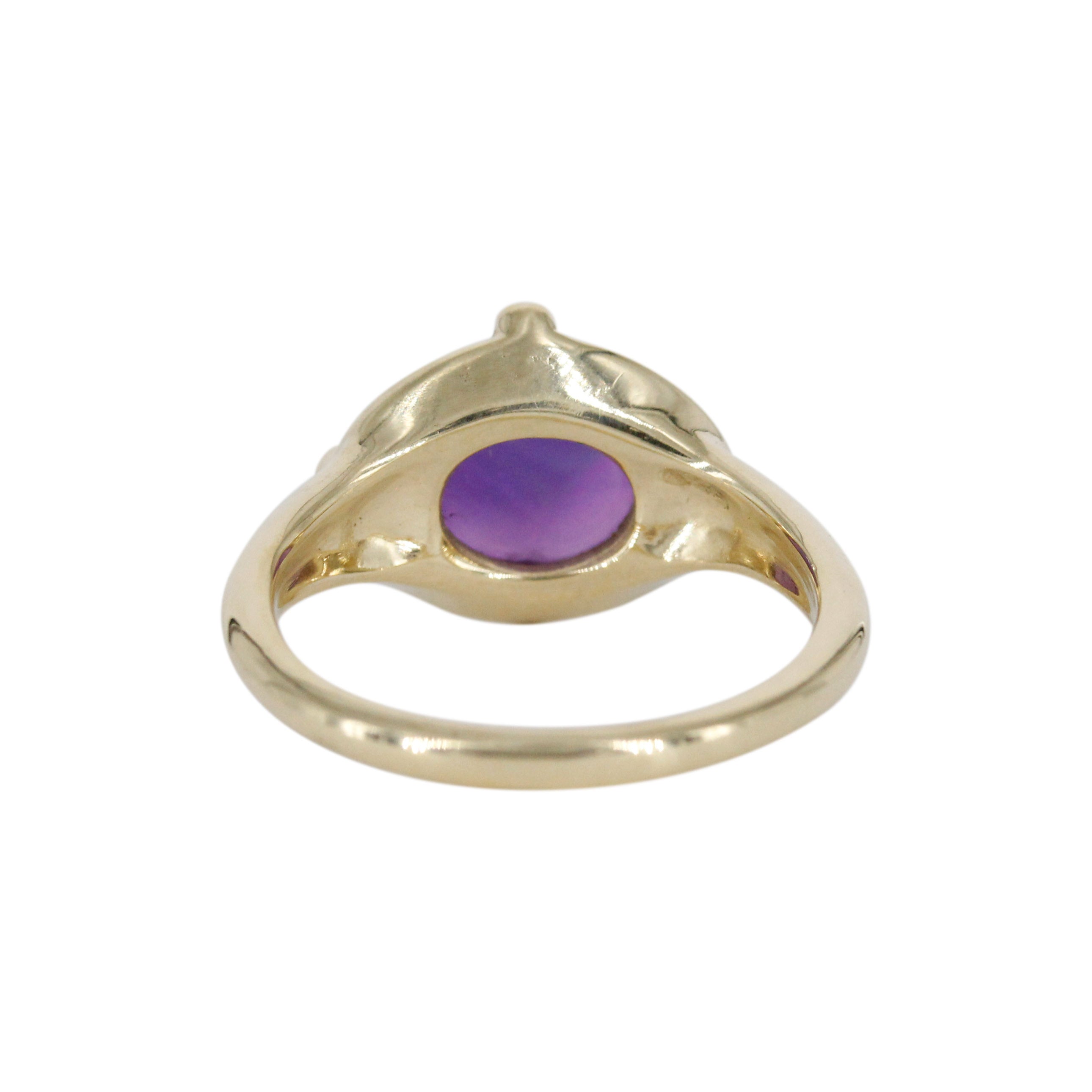 Amethyst "En Cabochon" Claw Ring
En Cabochon (of a gem) polished but not faceted.
It's time to strum your lyre and gaze adoringly at your talismanic gemstone ring.  
I was inspired by the fashions of the medieval age, an era when men and women were obsessed with adornment and the ideal woman was figuratively dripping with gemstones.  Carved from wax, this ring was inspired by a 13th century style. 

I've set a large amethyst, left in its natural state "en Cabochon", into a "pie dish" setting with claw prongs. 
This beautiful ring offers healing and protection and is meant to be adored.  
14k yellow gold.
10x8 mm oval cabochon AA Amethyst, weighing 3.45 ct.
Available in half sizes, please email julie@julienolanjewelry.com.
Each piece is handmade with a lead time of 2-3 weeks.  If you need this sooner, please feel free to email julie@julienolanjewelry.com.
Amethyst "En Cabochon" Claw Ring