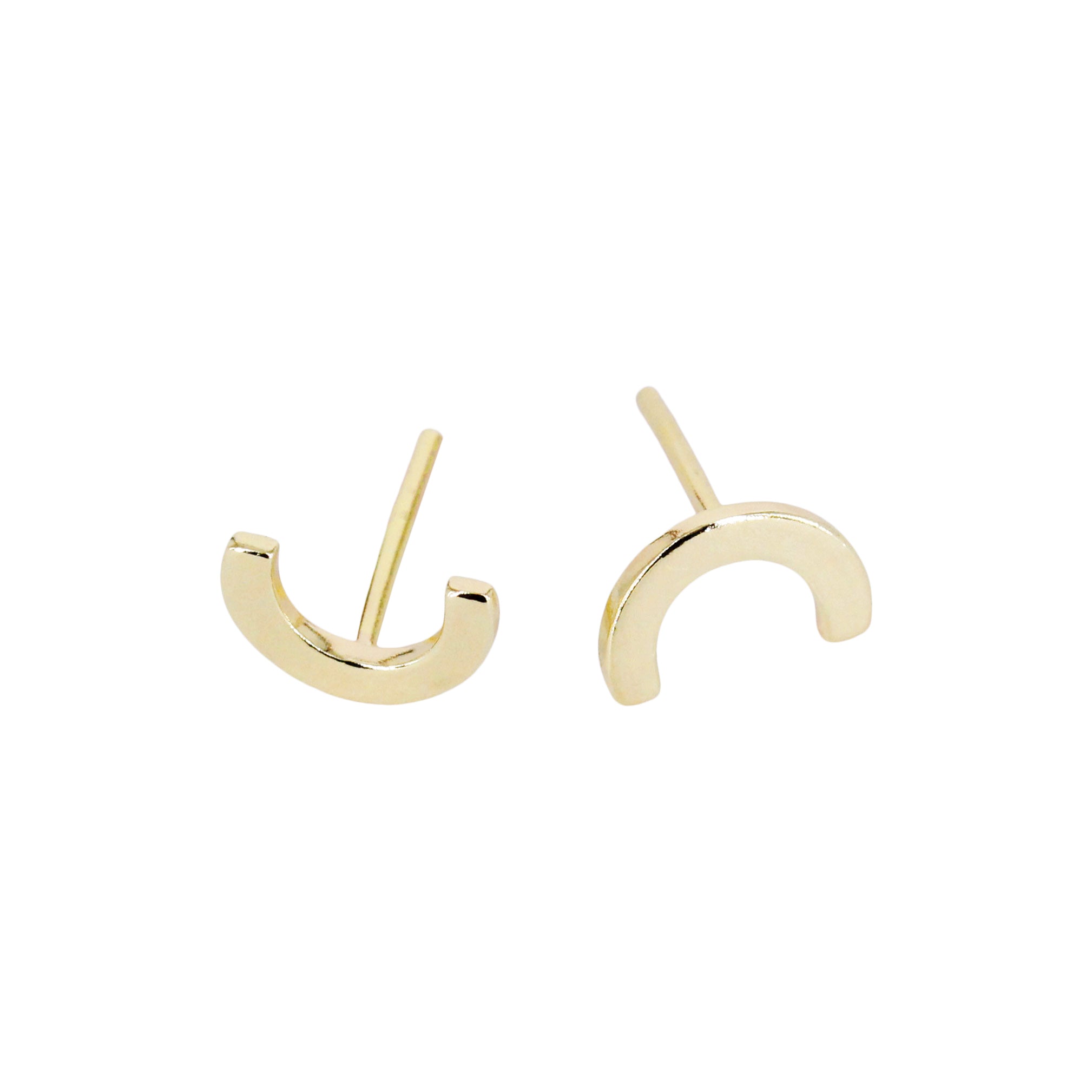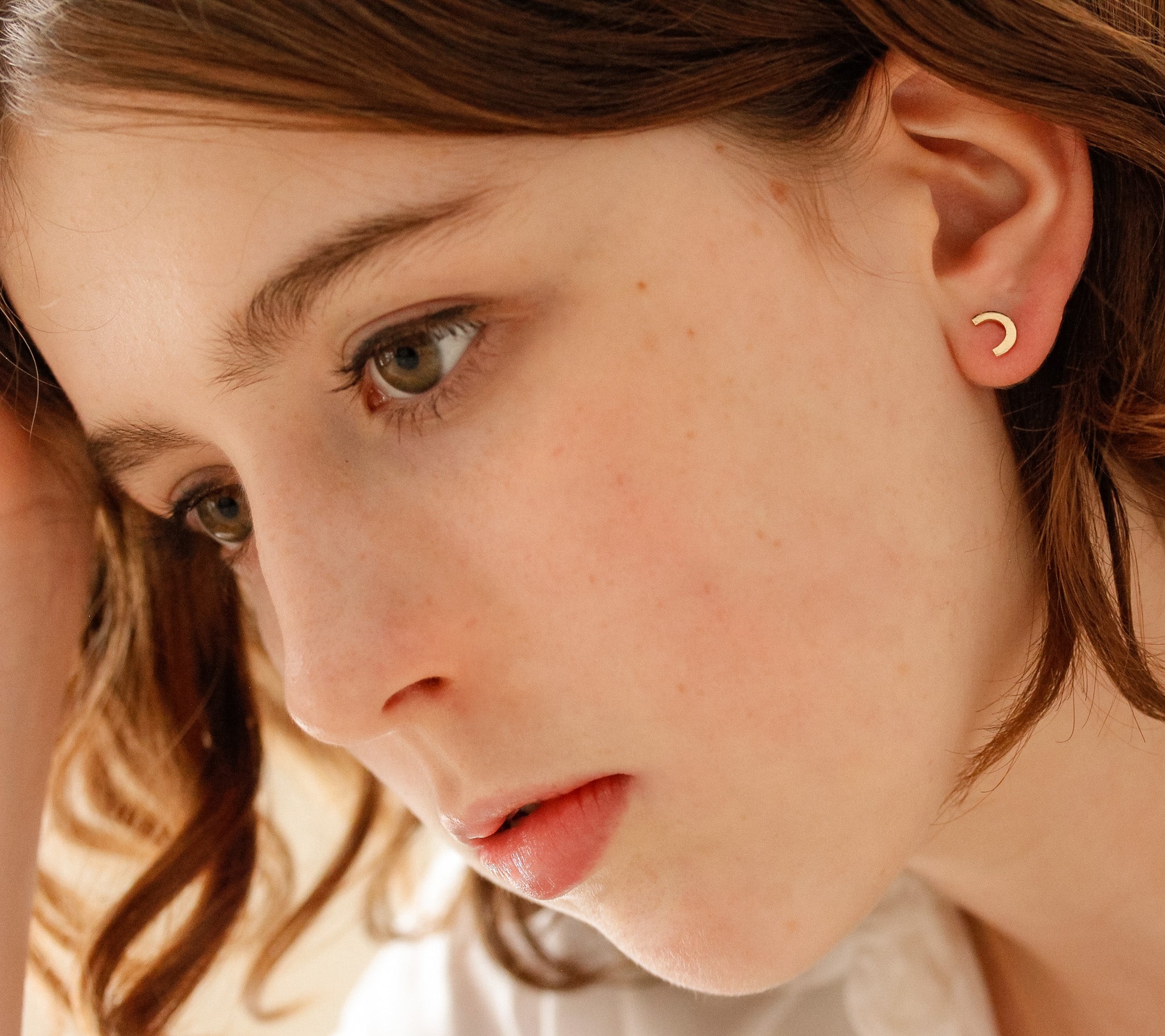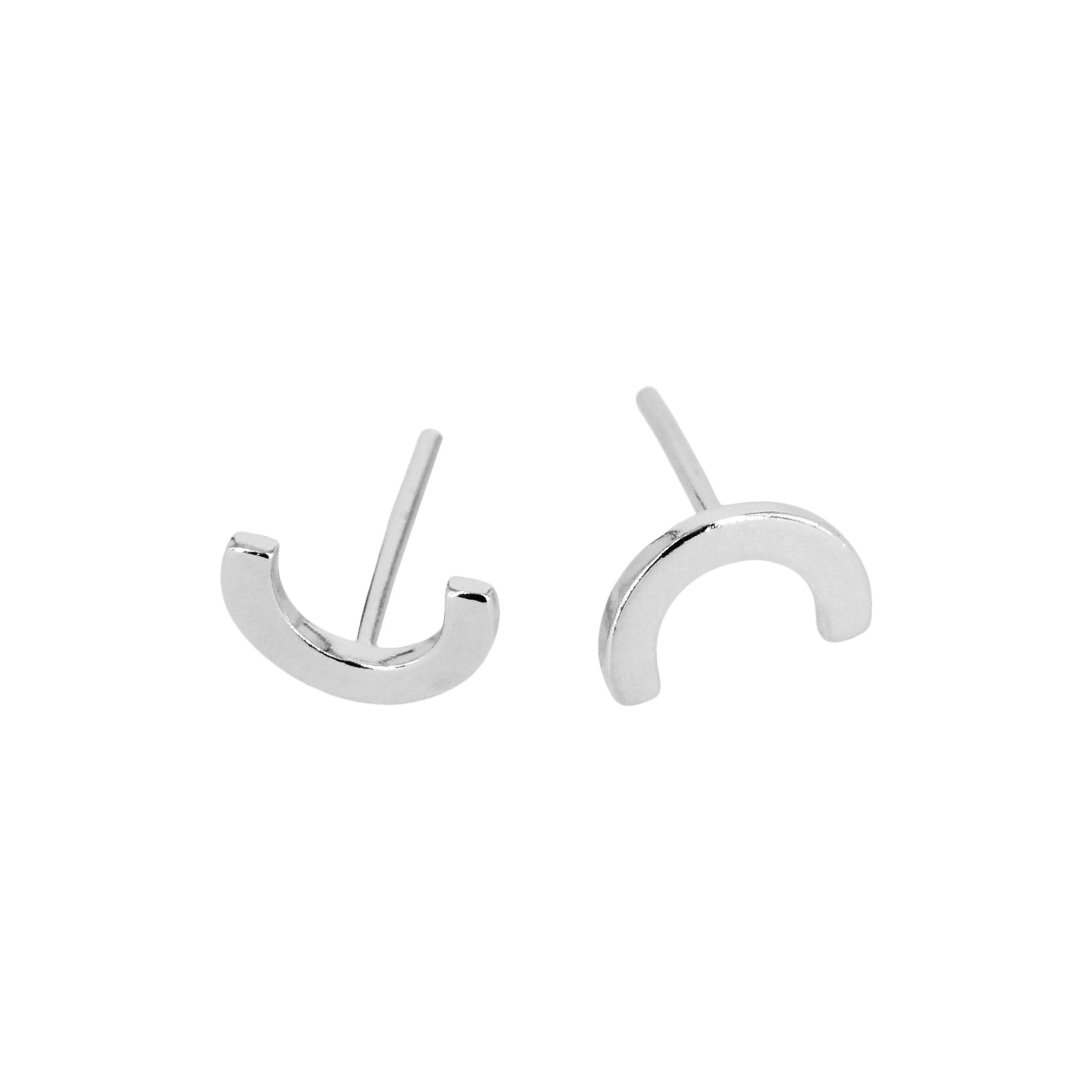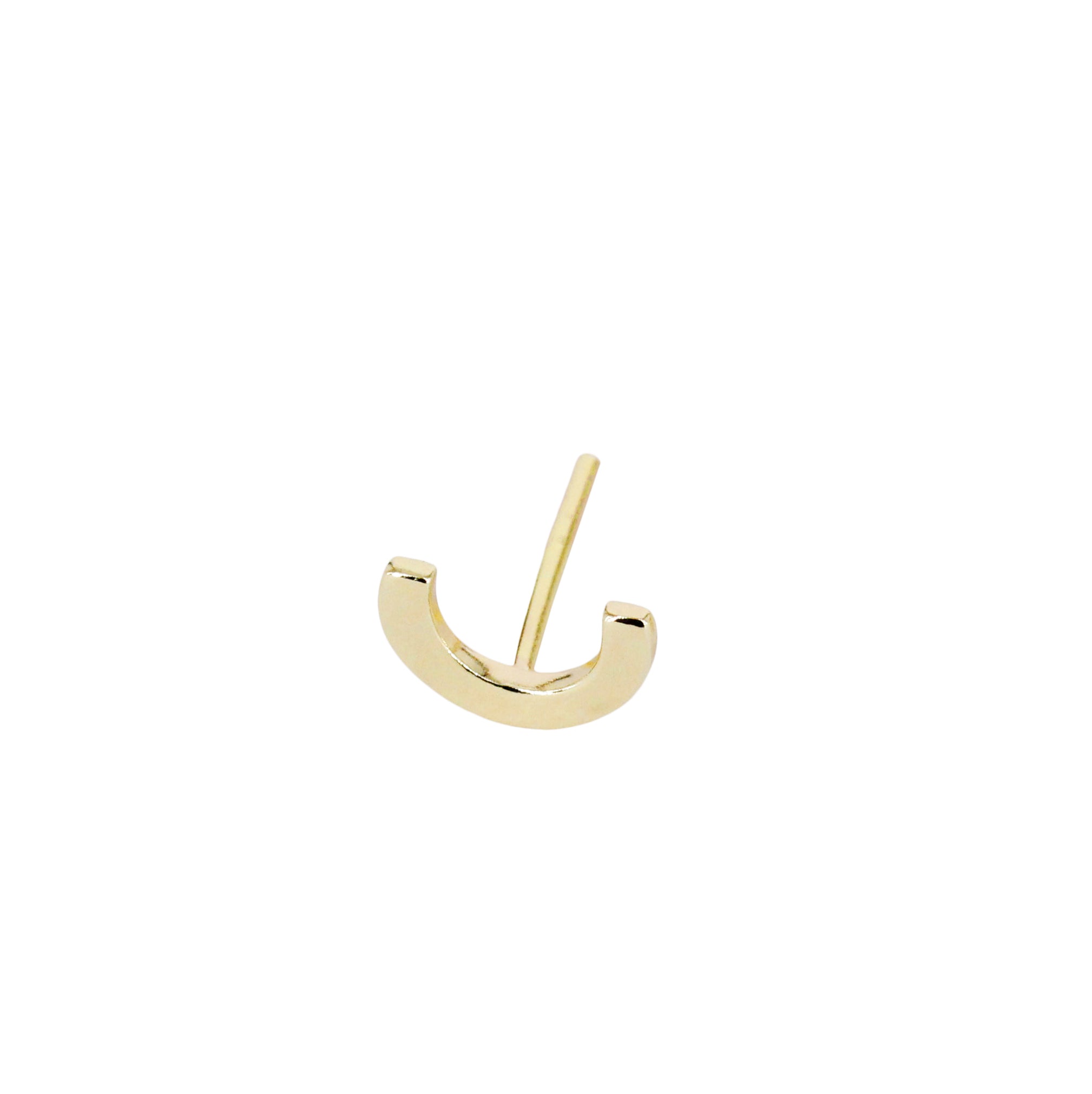 Mini Rainbow Stud Earrings
Rainbows are a symbol of faith, hope and peace.  It can be a symbol of social change or a symbol of good fortune.  I love the vibrancy of the rainbow and the full spectrum of colors.  These solid gold shapes can remind us of Irish mythology, where they are even thought to be the hiding place for pots of gold.
The solid shapes of these earrings were hand fabricated and made into a mold which gives way to a uniquely textured surface.  Available in 14k yellow or sterling silver.  A perfect pair of stud earrings that will compliment any occasion.  
14k or sterling silver friction earring backs.

14k or sterling silver earring posts.

Stud earring measures 5/16" x 1/16".
Mini Rainbow Stud Earrings