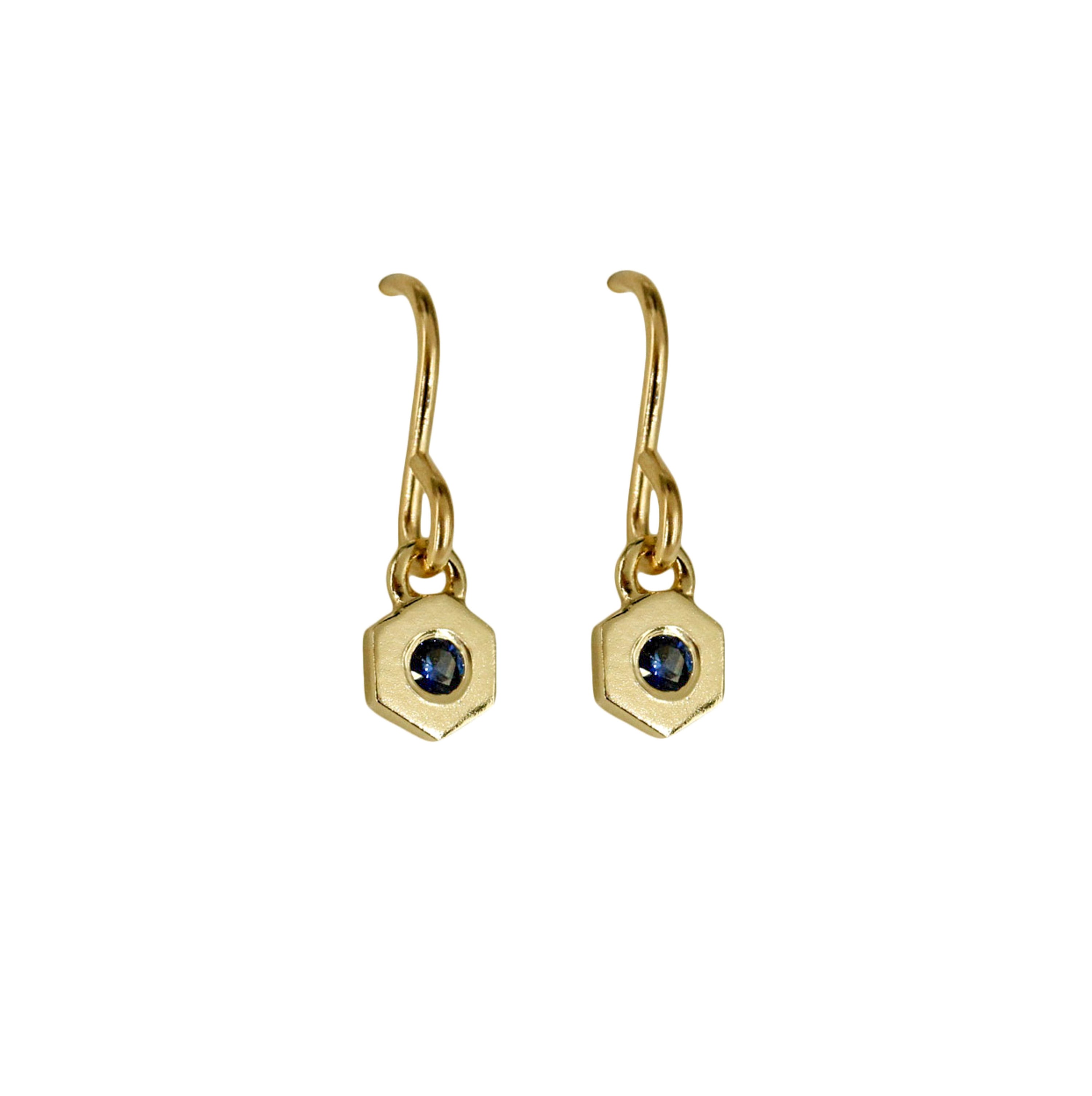 Birthstone Hexagon Earrings - September - Sapphire
Celebrate your birthday or the birthday of a loved one with these birthstone earrings.  Sapphire is the birthstone for the month of September.  Ancient wisdom states that sapphires offer truth to the wearer.  Some believe that the naturally occurring shape of the hexagon is evidence of the divine in nature.  I feel that the naturally powerful hexagon shape is the perfect setting for this gemstone. 
(2) 2 mm sapphires, flush set.
14k yellow gold cast hexagon pendant. 
Pendant dimensions are ~4.50 mm wide x 6.85 mm in length.  The thickness of each pendant is ~ 1.40 mm.
14k yellow gold french ear wire.
Drop earrings style, hang ~16.50 mm from lobe.
Each piece is handmade with a lead time of 2-3 weeks.  If you need this sooner, please feel free to email julie@julienolanjewelry.com.
Birthstone Hexagon Earrings - September - Sapphire