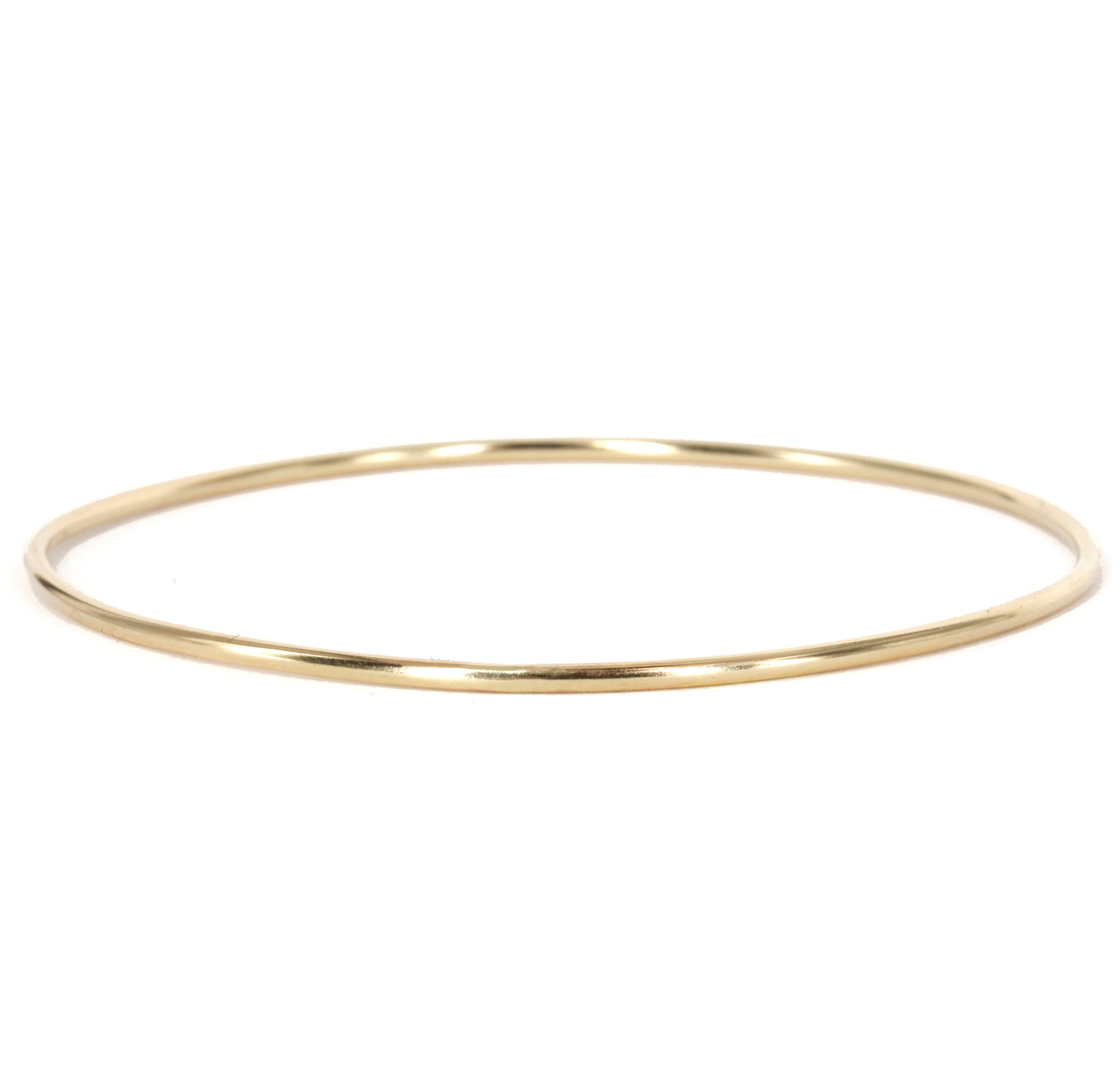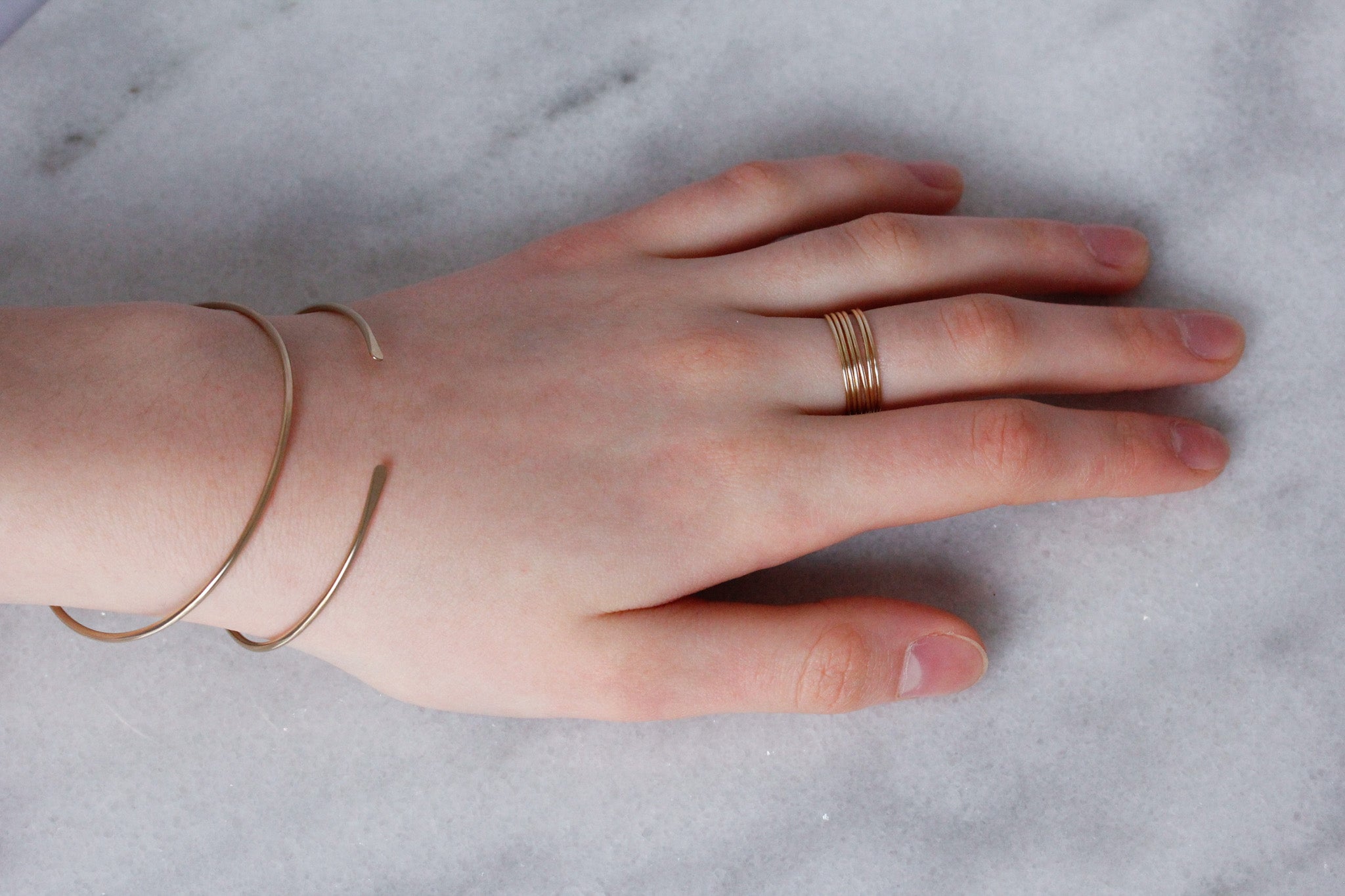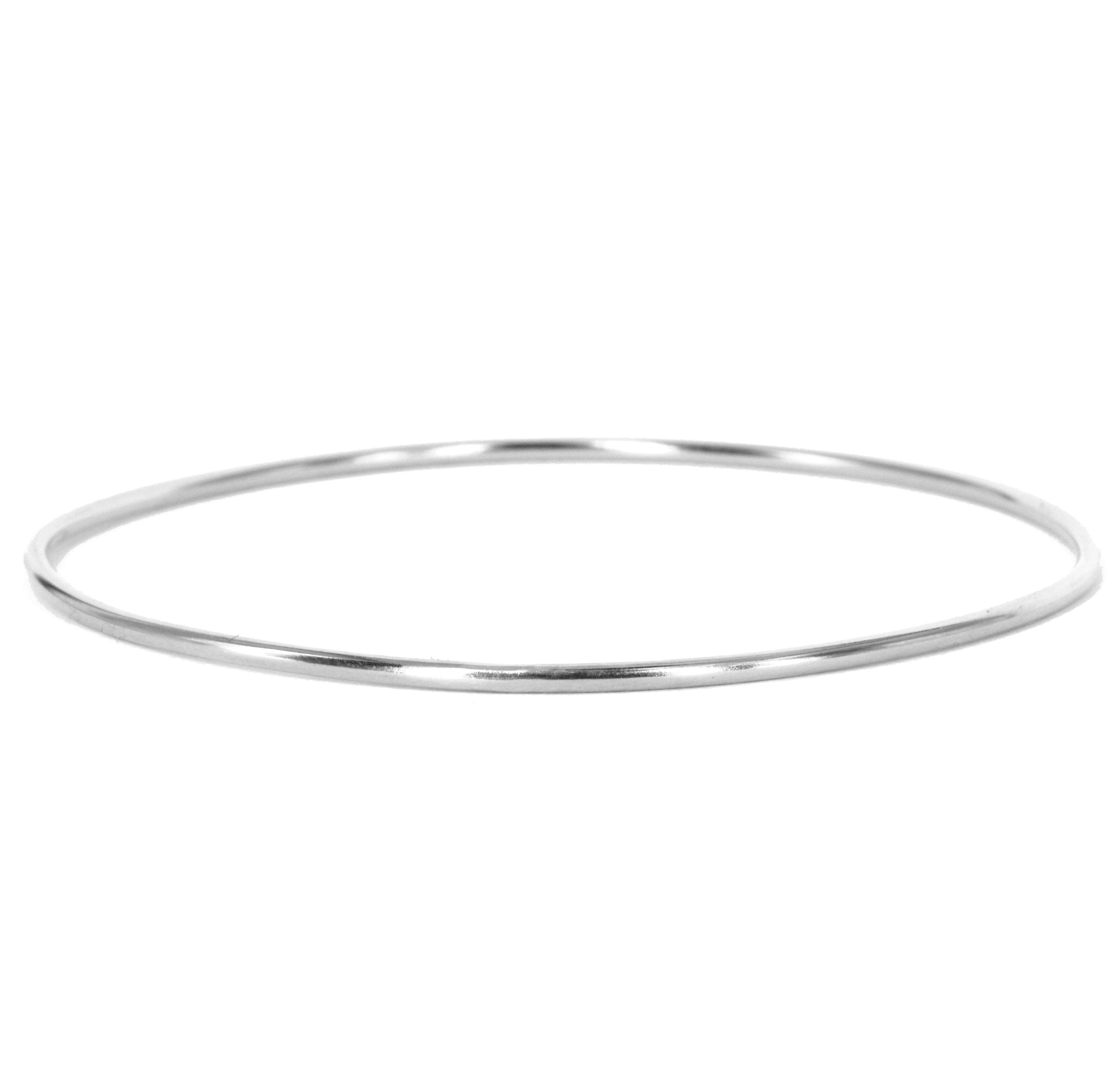 A great every day hand forged bangle bracelet that is lightweight and durable. 
This oval shaped bangle looks good on its own or worn in multiples. 
Available in solid sterling silver or solid 14k yellow gold.  
*Please note that 2 3/8" is considered a small sized bangle and 2 5/8" is considered a medium sized bangle.  
Here is a great reference for figuring out the perfect bangle bracelet size:
https://www.riogrande.com/article?name=Bracelet-Sizing-How-To
Why gold?  The shine, beauty, and indestructible nature of gold makes this an heirloom quality piece to add to your collection for generations to come.
2 ½" x 2 ¼"
1.63 mm thick
Bangle Bracelet