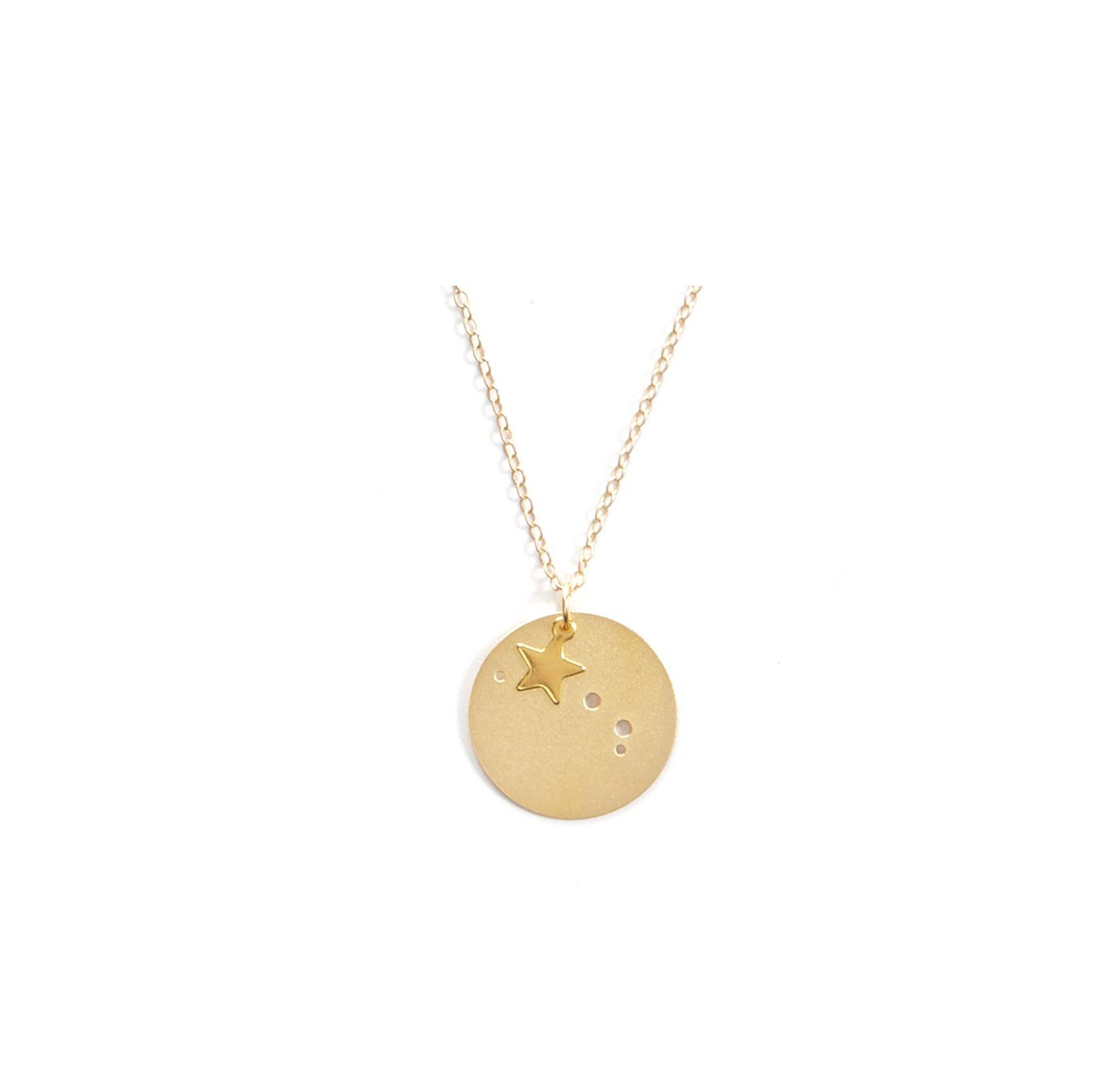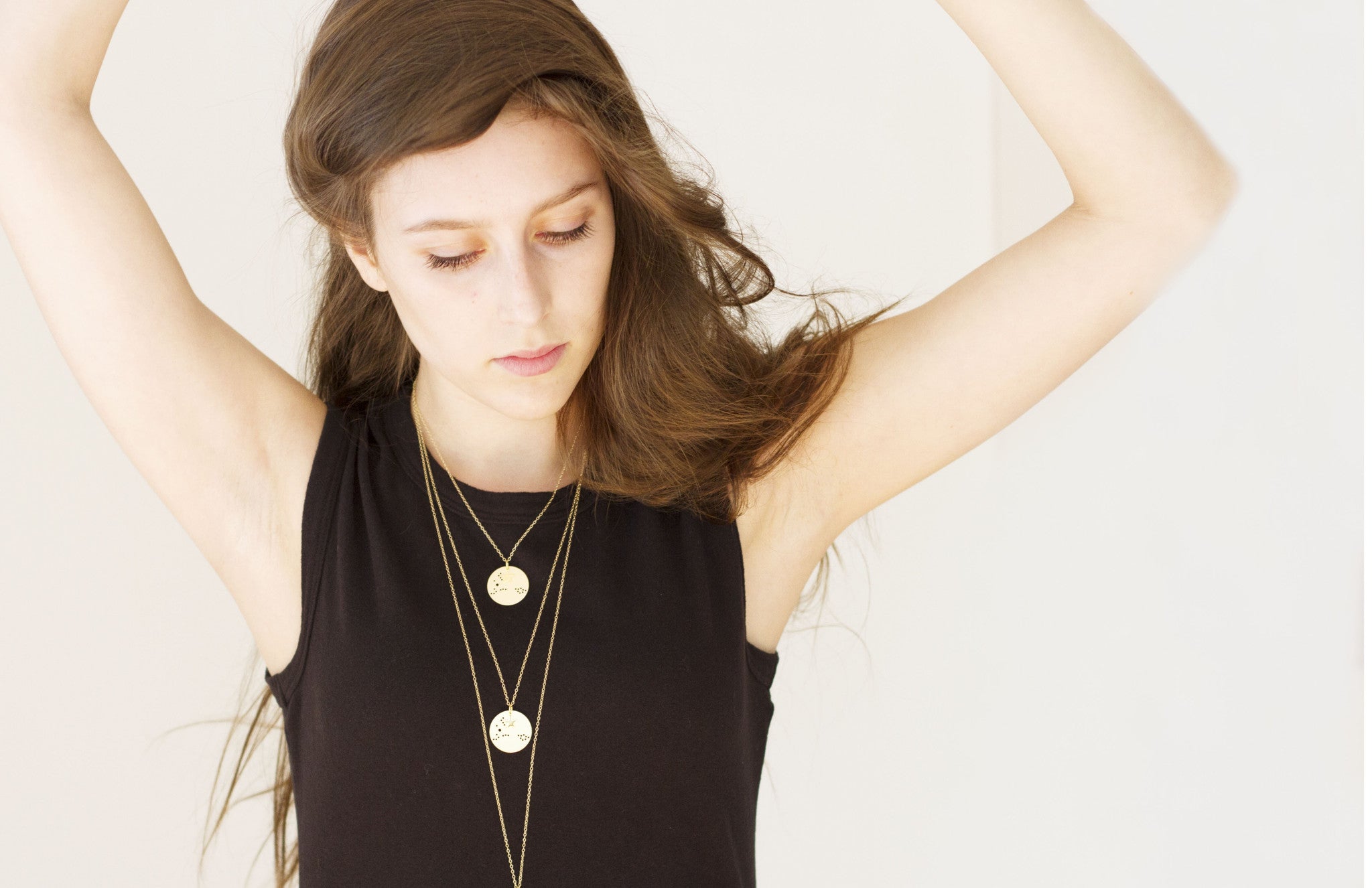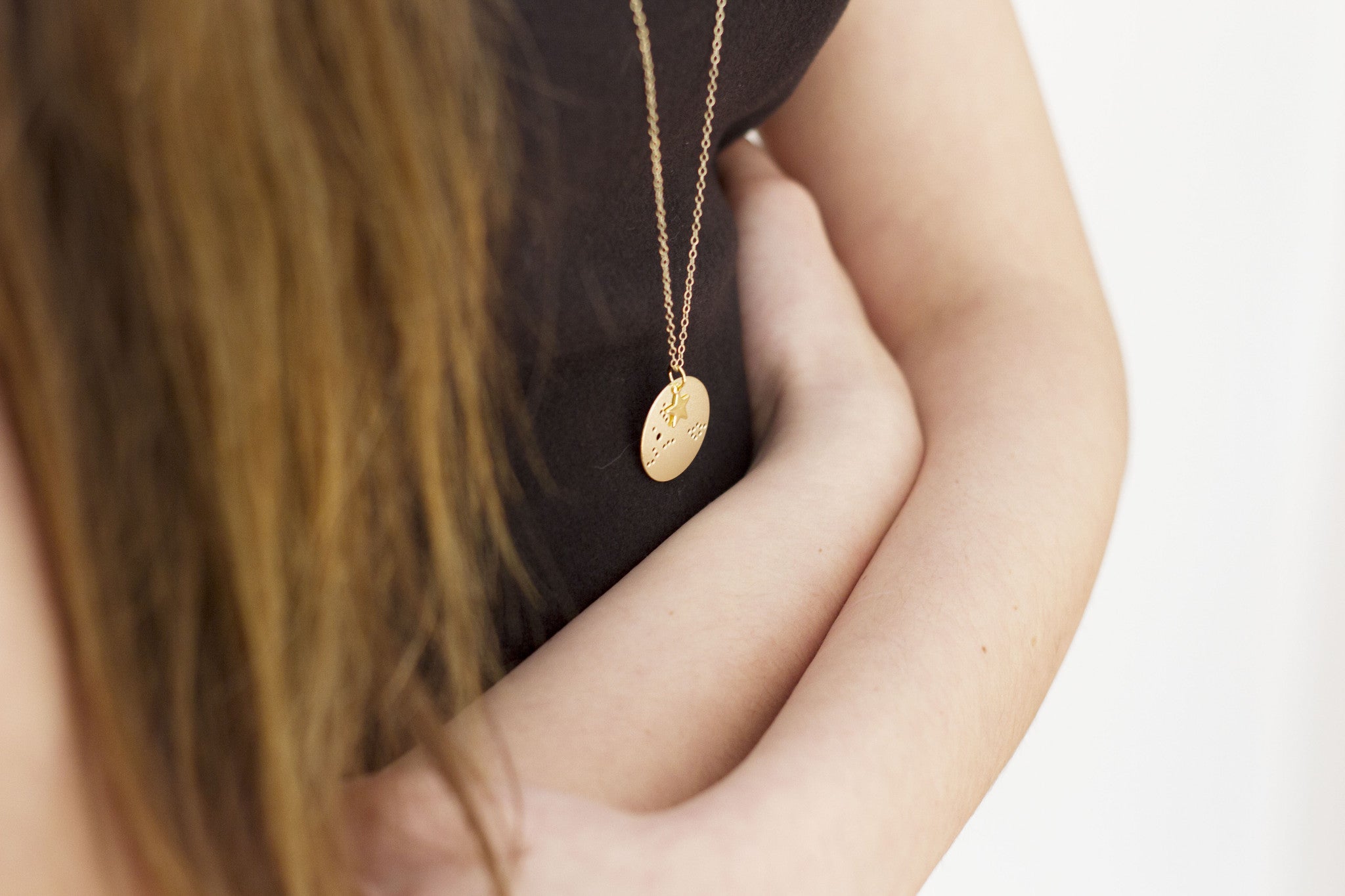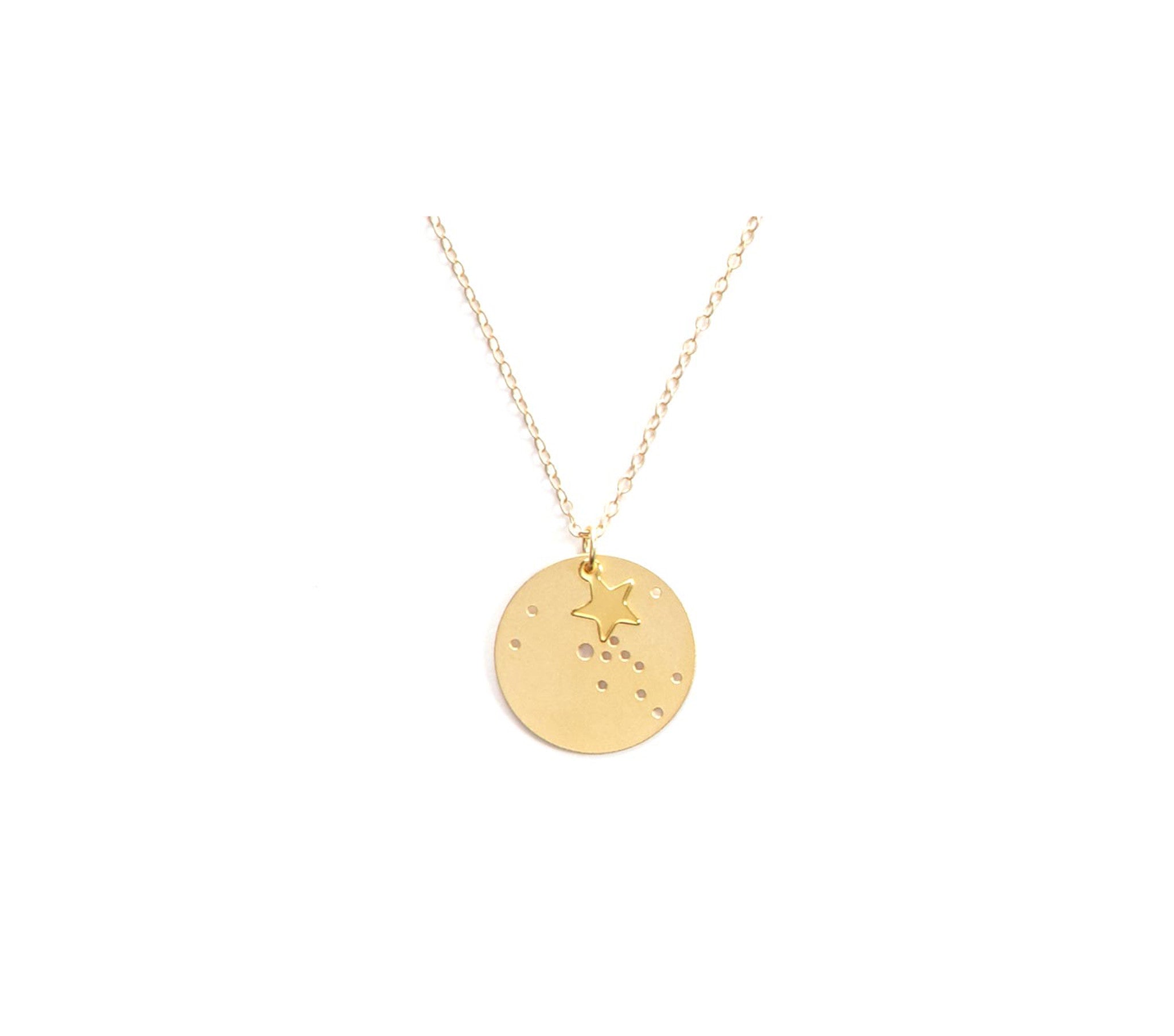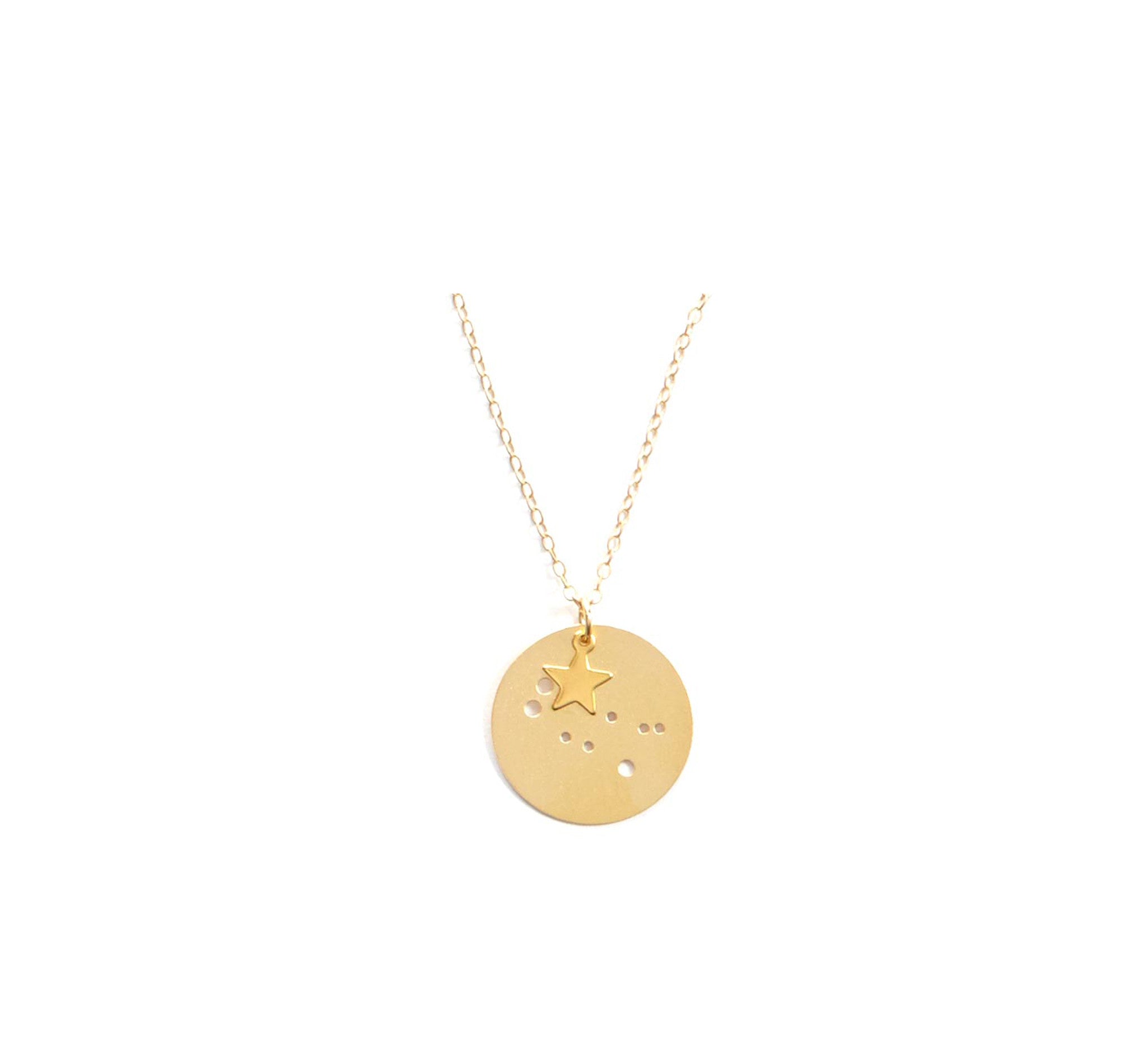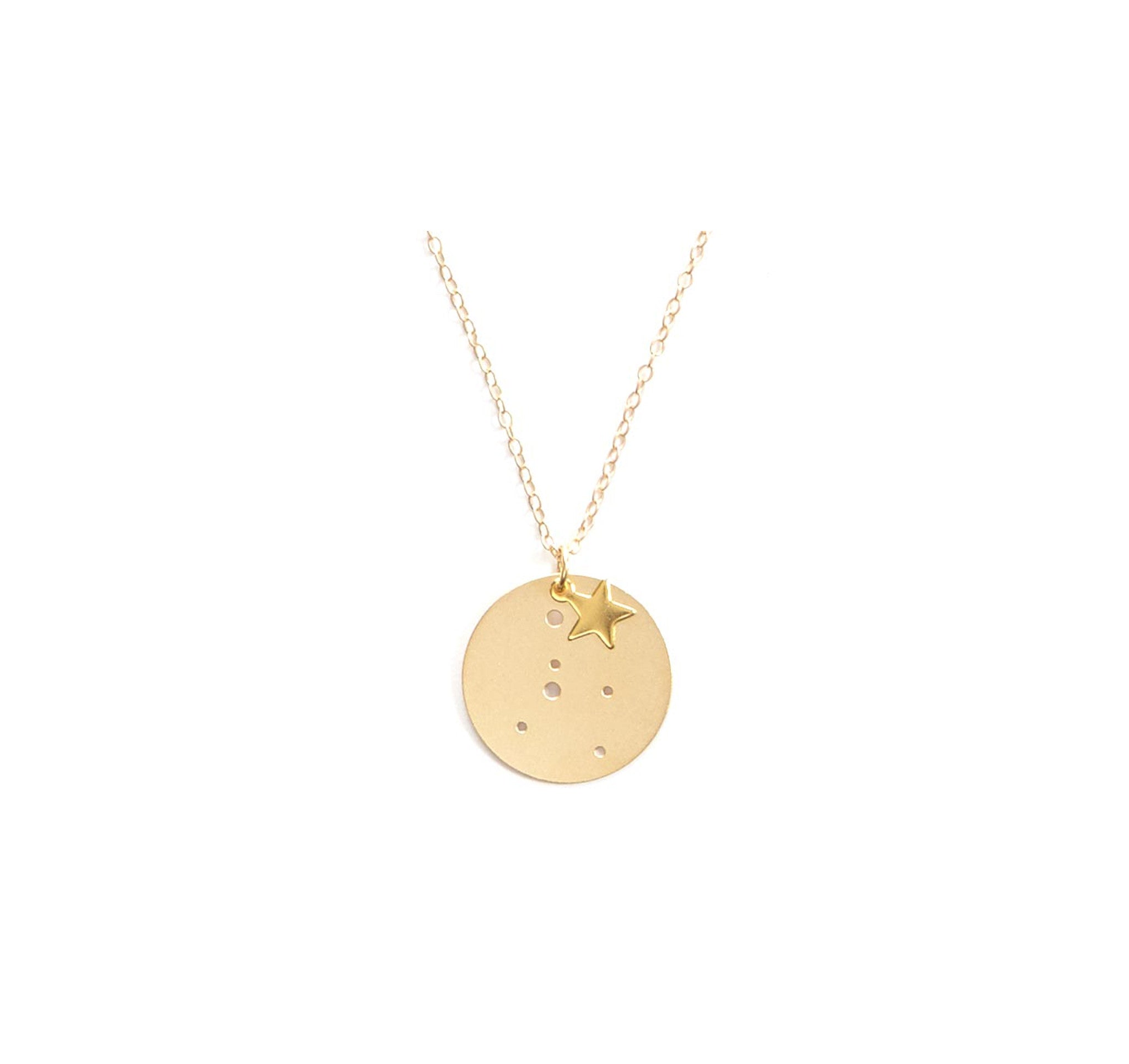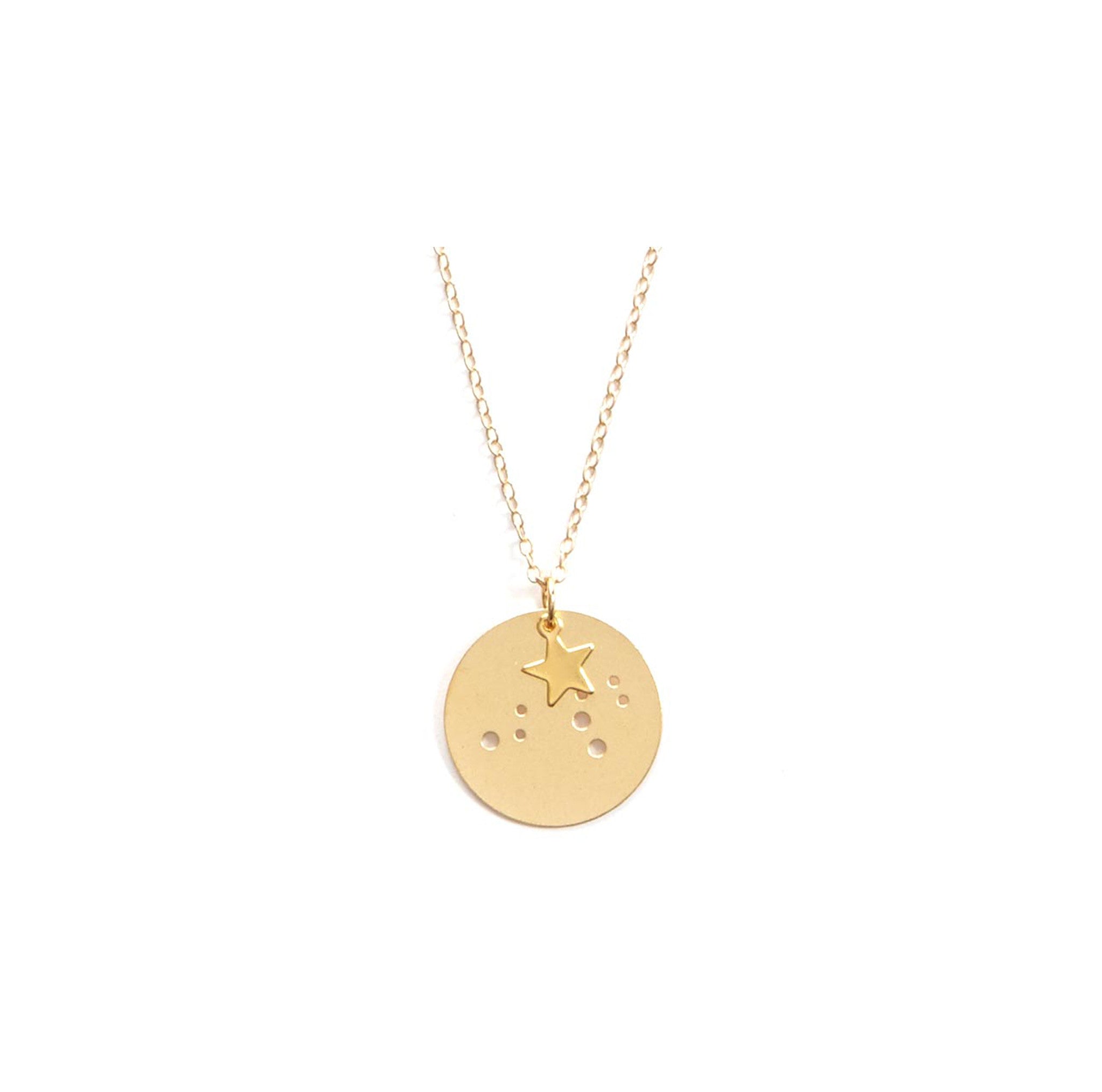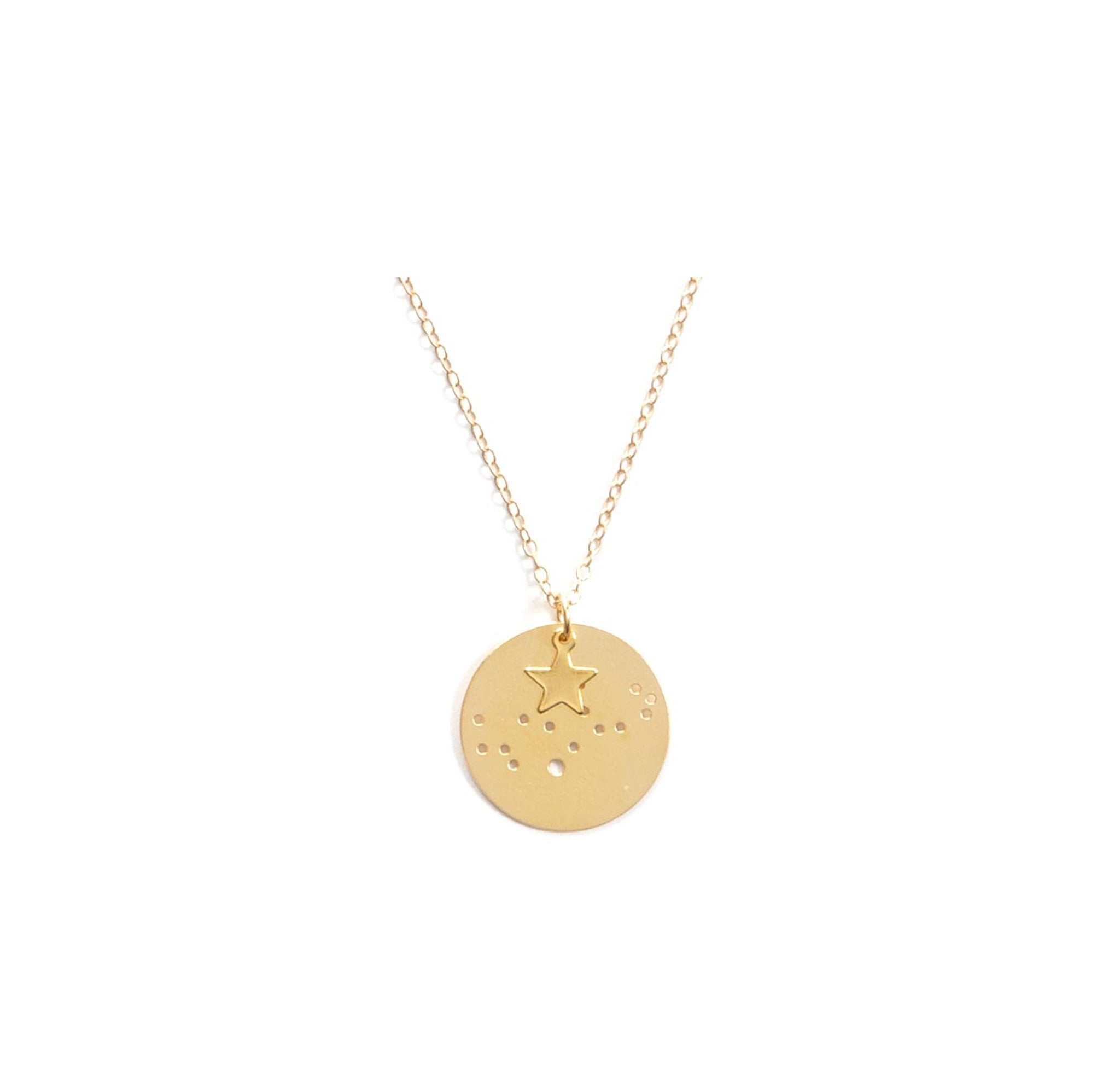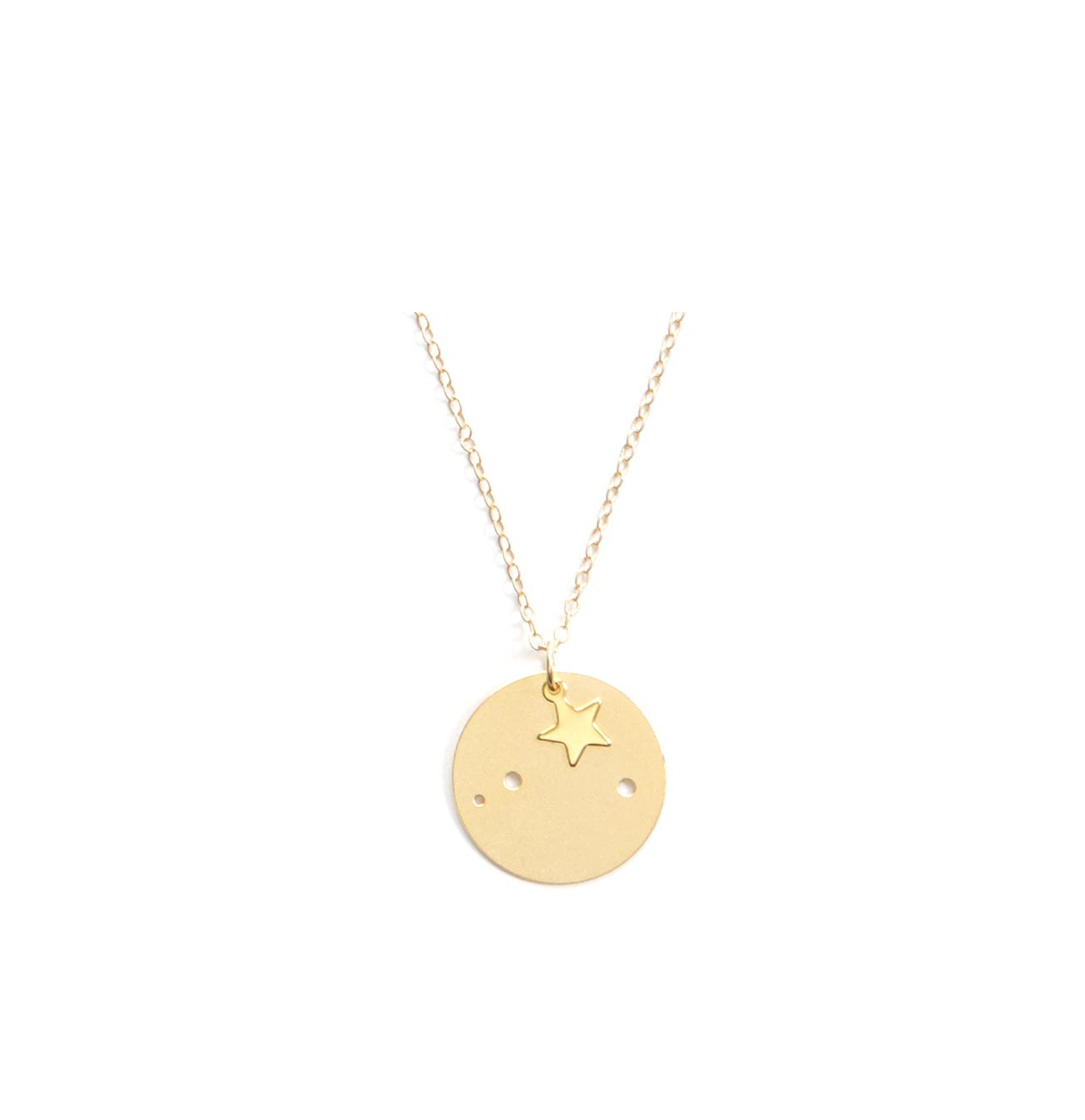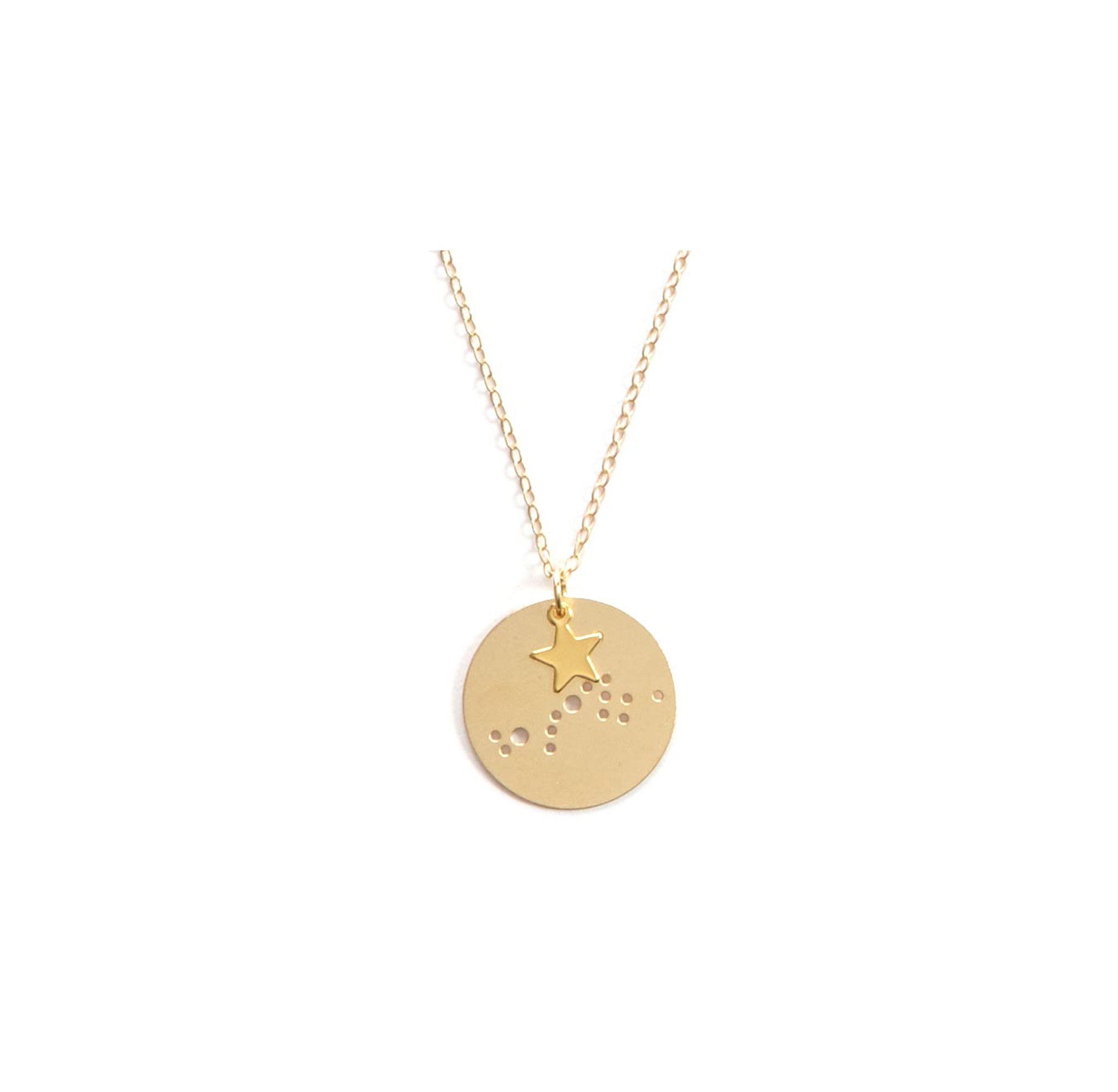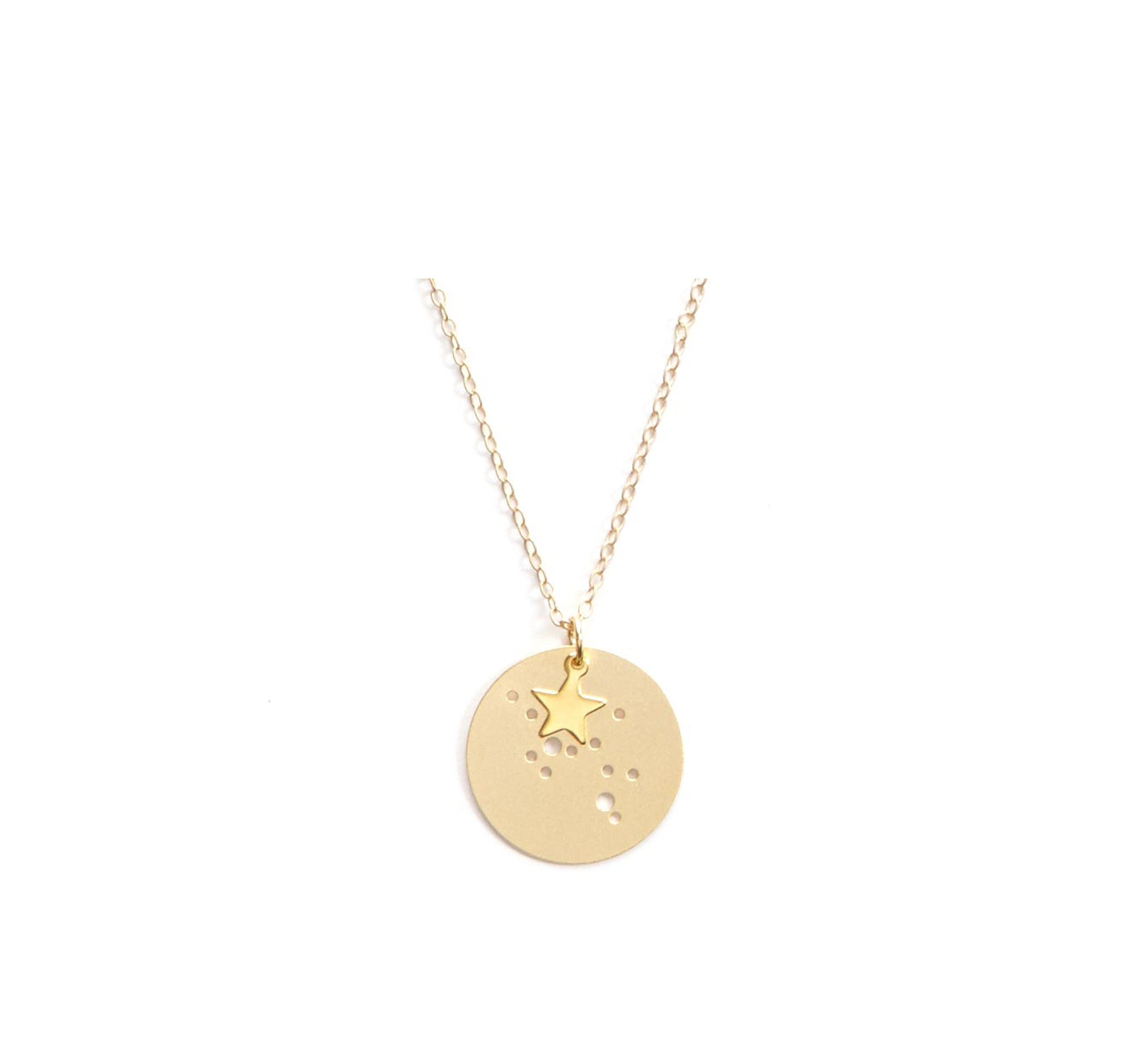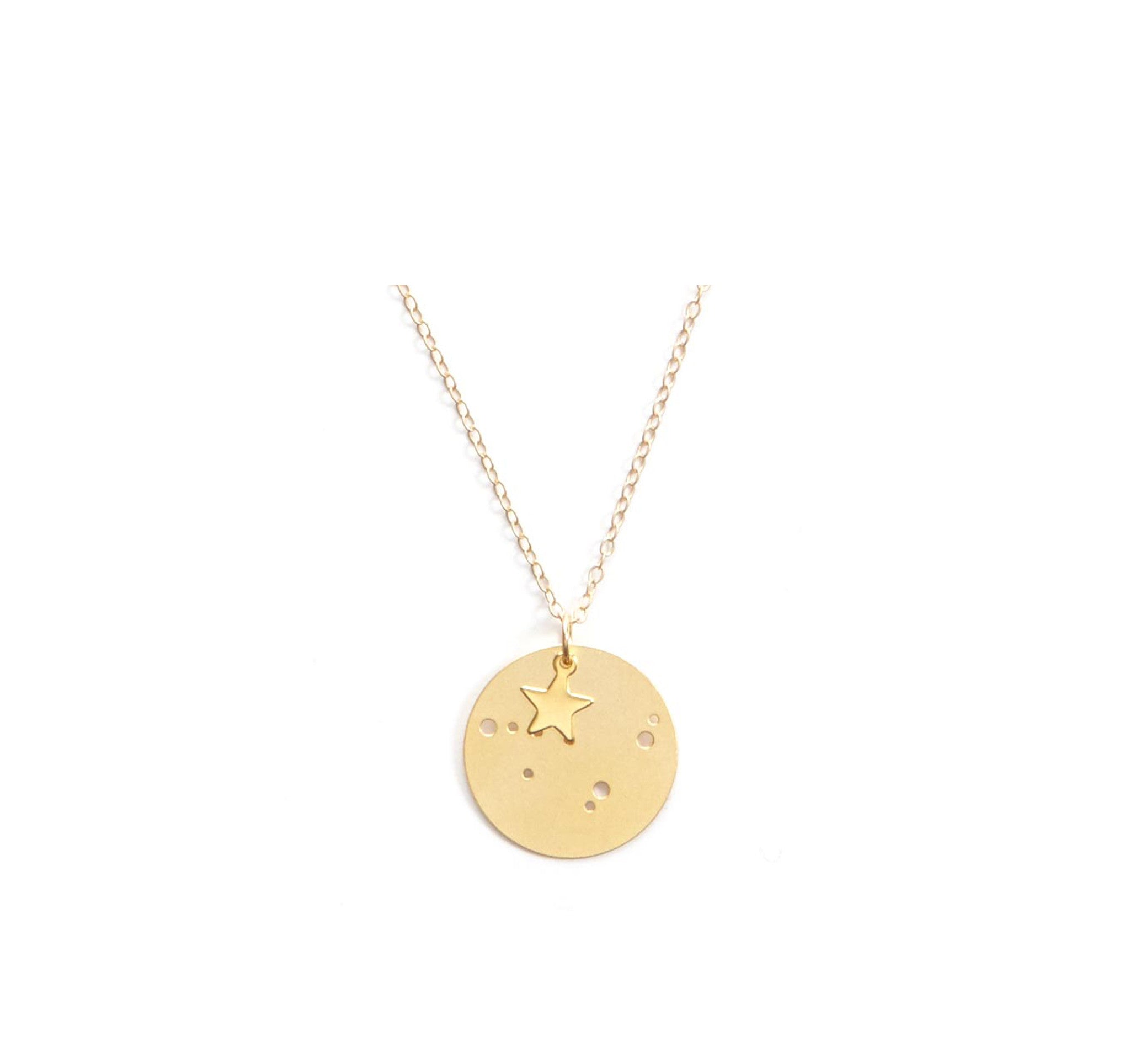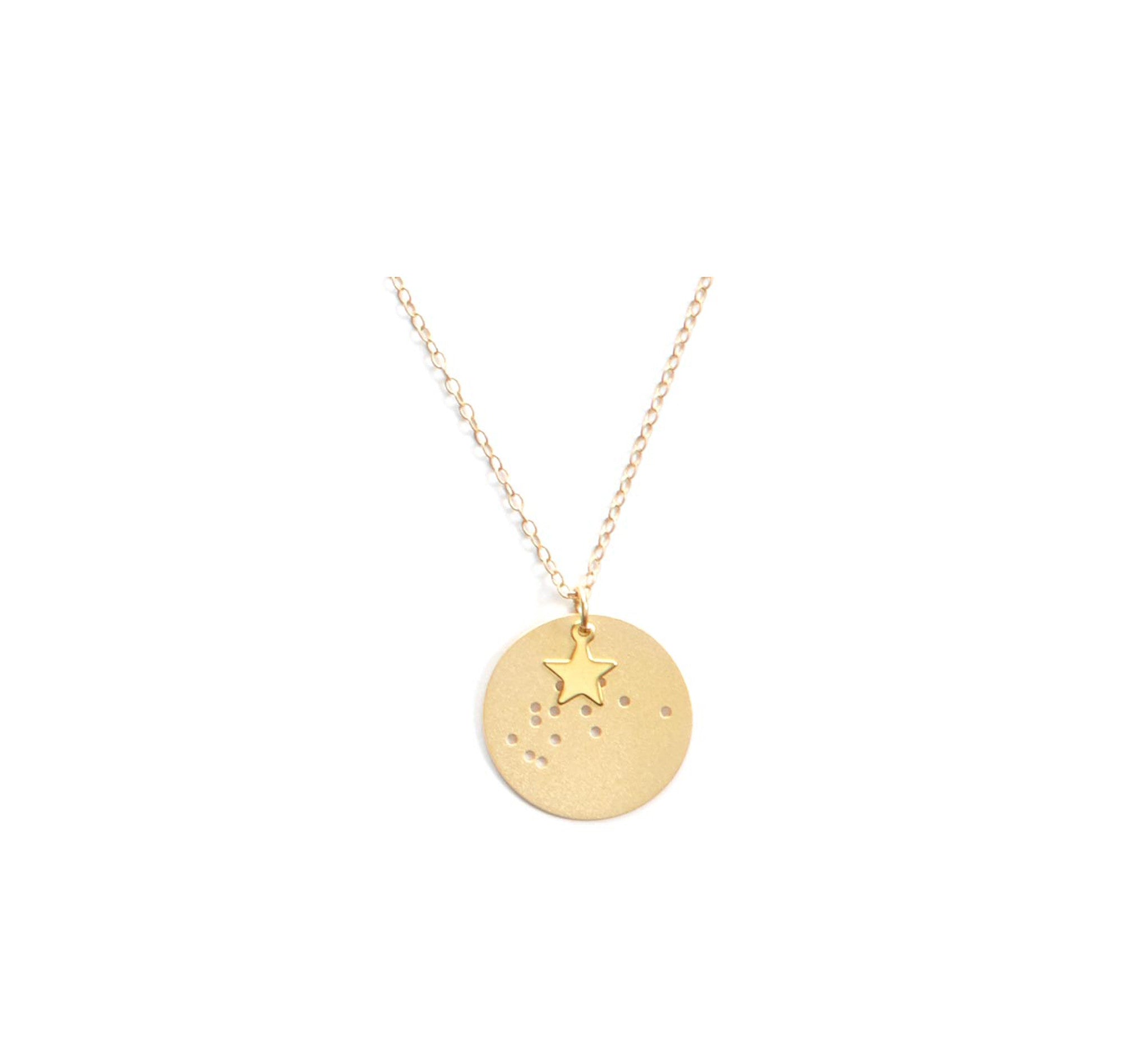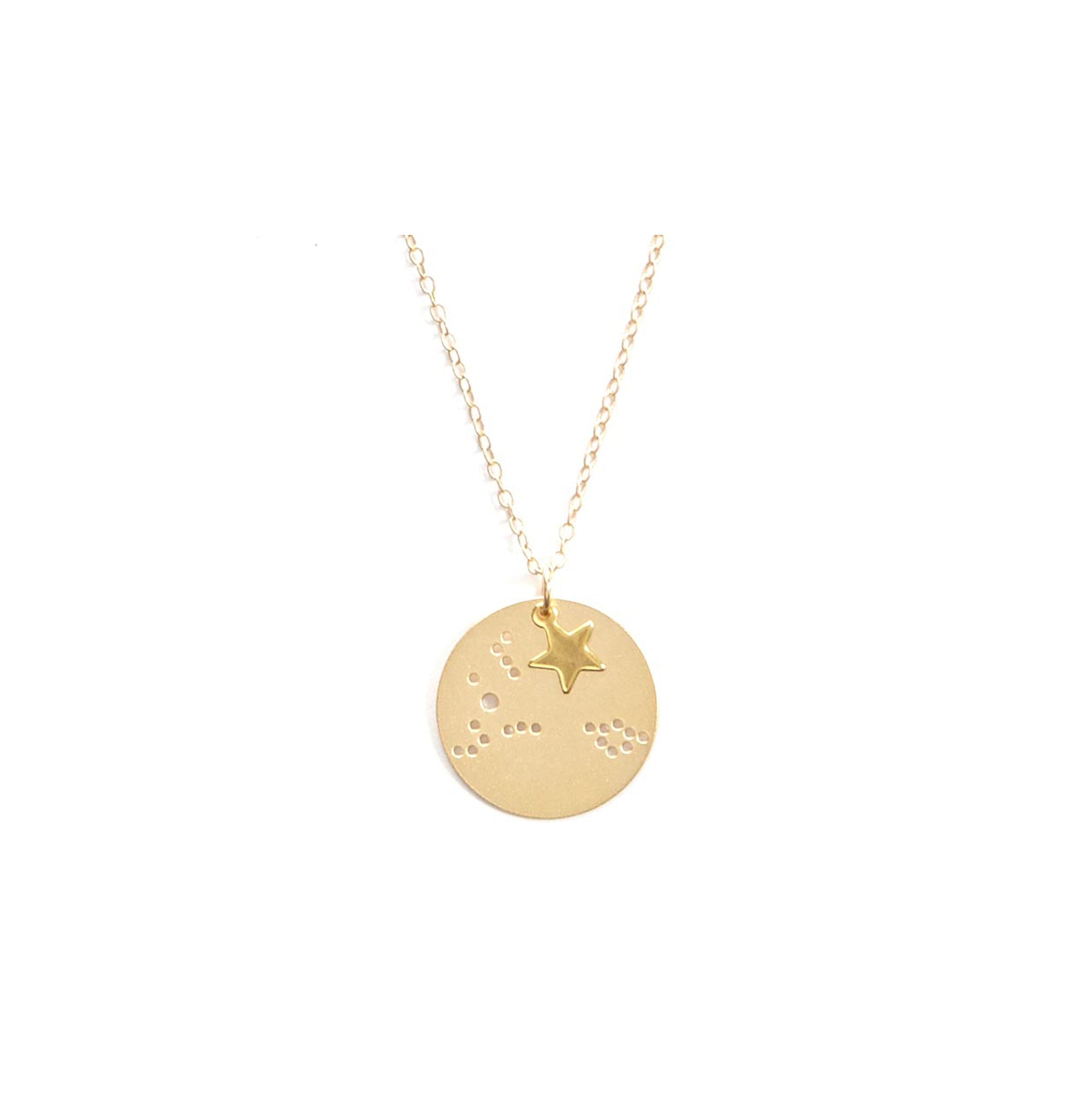 7/8" 14k Gold Dipped Zodiac Constellation Charm Necklace, All 12 Signs: Aries through Pisces
The holes in this piece represent the constellation for each sign of the zodiac. The designs in this collection of constellation jewelry were all patterned after a Swiss calendar from the 1900's.  Each constellation is etched on the back with a 3-letter abbreviation of its corresponding sign.
Specs:
-7/8" diameter for pendant.
-30" 14k gold filled chain.
-Textured brass disc, shiny matte finish, 14k gold dipped. 
7/8" 14k Gold Dipped Zodiac Constellation Charm Necklace, All 12 Signs: Aries through Pisces