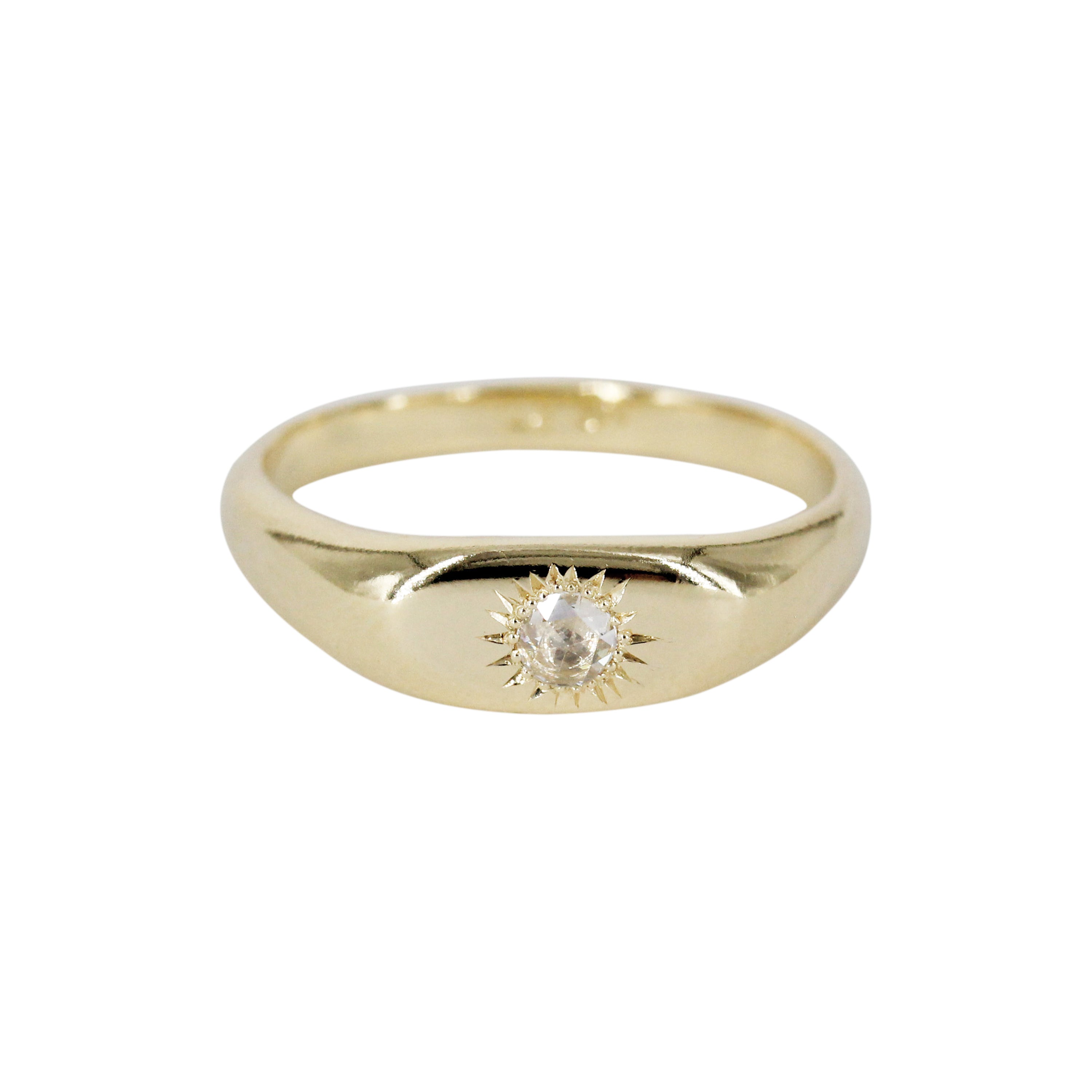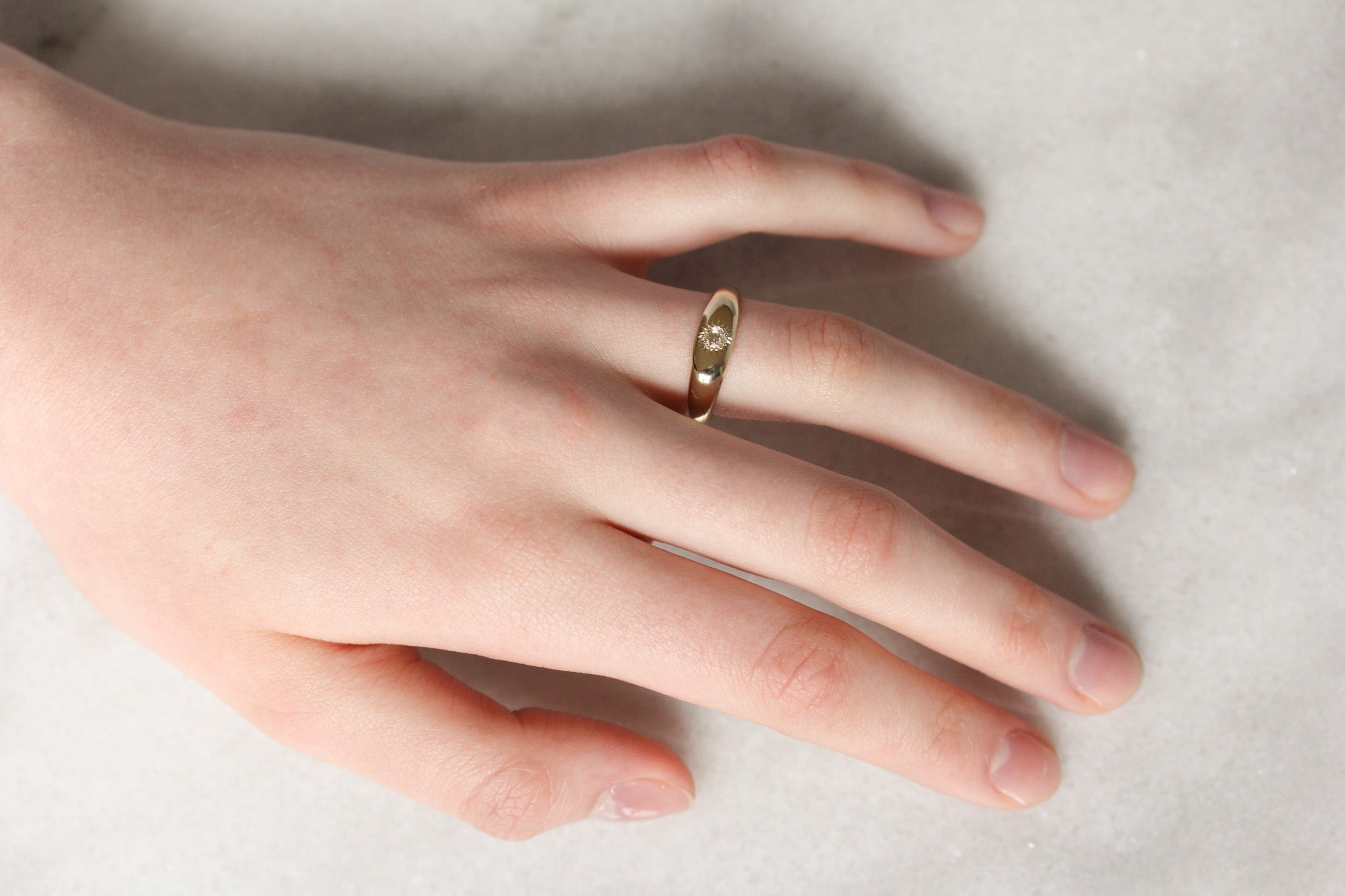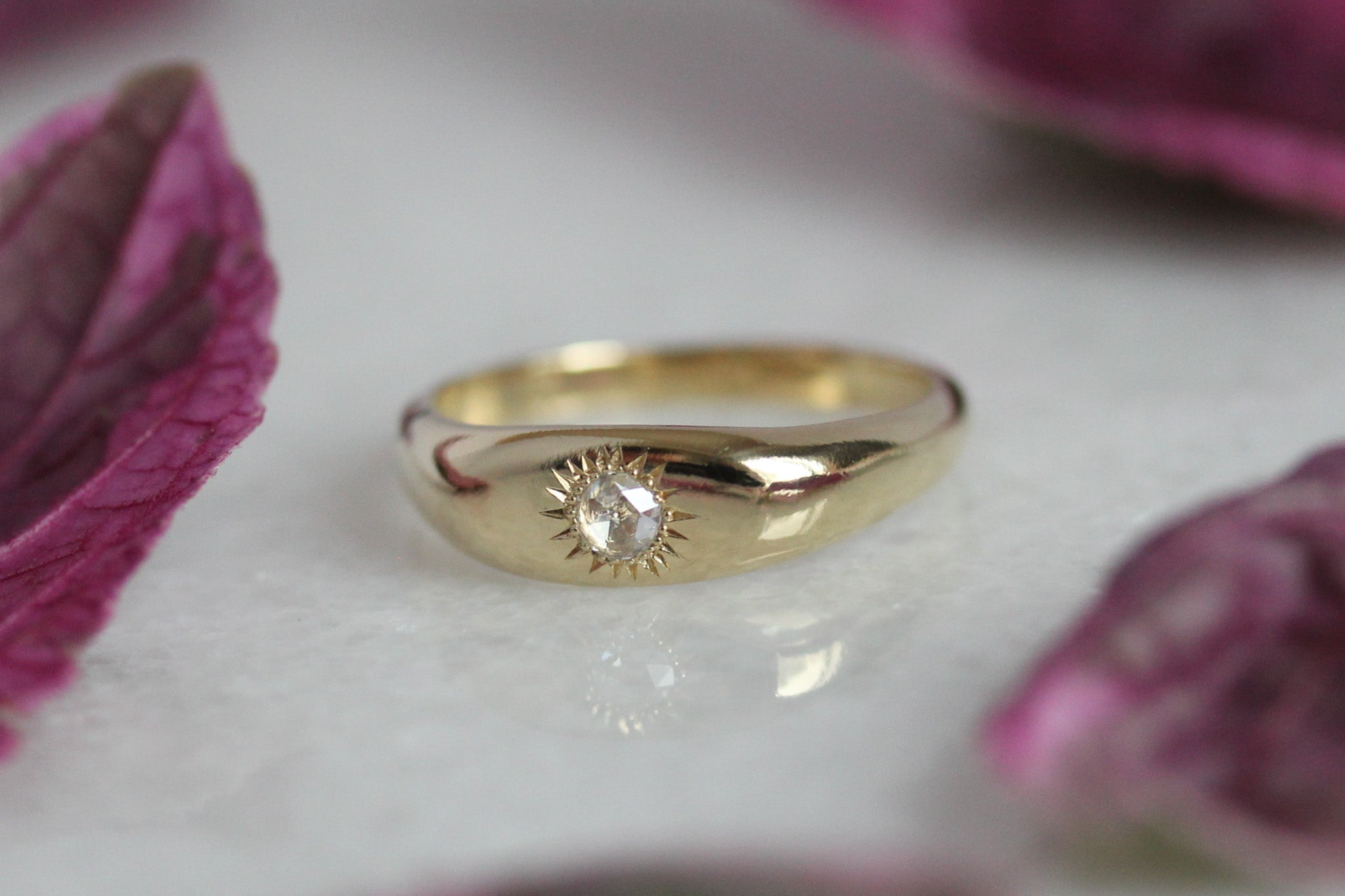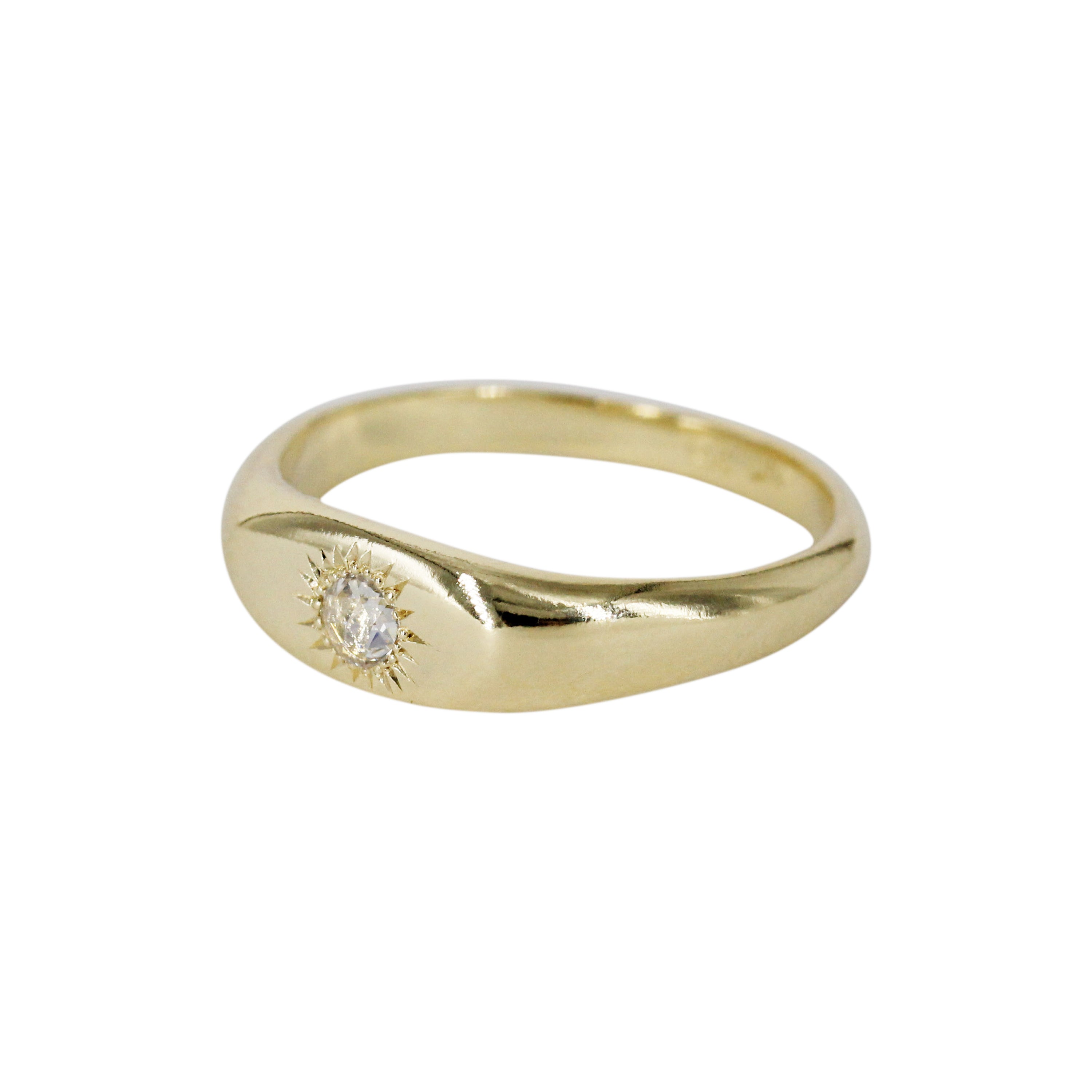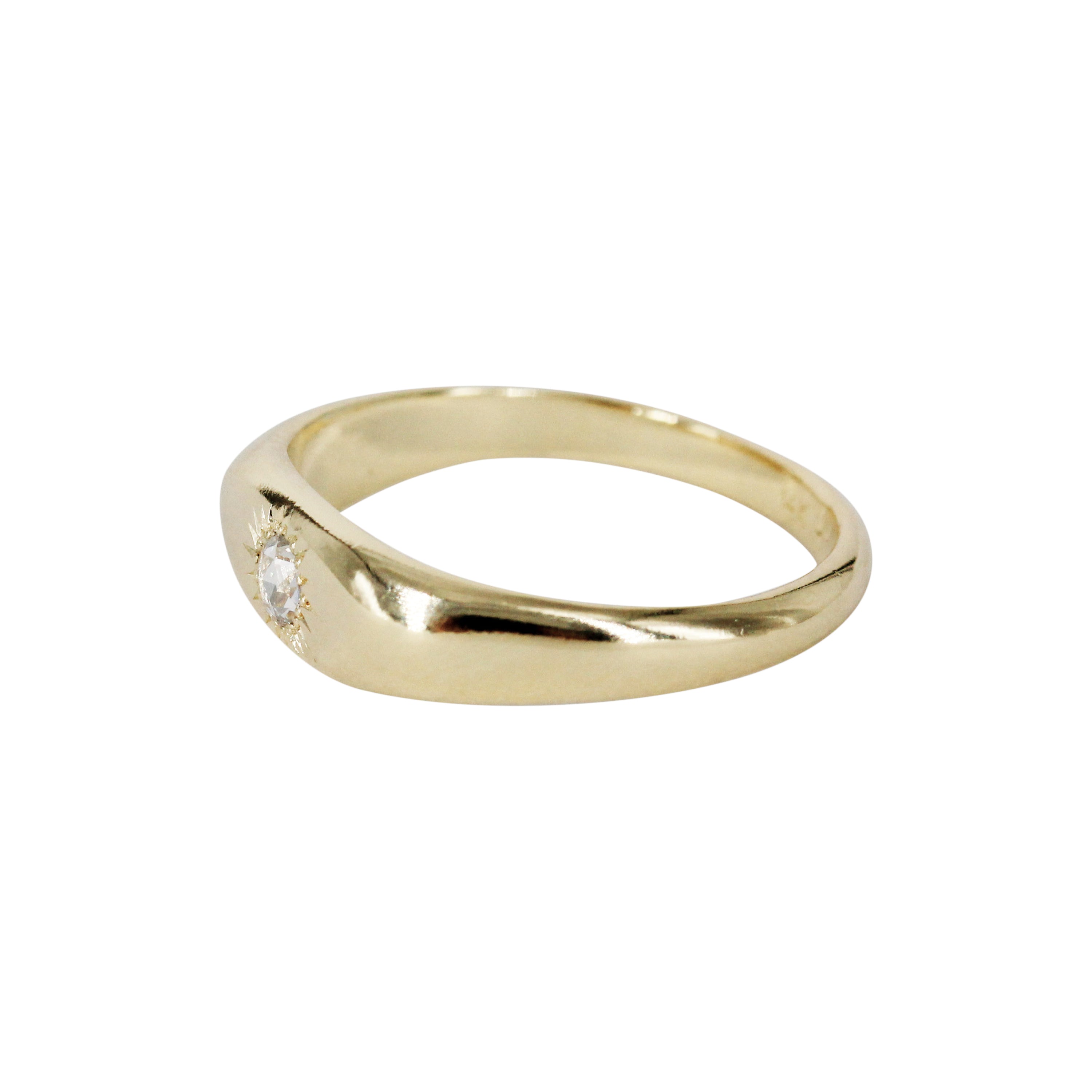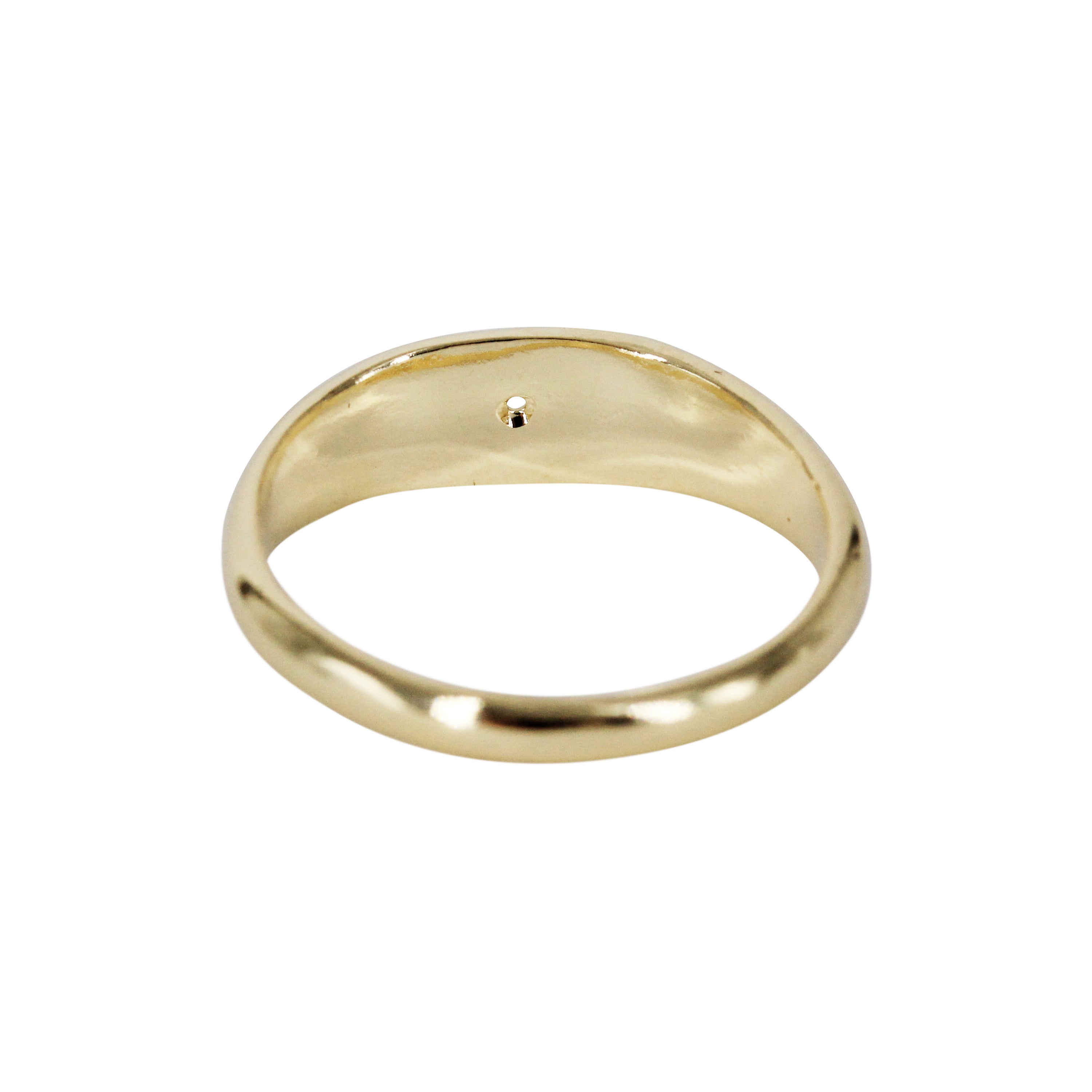 Sunflowers are so pretty to me.  I love that they make edible seeds, that they gravitate towards the direction of the sun, and what they symbolize: happiness, optimism, and honesty. 
A bead set rose cut diamond mimics the tiny blooms that bees love and the hand engraved lines create the outer petals known as ray florets. 
I paired this rose cut diamond with my interpretation of the classic signet ring.  Originally, hand carved from wax this beautiful shaped ring compliments the classic domed shape of a rose cut diamond.
14k yellow gold.

Bead set 3 mm rose cut diamond, tcw .0645.

Ring thickness is ~1.60 mm around.

Available in sizes 4-8. 
Each piece is handmade with a lead time of 2-3 weeks.  If you need this sooner, please feel free to email julie@julienolanjewelry.com.

Sunflower Signet Ring