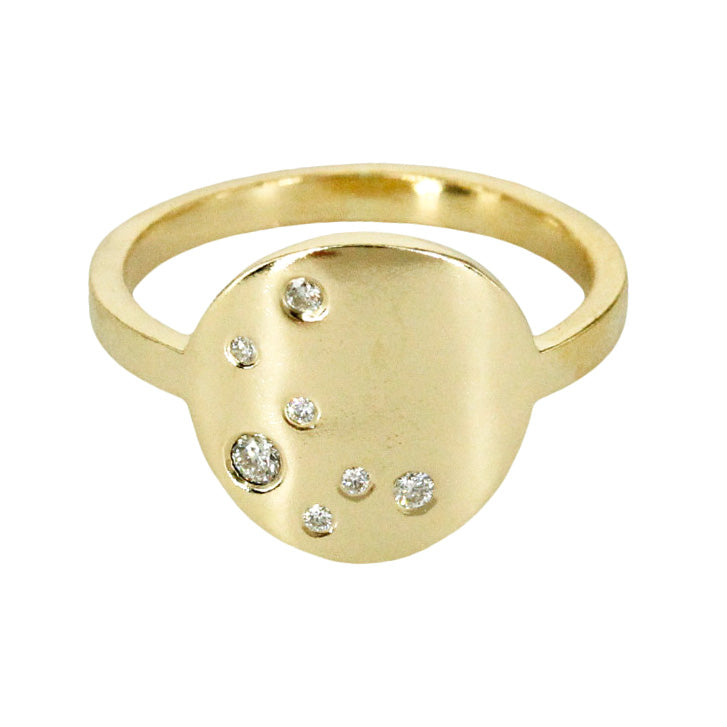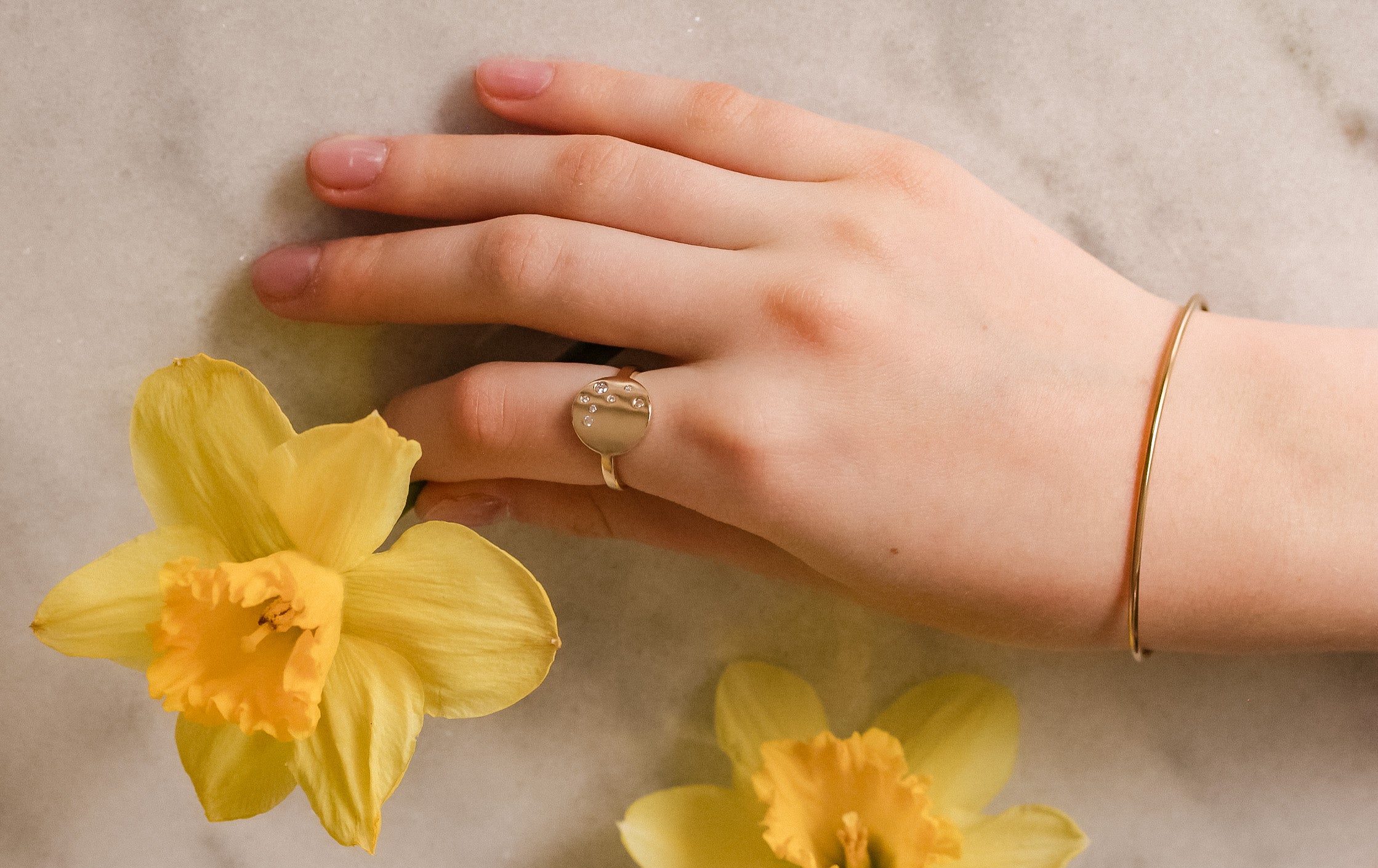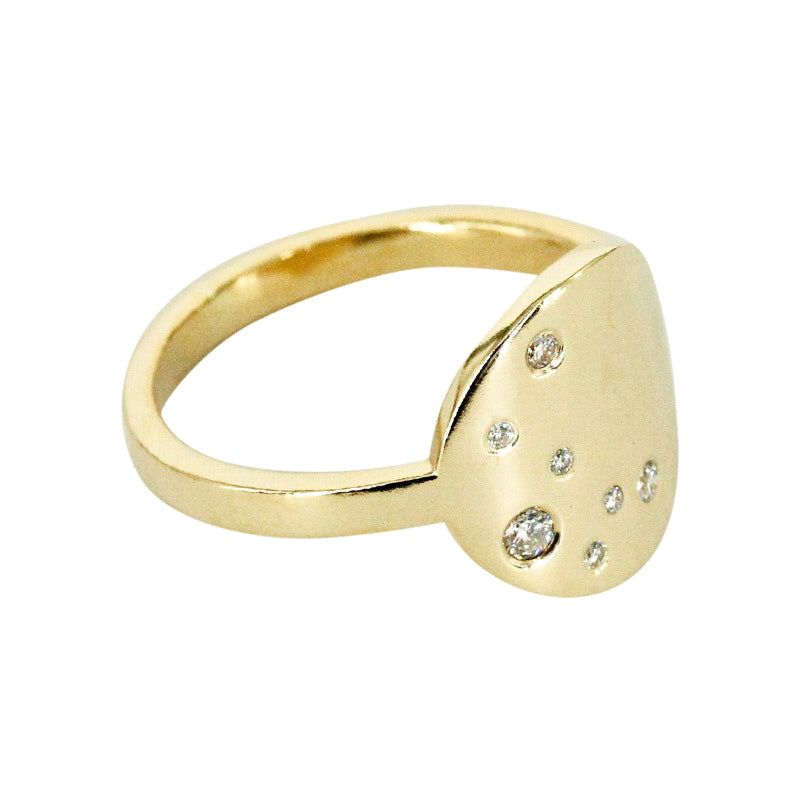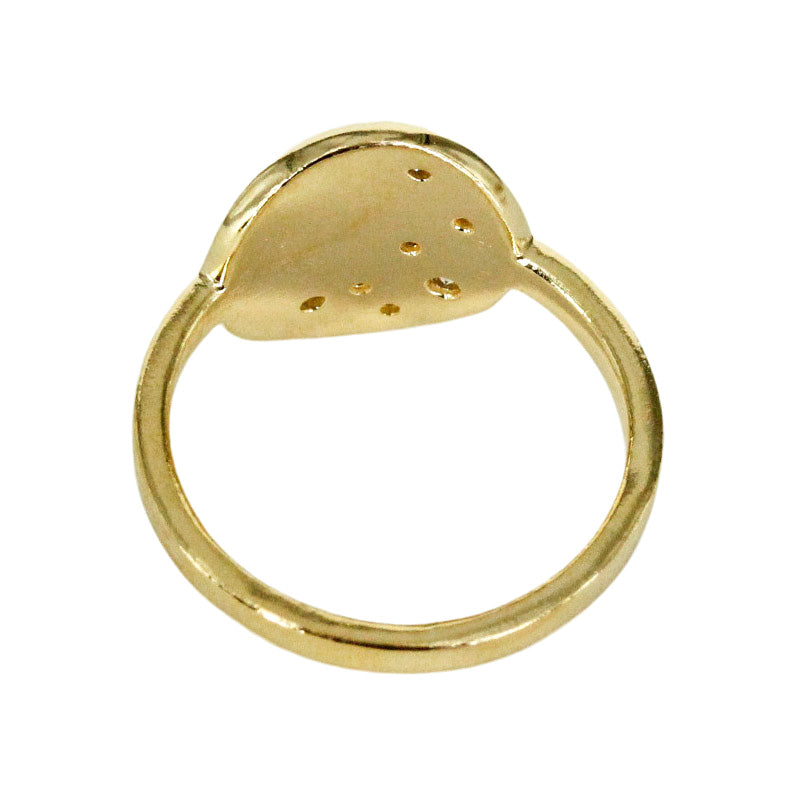 This pattern resembles a type of mosaic to me, with precious stones covering the surface.  I wanted to also have some negative space with the design.  The space can be left blank or there is room to engrave an initial.  I love that the design can stand on its own but can also work as a personalized piece of jewelry if desired.
Ring is cast in 14k yellow gold.
(1) 2 mm Canadamark diamond, (2) 1.5 mm Canadamark diamonds, (4) 1 mm Canadamark diamonds.  
Flush set diamonds, polished, and uniquely textured. 
12.65 mm in diameter, 1.50 mm thick.  
Each piece is handmade with a lead time of 2-3 weeks.  If you need this sooner, please feel free to email julie@julienolanjewelry.com. 
Diamond Mosaic Ring