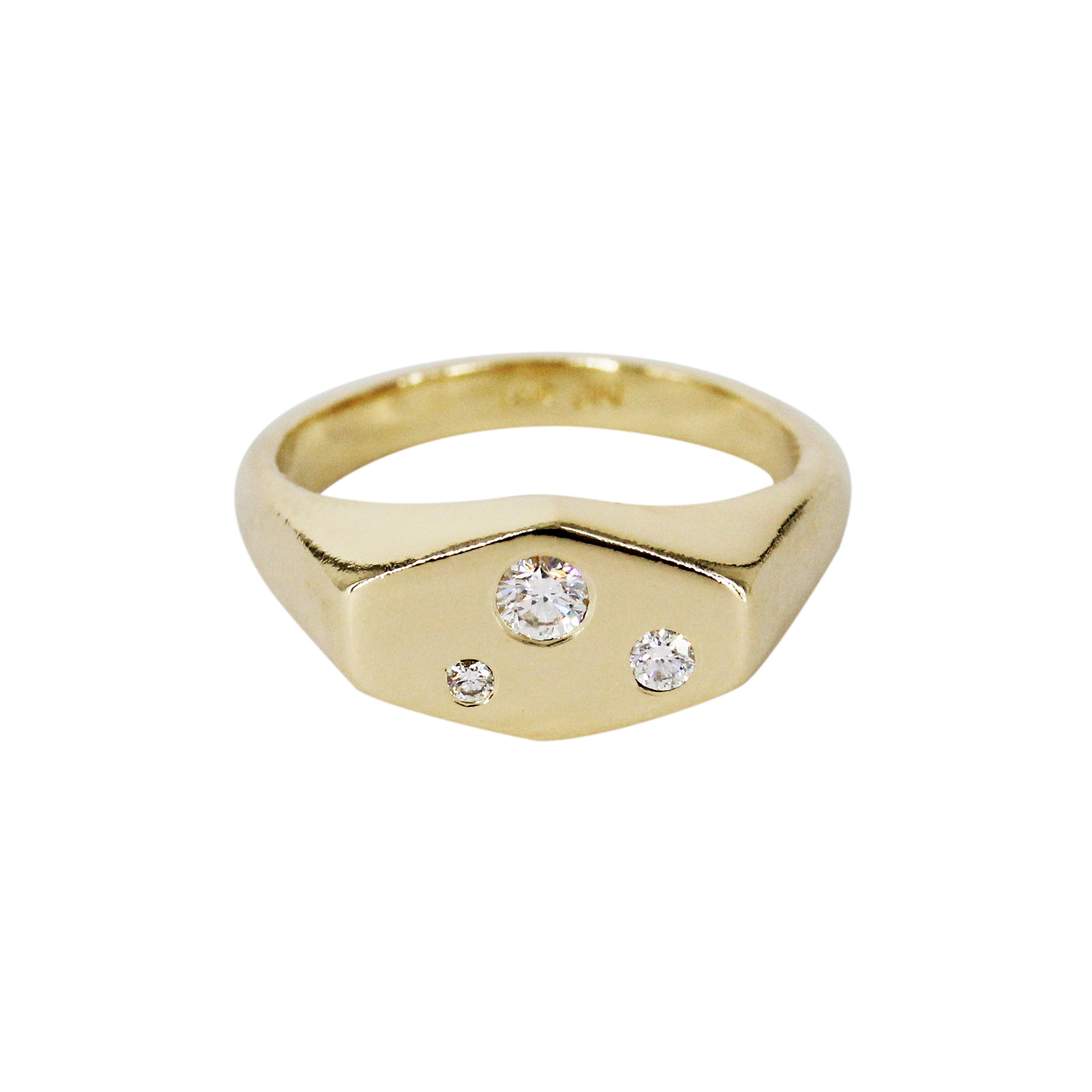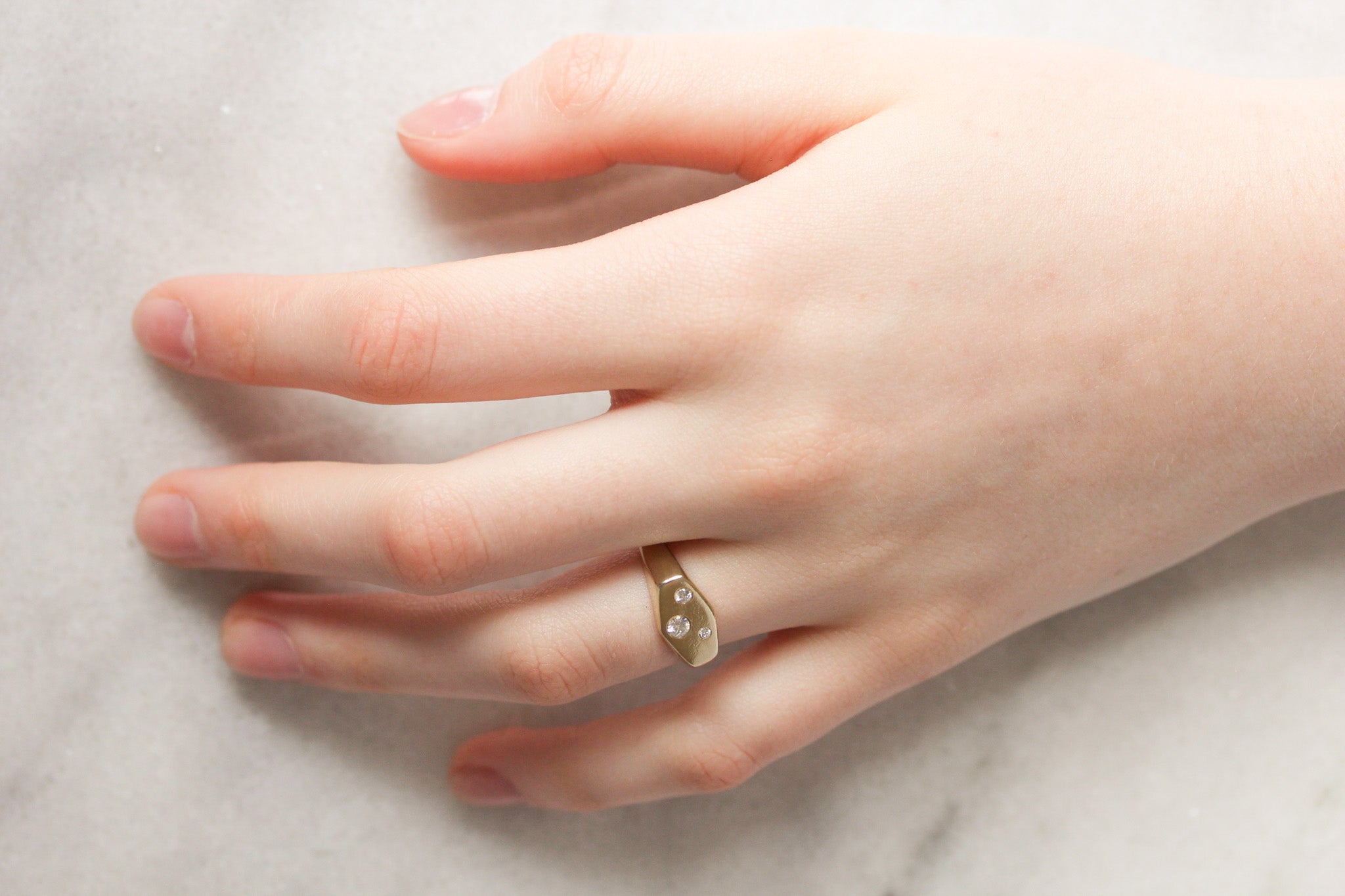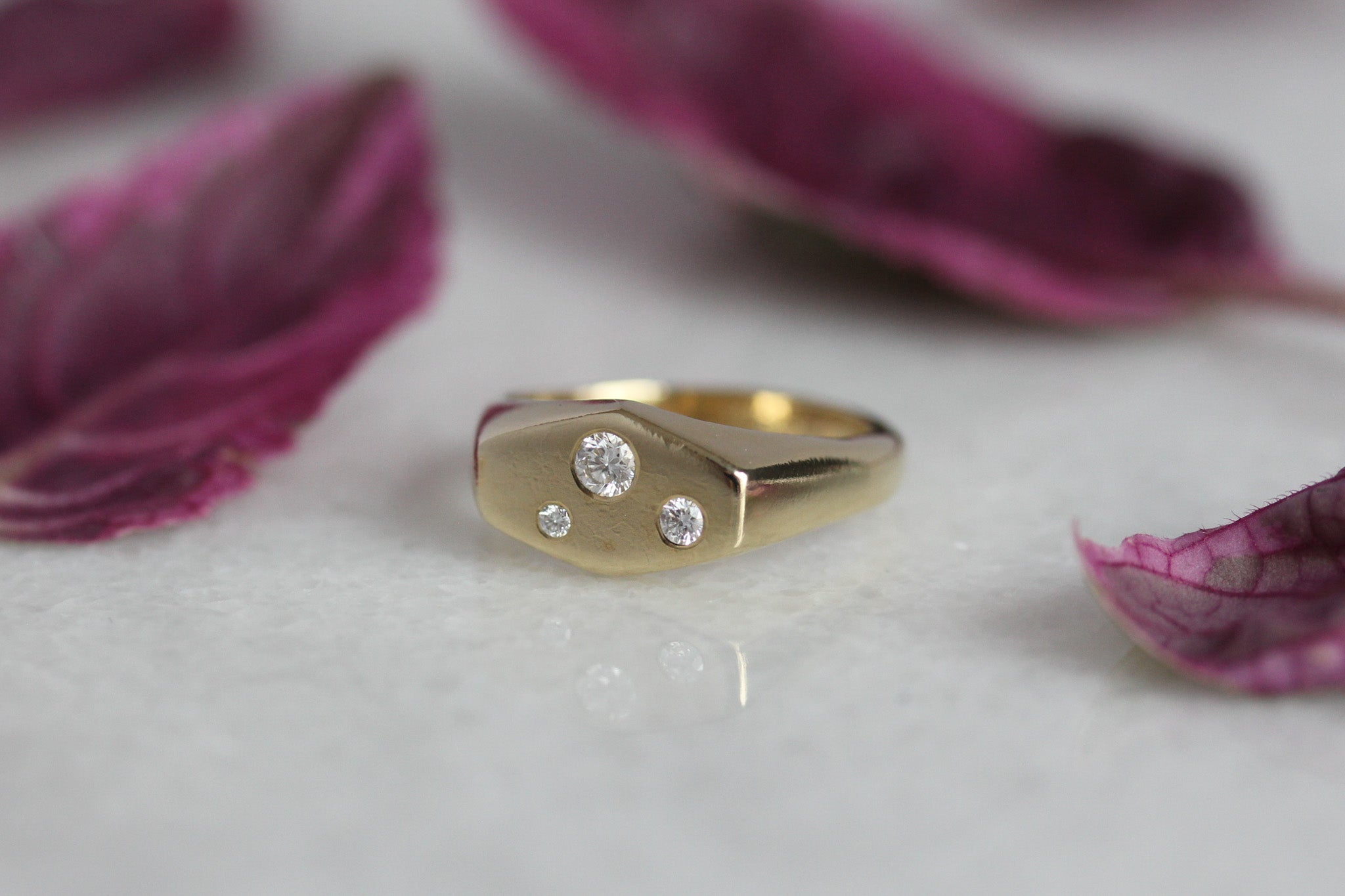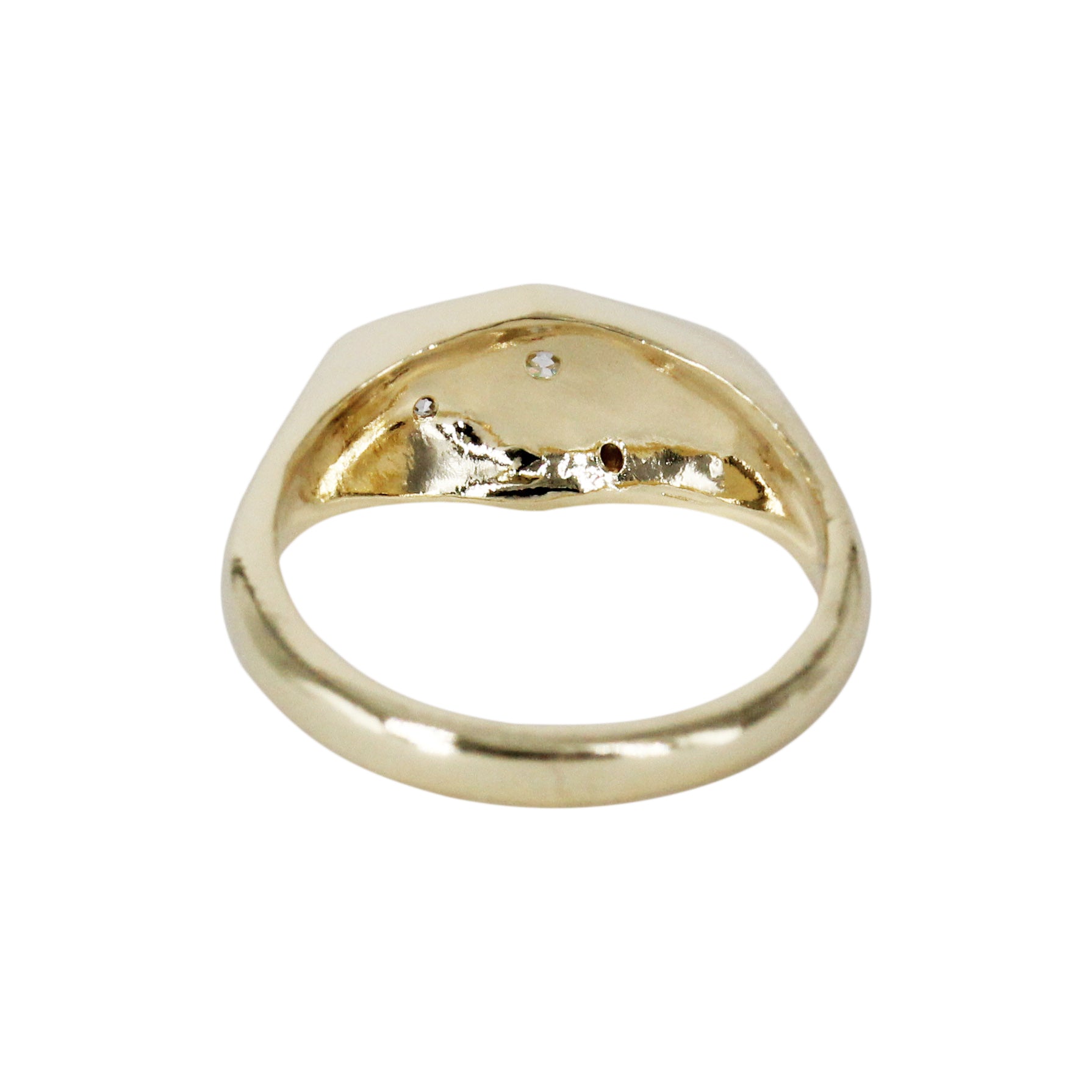 Hex Signet Ring with Diamonds
I love the idea of designing things that have significance to nature, astronomy, and numerology. The 3 diamonds in this ring represent creativity and self expression.
The shape of the hexagon contrasts with the different sized diamonds and has a perfect balance in my opinion. Let the natural sparkle of each diamond be a reminder to shine bright like the star that you are.

14k yellow gold.

3 flush set white diamonds, 2.80 mm, 2 mm, and 1.50 mm, ctw 0.13.

Ring thickness from ~1.50 mm to 2.50 mm at the top.

Sizes 4-8.  Available in half sizes, email julie@julienolanjewelry.com.
Each piece is handmade with a lead time of 2-3 weeks.  If you need this sooner, please feel free to email julie@julienolanjewelry.com.

Hex Signet Ring with Diamonds