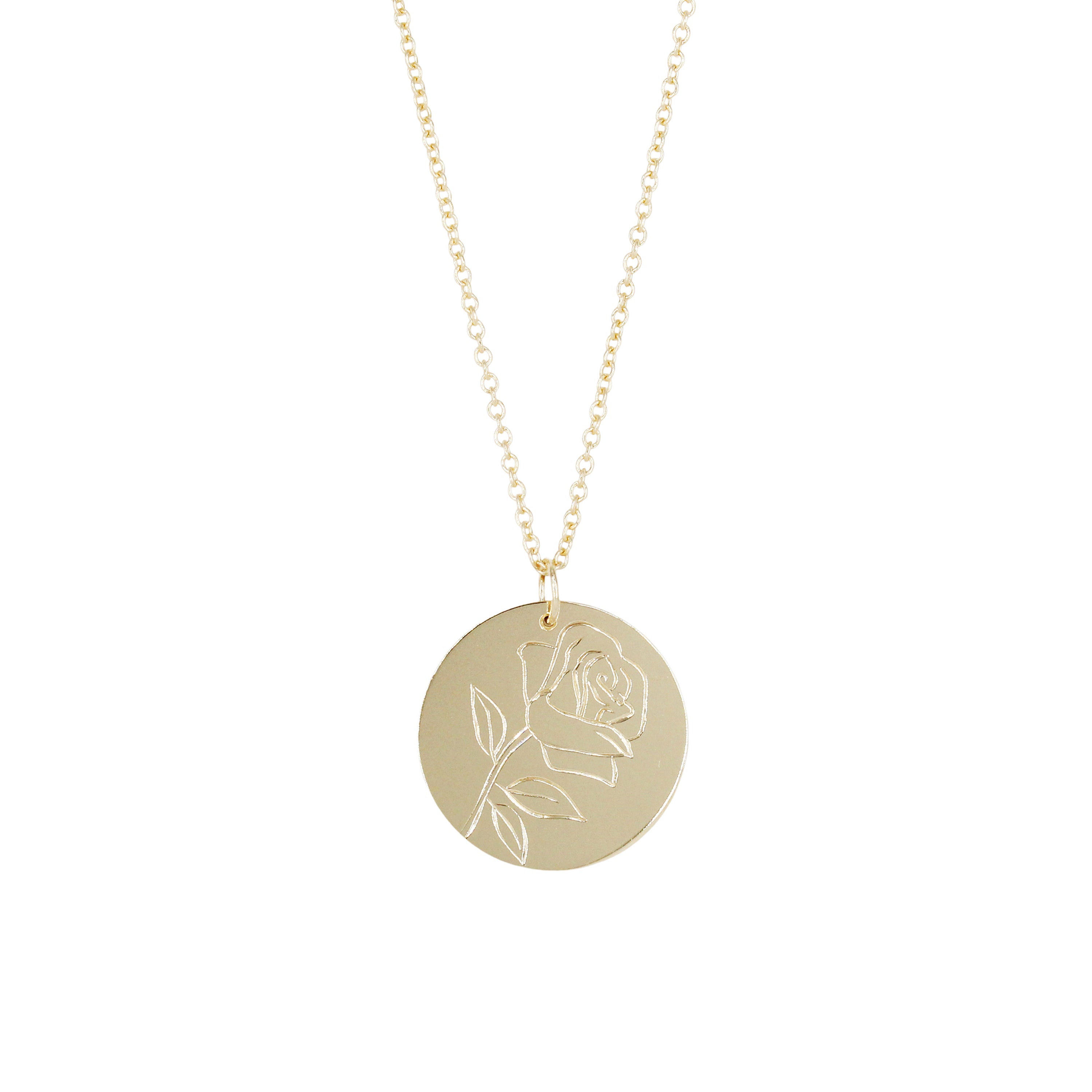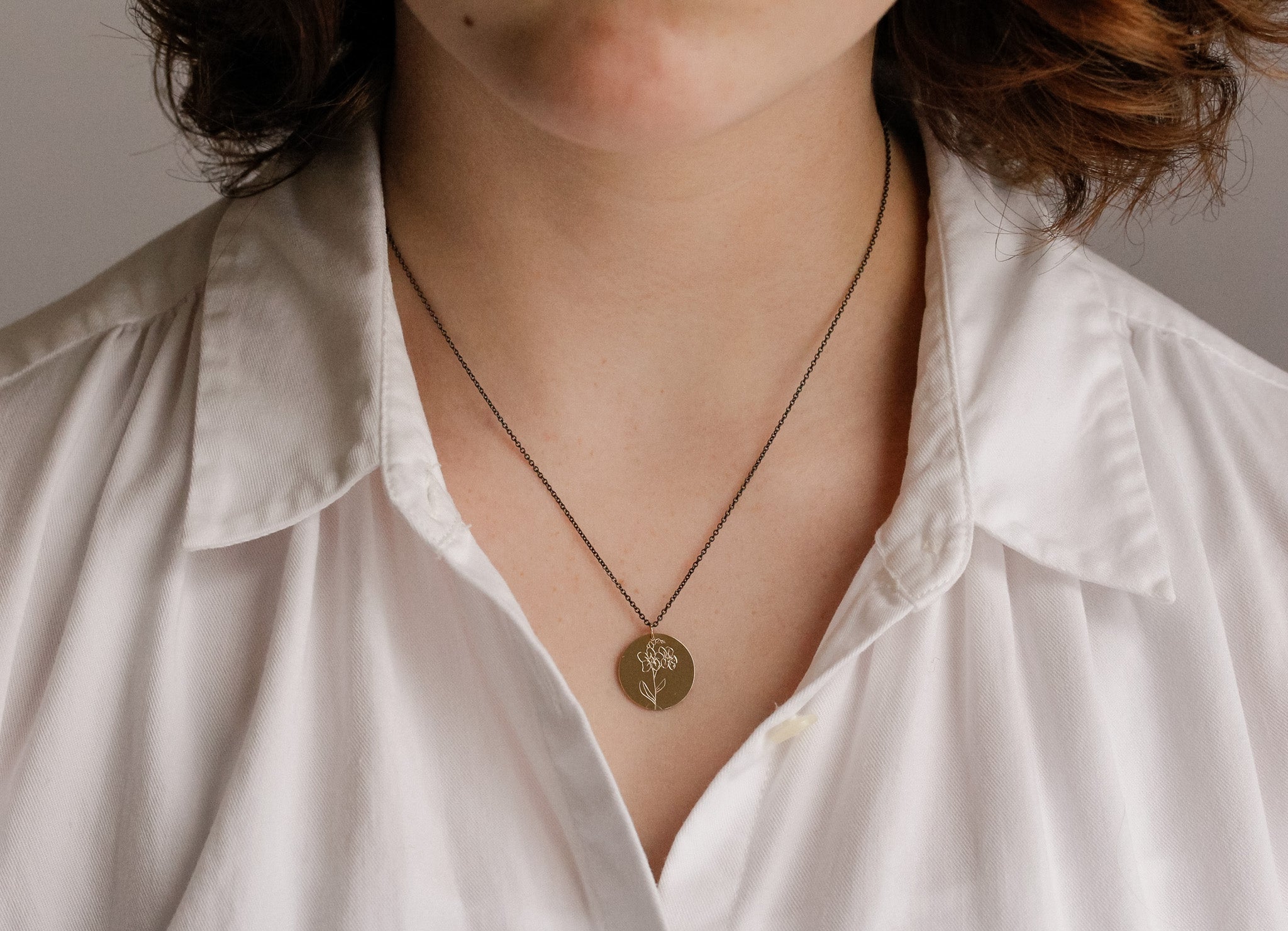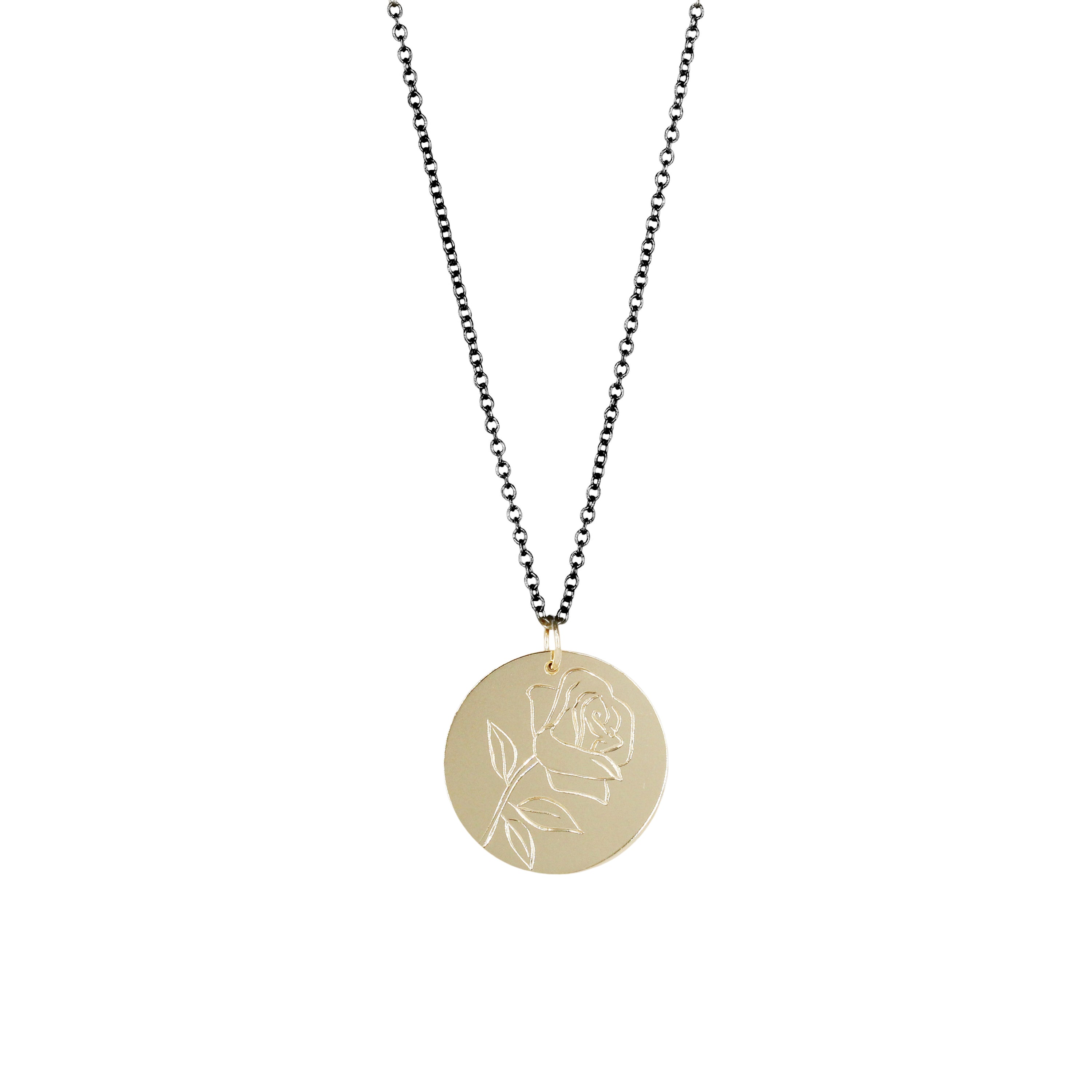 Rose Hand Engraved Love Token Necklace
My modern take on Victorian love tokens which were often scraped coins (on either side) with a hand engraved forget me not on one side and initials on the other.  They were meant to be tangible reminders of a bond between lovers.  I combined this idea with floriography, a secret language of flowers which was prevalent in the 16th century.

I have created 3 hand engraved tokens that represent love, luck, and remembrance.
Rose, particularly a thornless rose symbolizes love at first sight.
Pendant is 14k yellow gold and measures 15.88 mm in diameter, .0.45 mm thick.

Chain is available in 14k yellow gold or oxidized sterling silver.

16" 1 mm cable chain with a spring ring clasp closure.
Rose Hand Engraved Love Token Necklace