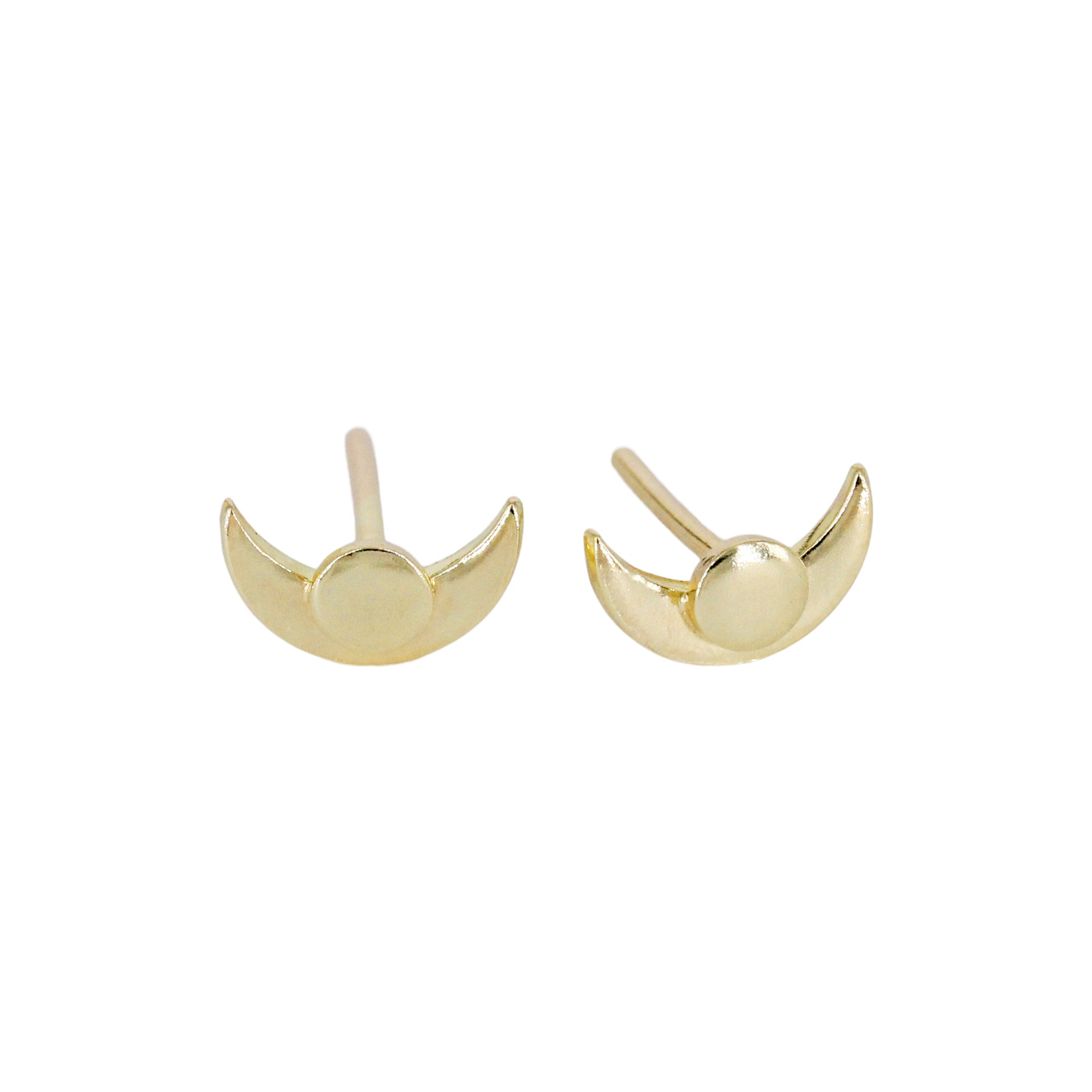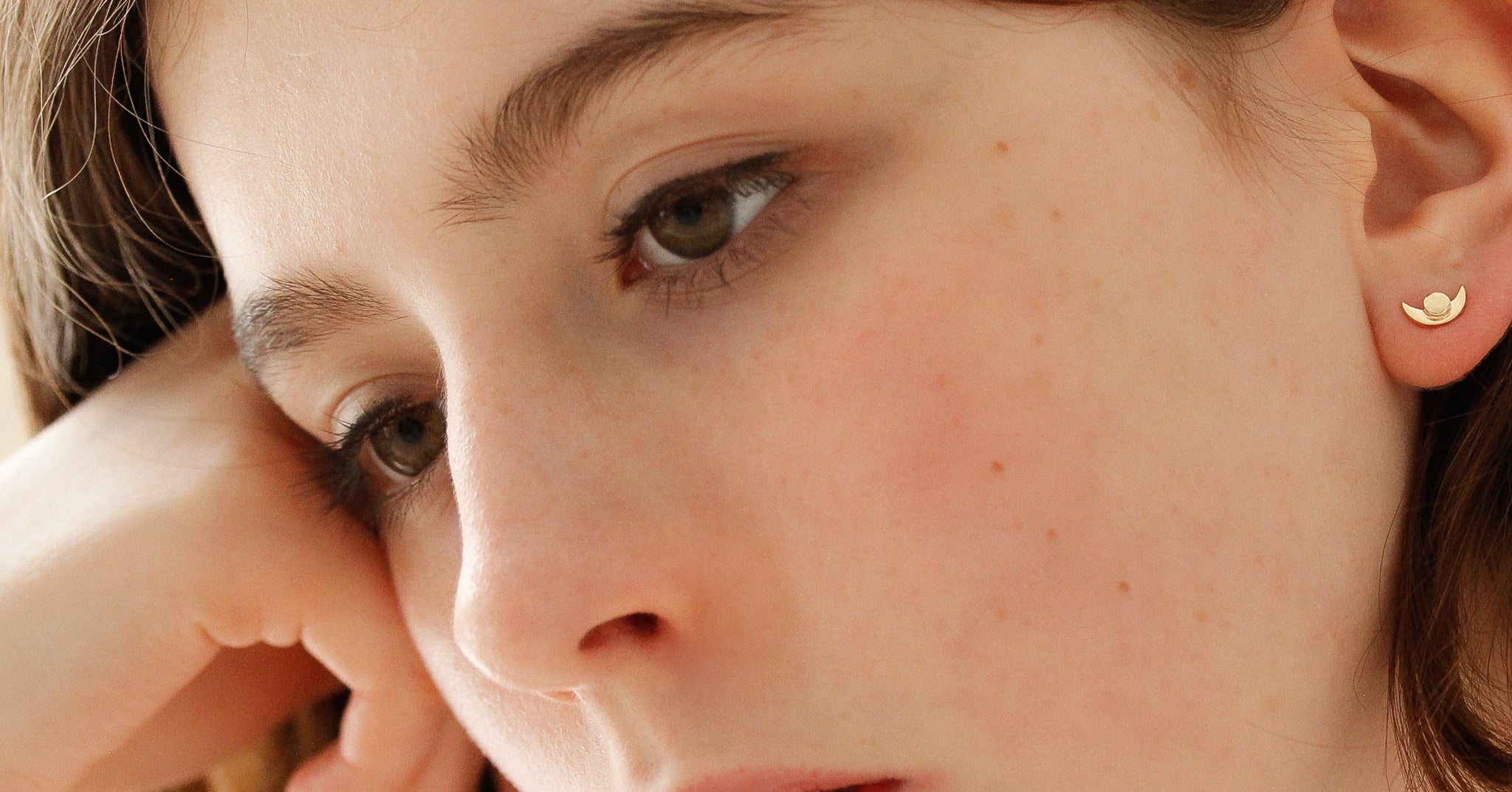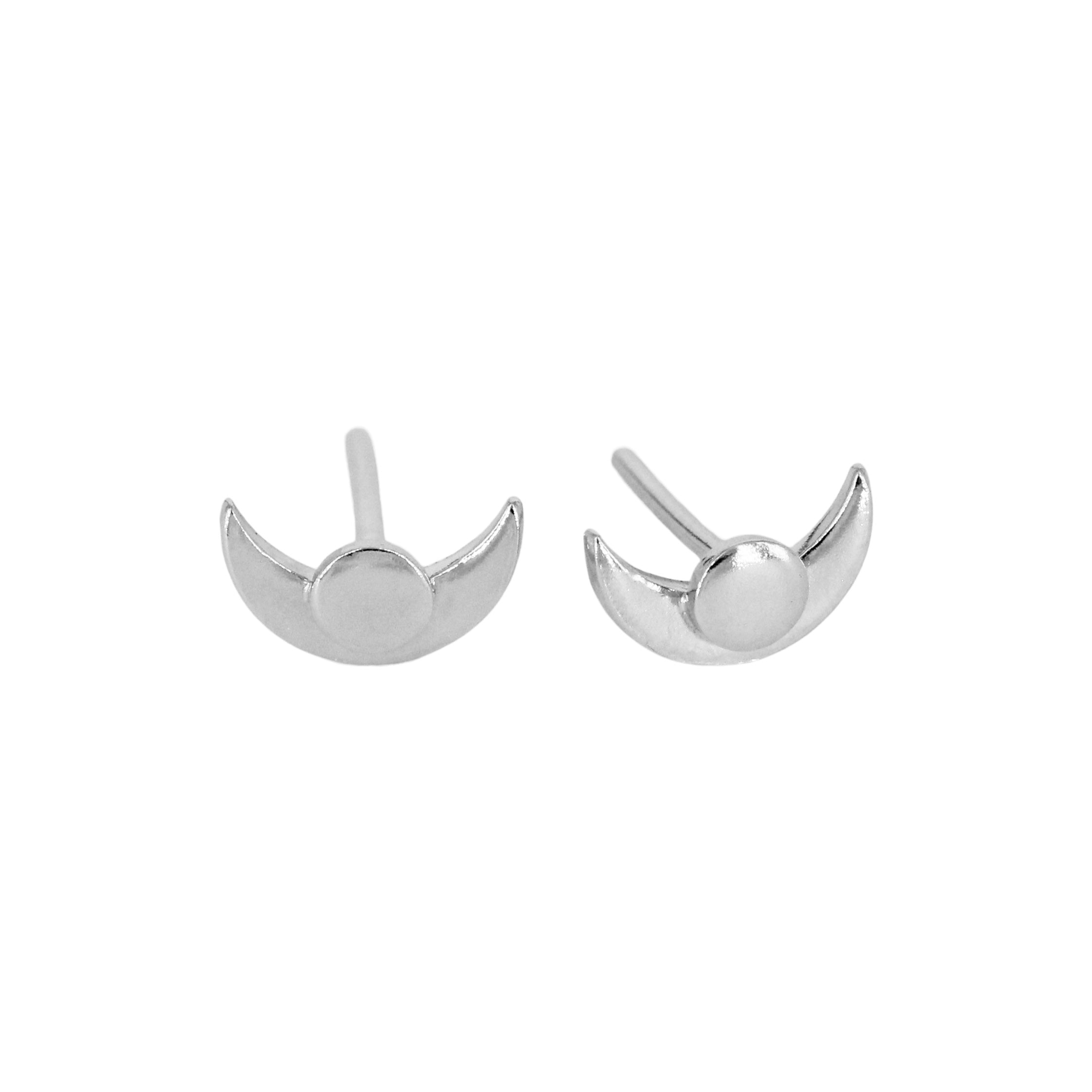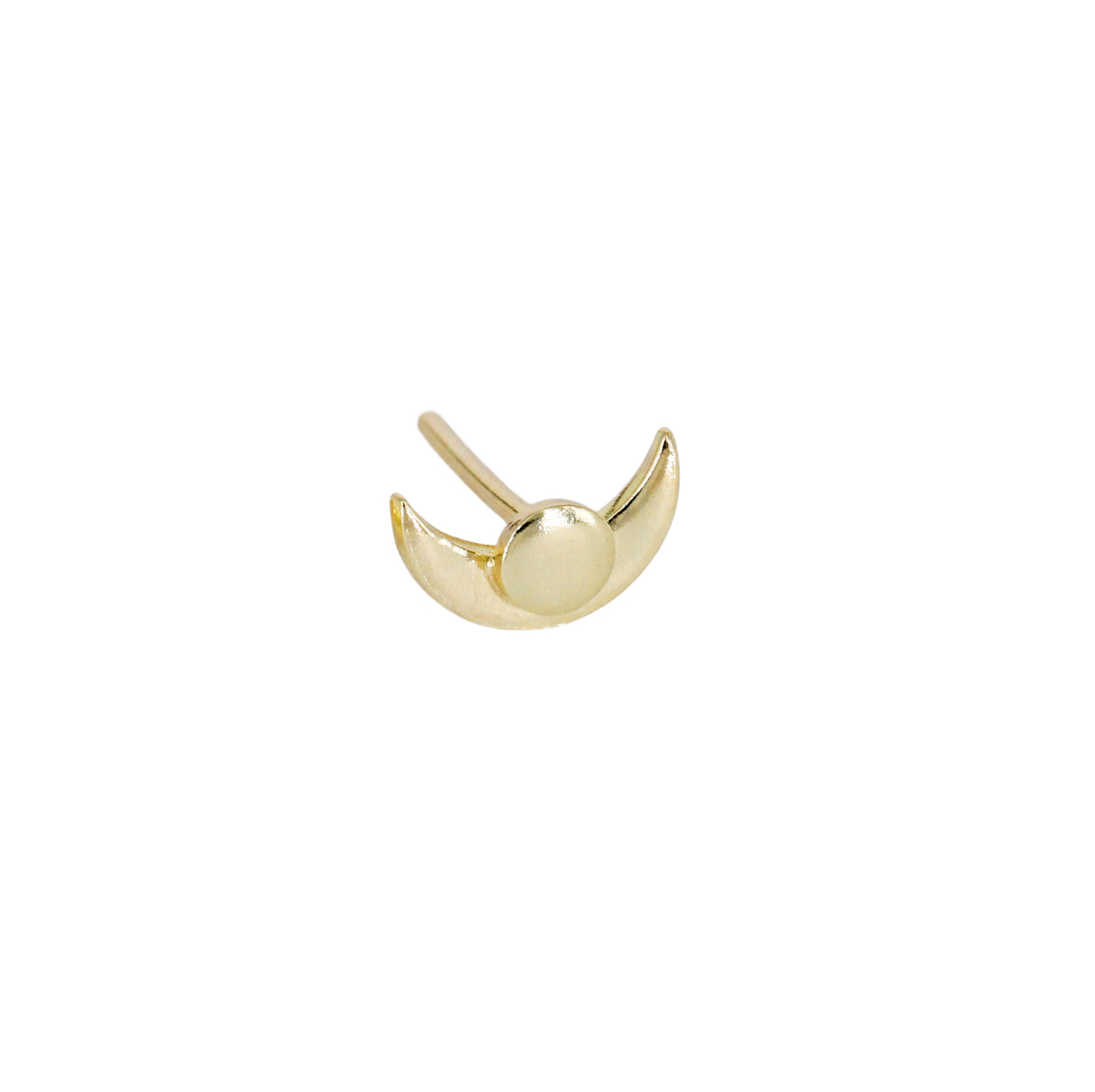 Mini Demilune Stud Earrings
Crescent shaped in form, our Demilune Stud Earrings are miniature in size and modeled after the Demilune Earrings:
https://julienolanjewelry.com/collections/fine-earrings/products/demi-lune-earrings
The solid shapes of these stud earrings were hand fabricated and made into a mold which gives way to a uniquely textured surface.  Available in 14k yellow or sterling silver.  A perfect pair of stud earrings that will compliment any occasion.  
14k yellow gold or sterling silver friction earring backs.

14k yellow gold or sterling silver earring posts.

Stud earring measures 5/16" x 3/16".
Mini Demilune Stud Earrings