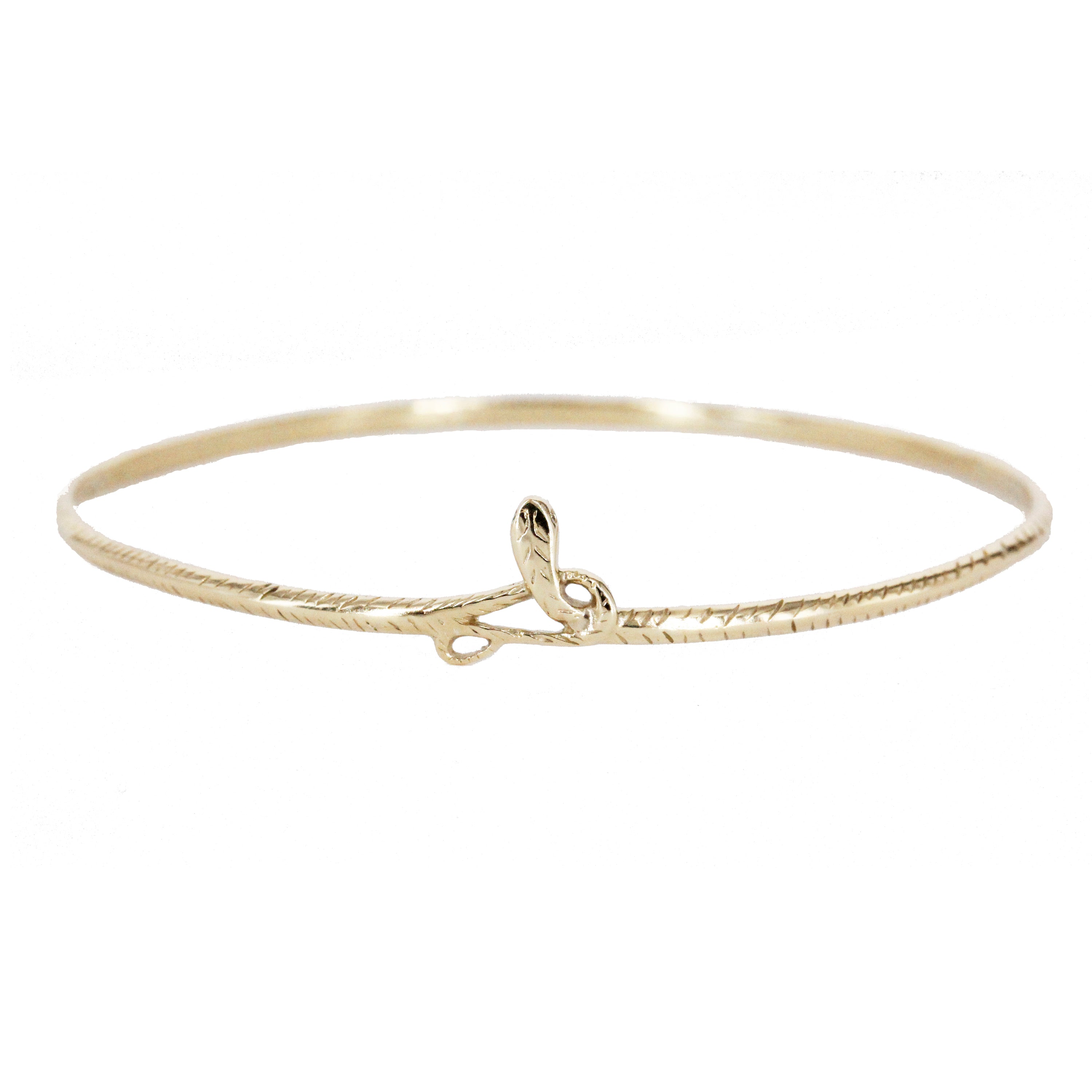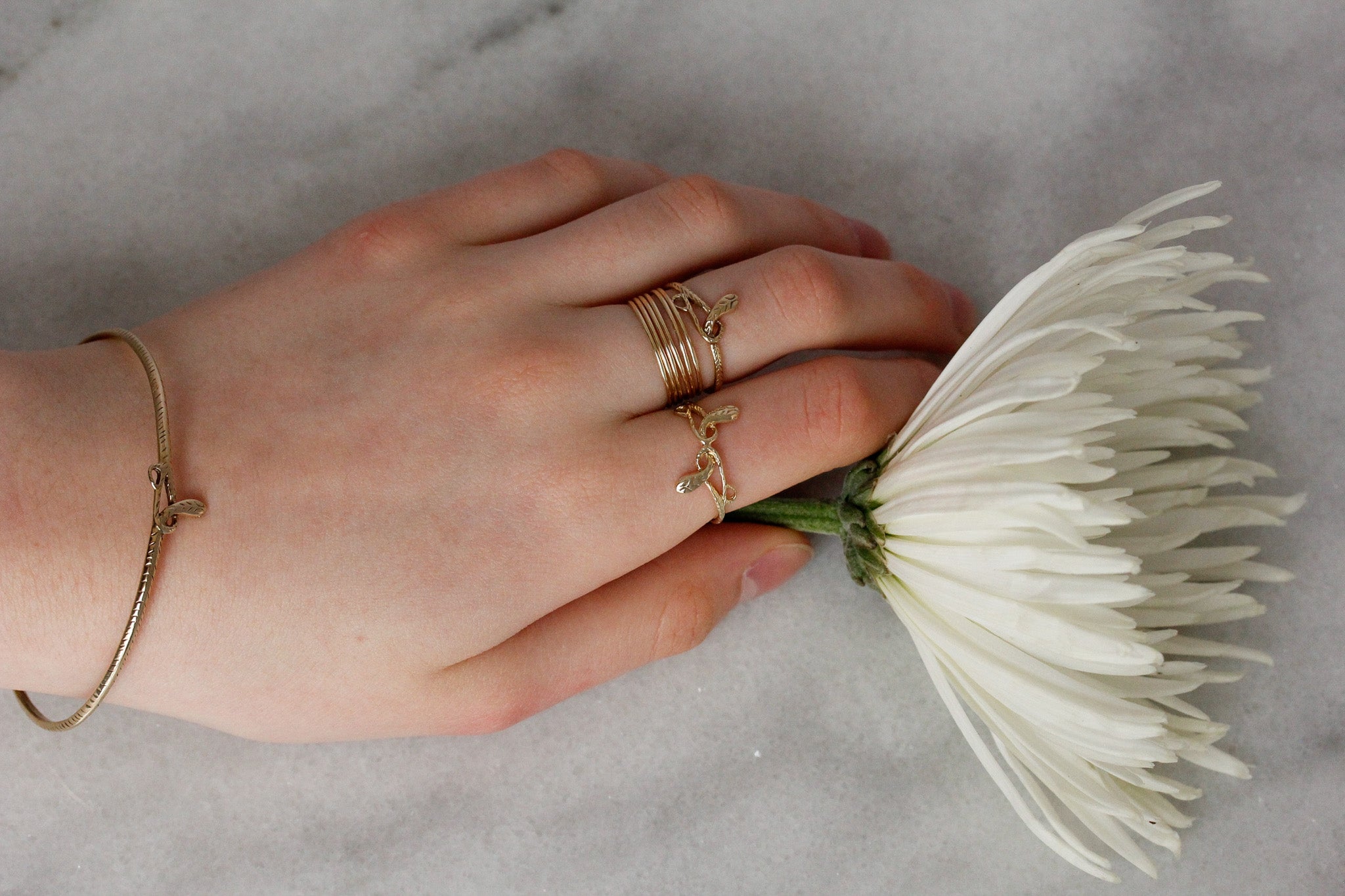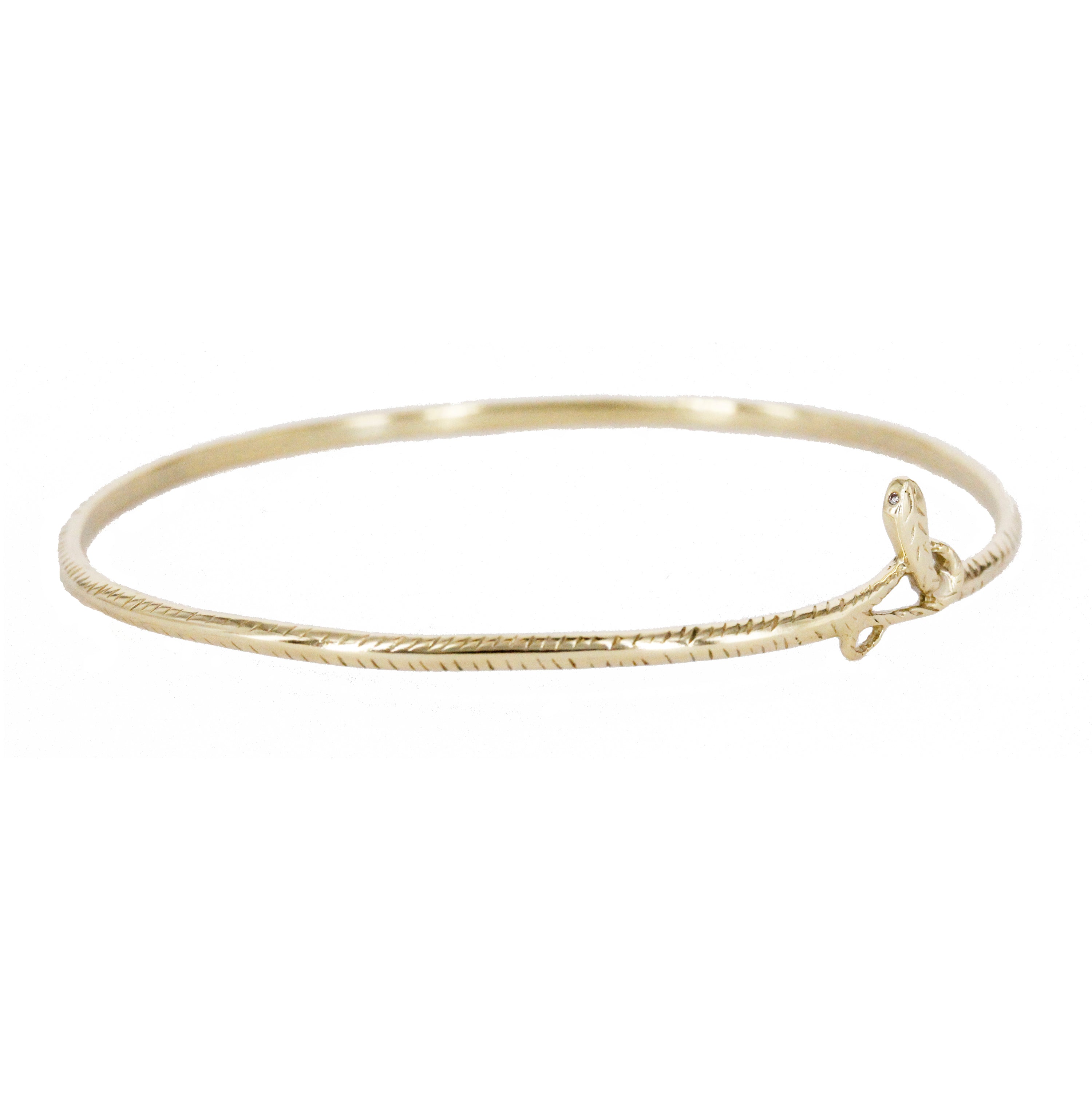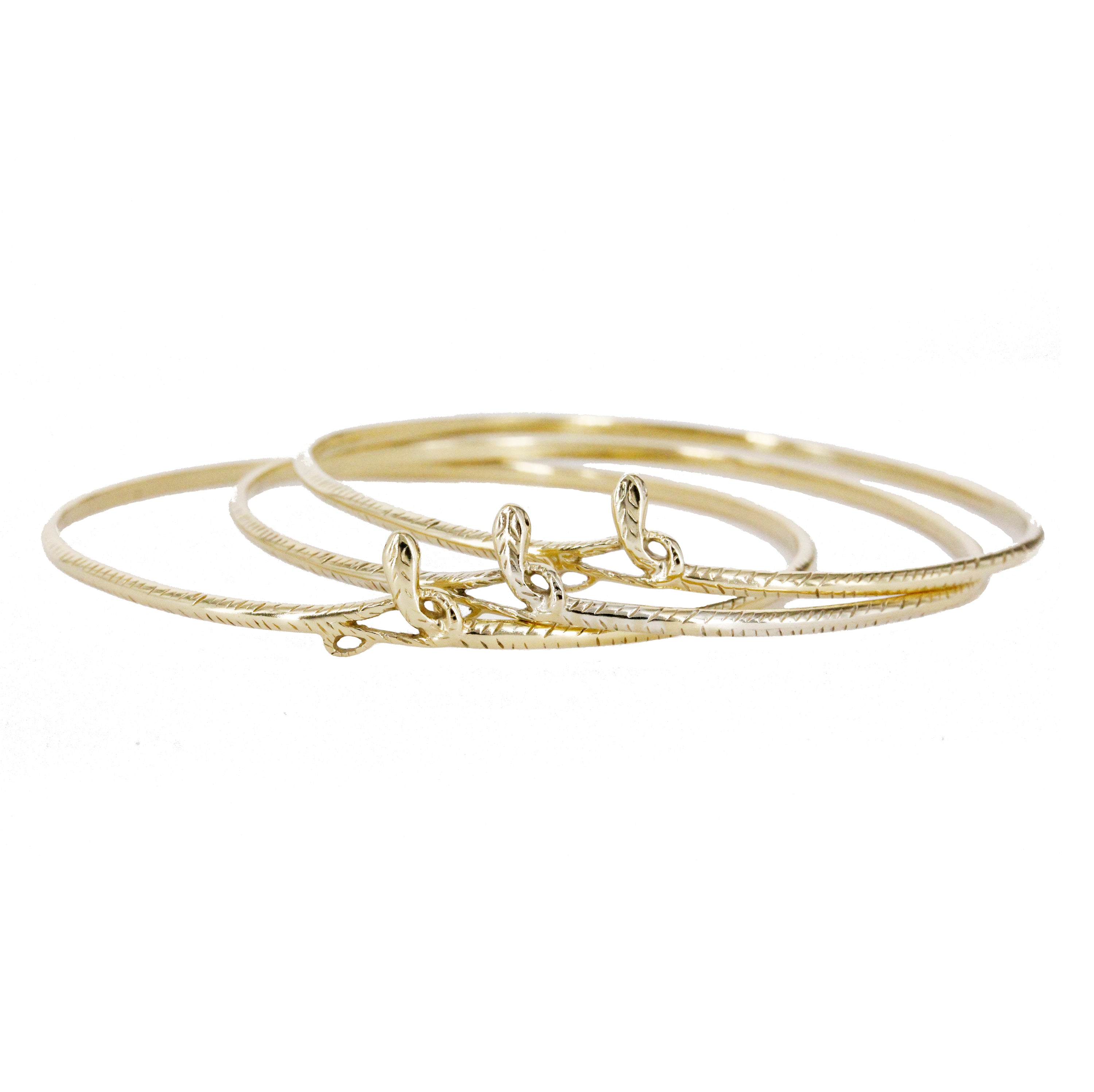 This 14k yellow gold bangle bracelet was inspired by Greek mythology. The snake is a symbol of regeneration and rebirth and the motif gives way to the Victorian notion of undying love.  The winding form of the snake delicately wraps around one's wrist.  The bangle itself has been hand engraved with perfectly imperfect markings.  The diamond eyes radiate clarity.  This hand crafted design is another nod to futures and pasts, known and unknown.
A lightweight bangle bracelet approximately 1.5mm thick with an optional 2 diamonds for the eyes.
Available in sizes x-small, small, medium, and large.  Here is a helpful link to help you accurately size for a bangle bracelet: https://www.riogrande.com/article?name=Bracelet-Sizing-How-To .  Pictured is a size small.
2 flush set .70 mm white diamonds.  Choose between black or white diamonds, email julie@julienolanjewelry.com.
Each piece is handmade with a lead time of 2-3 weeks.  If you need this sooner, please feel free to email julie@julienolanjewelry.com.
Serpent Bangle Bracelet