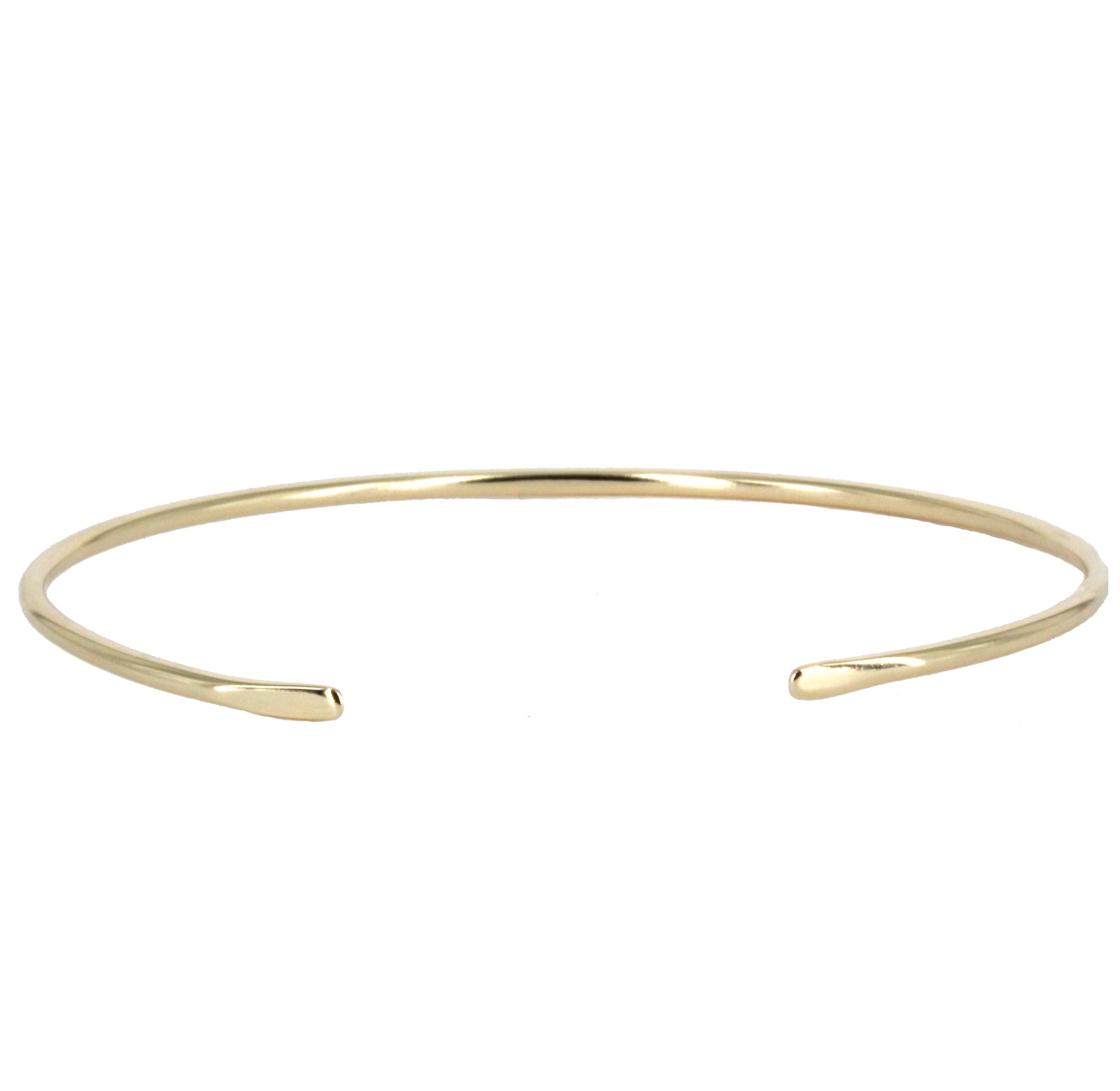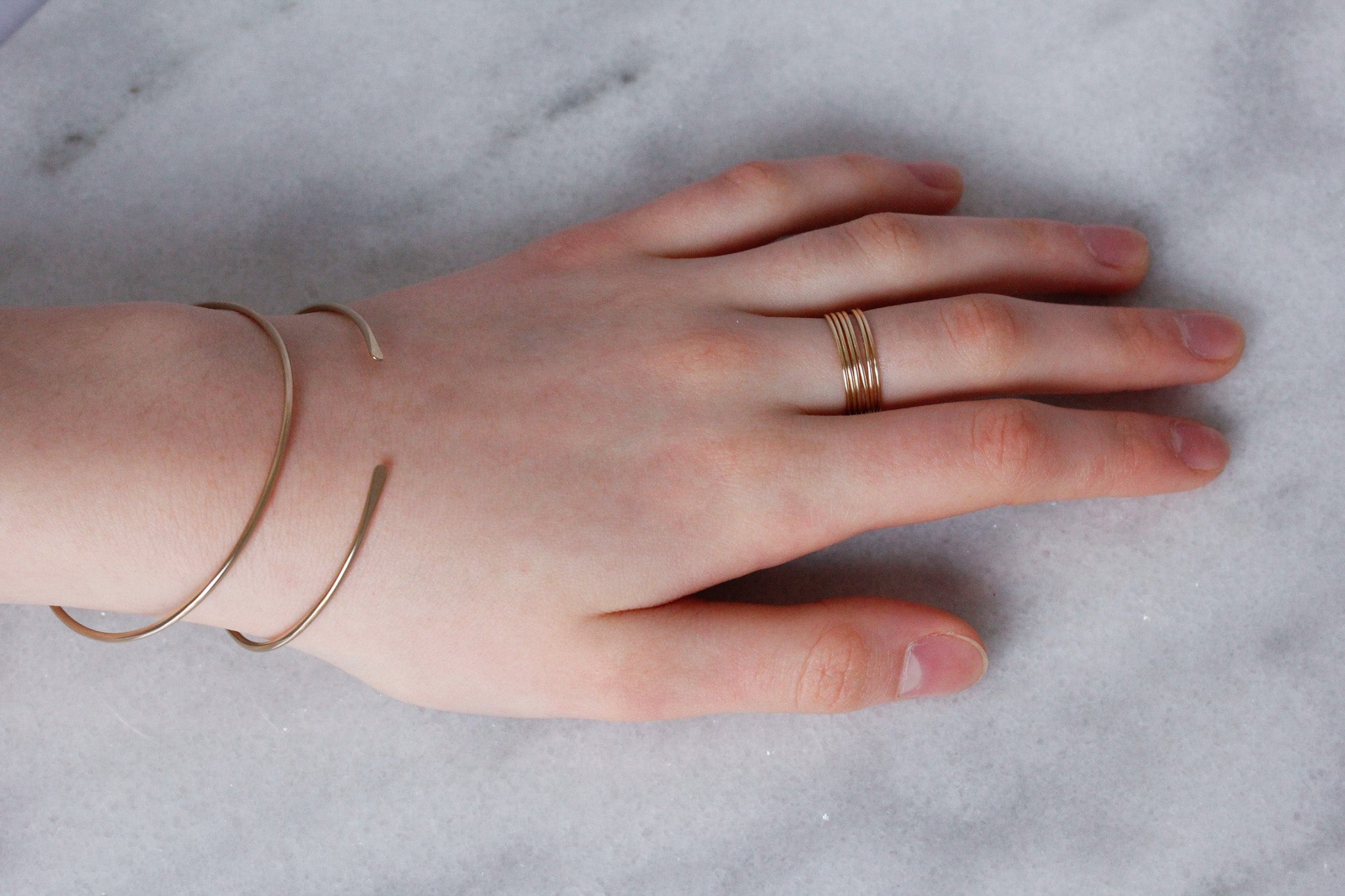 A great every day hand forged lightweight cuff bracelet. 
This oval shaped cuff looks good on its own or paired with another favorite bracelet. 
Available in sterling silver or 14k yellow gold.
Why gold?  The shine, beauty, and indestructible nature of gold makes this an heirloom quality piece to add to your collection for generations to come.
6", 1" opening, 2 3/8" diameter, 1.63 mm thick, smoothed ends.  
Slightly adjustable.
Cuff Bracelet