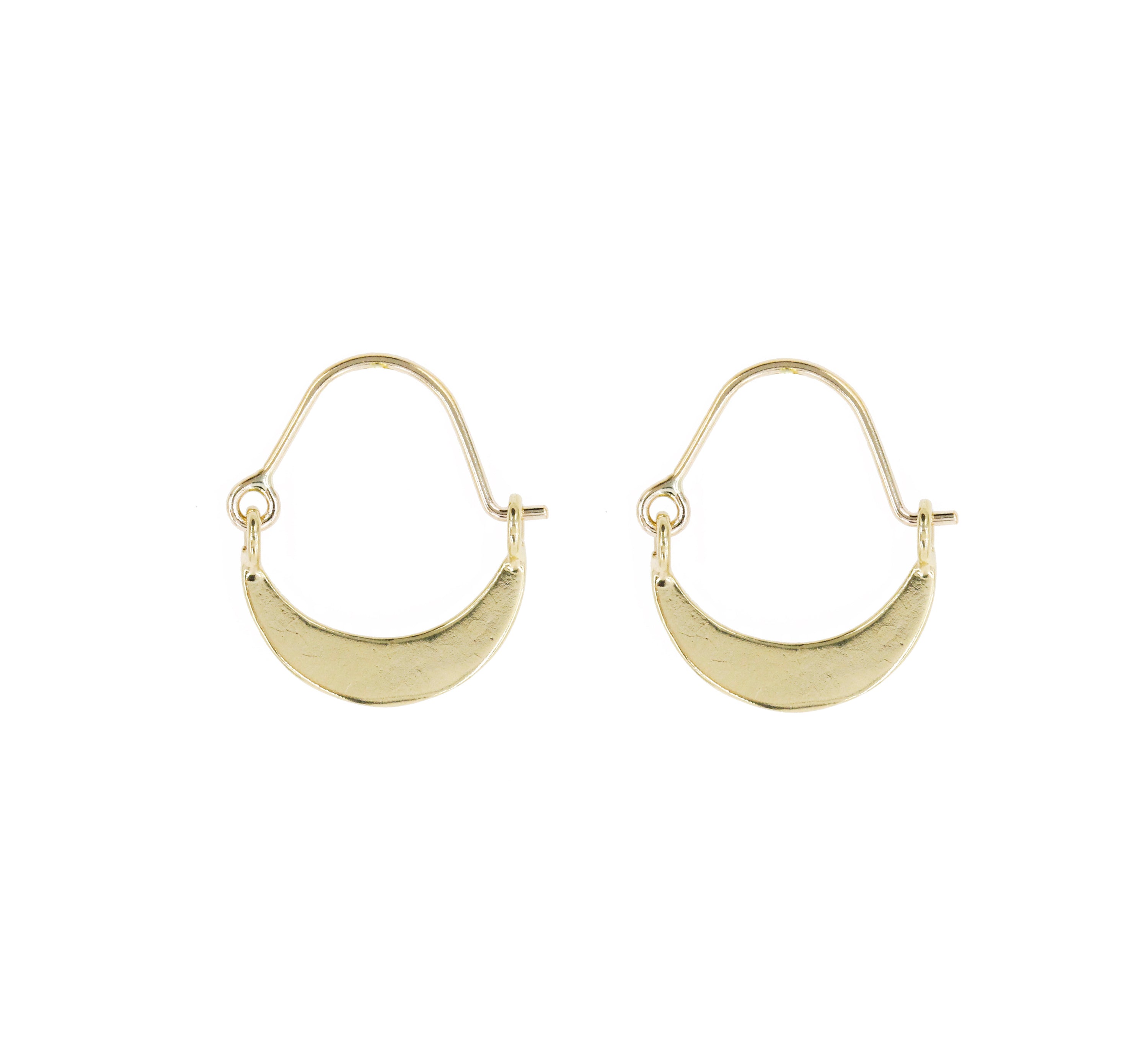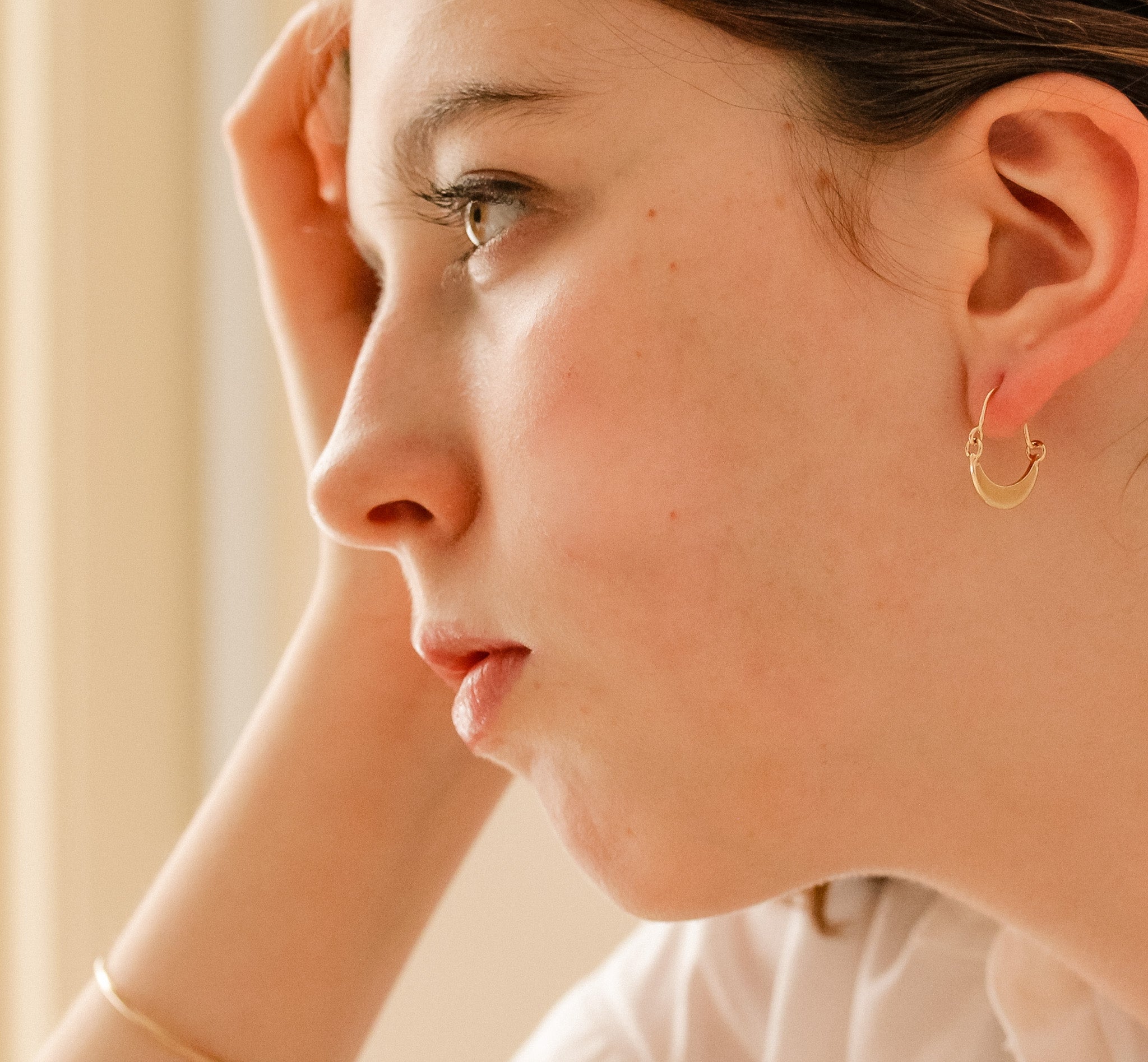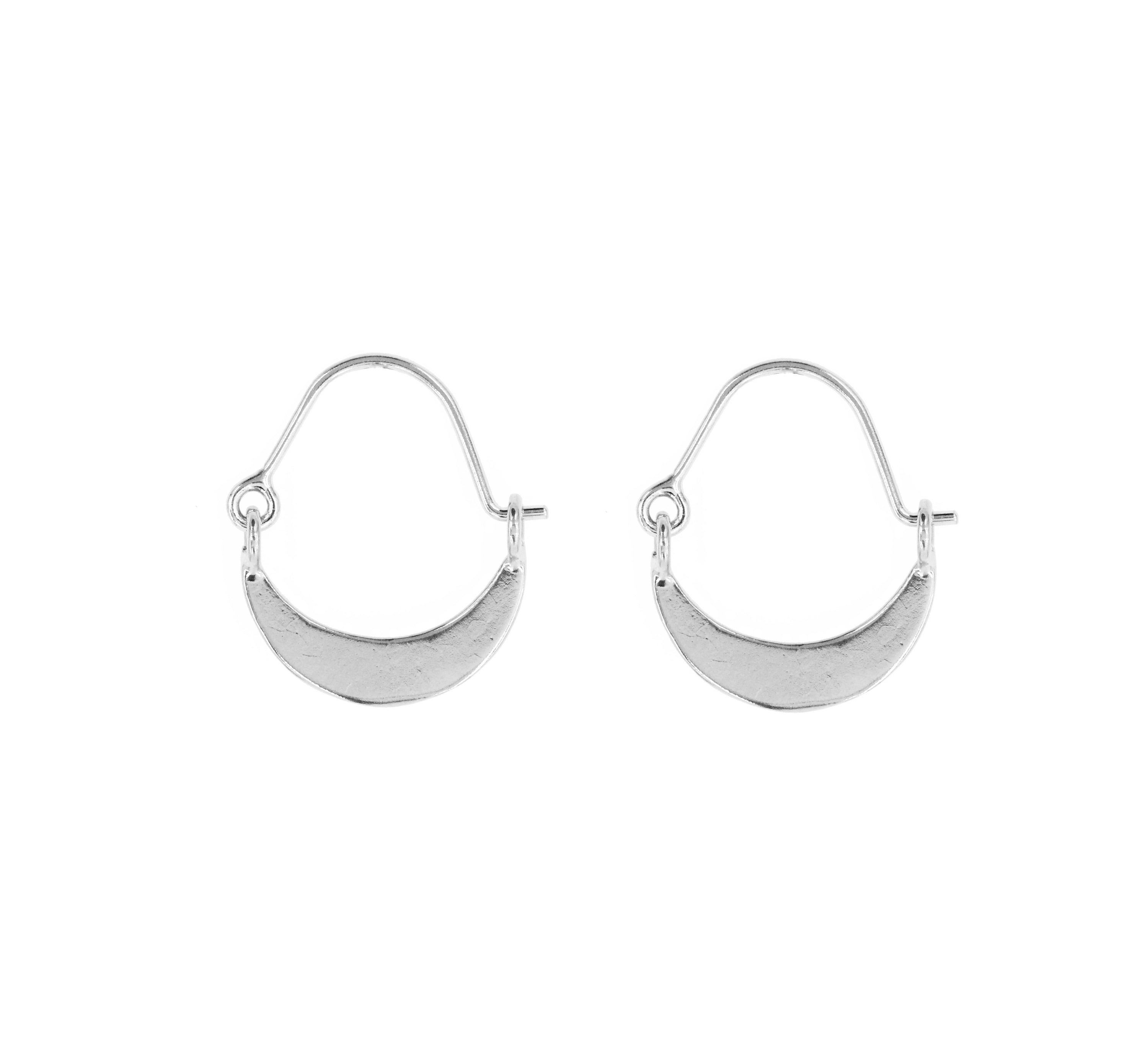 Crescent shaped in form, our Bow Earrings are part of, "The Moon Rise Collection". 
The solid shape of these earrings were hand fabricated and made into a mold which gives way to a uniquely textured surface .  Available in 14k yellow gold or sterling silver.  A perfect pair of earrings that will compliment any occasion.  Lightweight to wear with just the perfect amount of sway.
18 mm long x 15.50 mm wide.
Secure locking closure.
Each piece is handmade with a lead time of 2-3 weeks.  If you need this sooner, please feel free to email julie@julienolanjewelry.com.
Bow Earrings