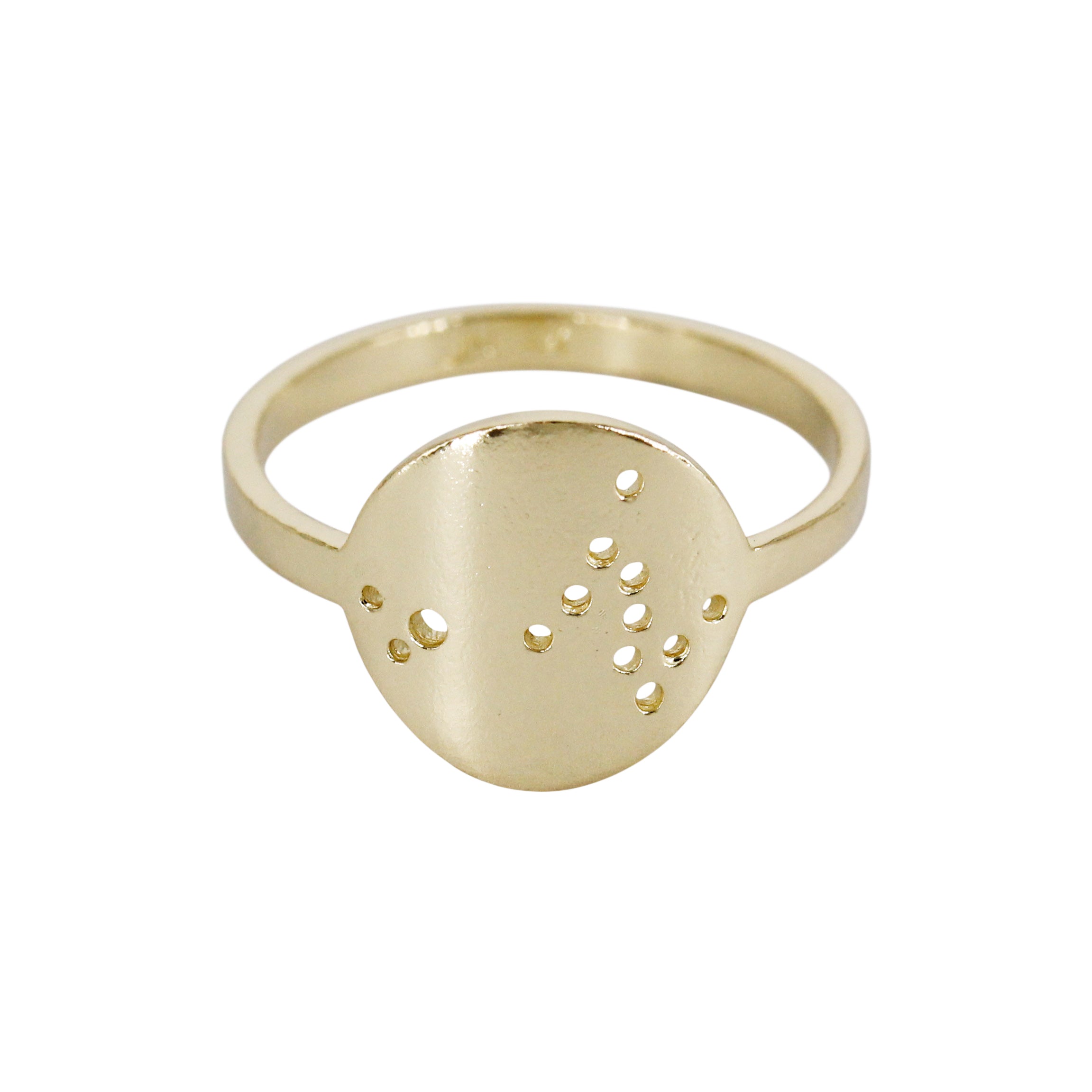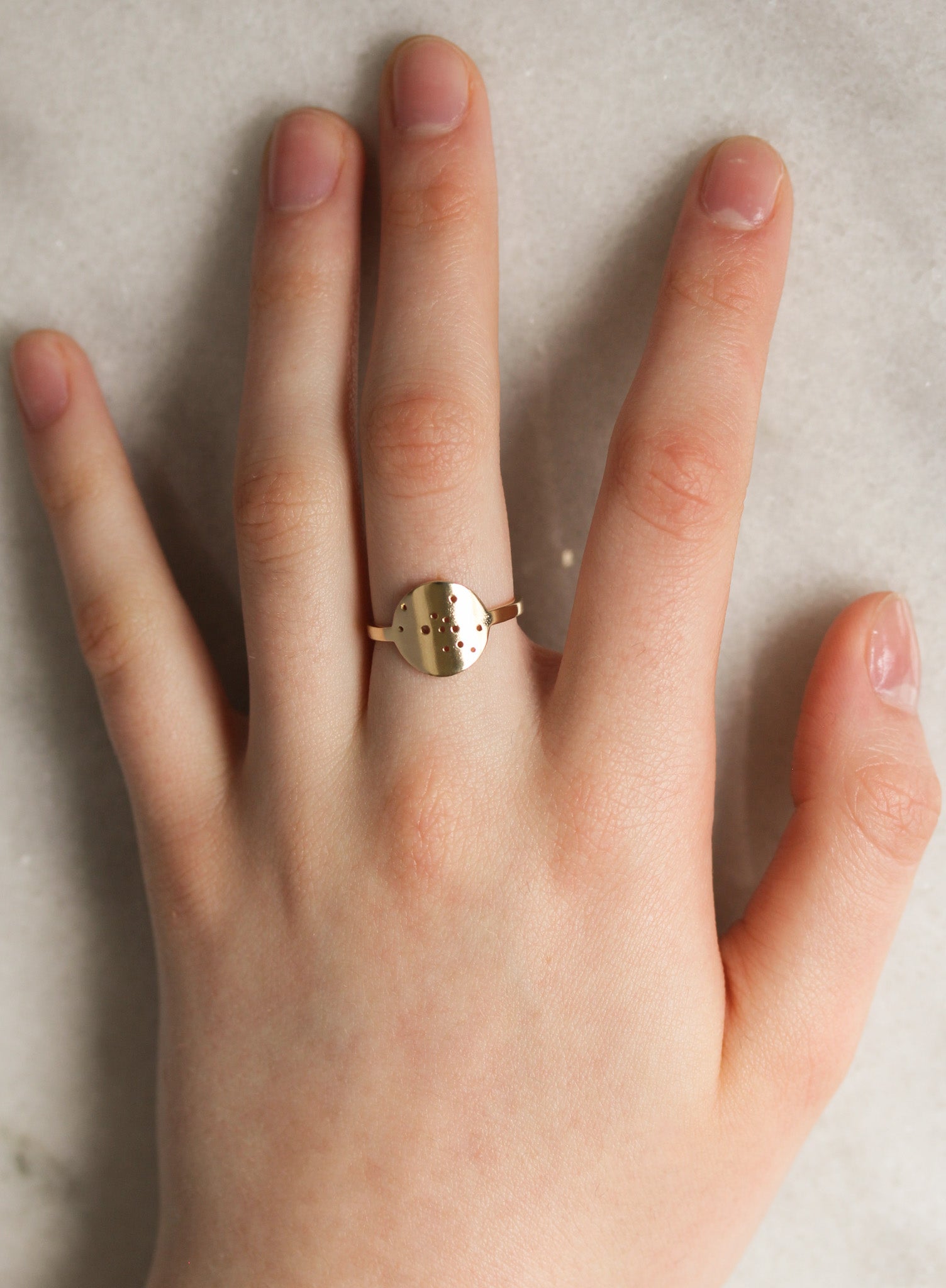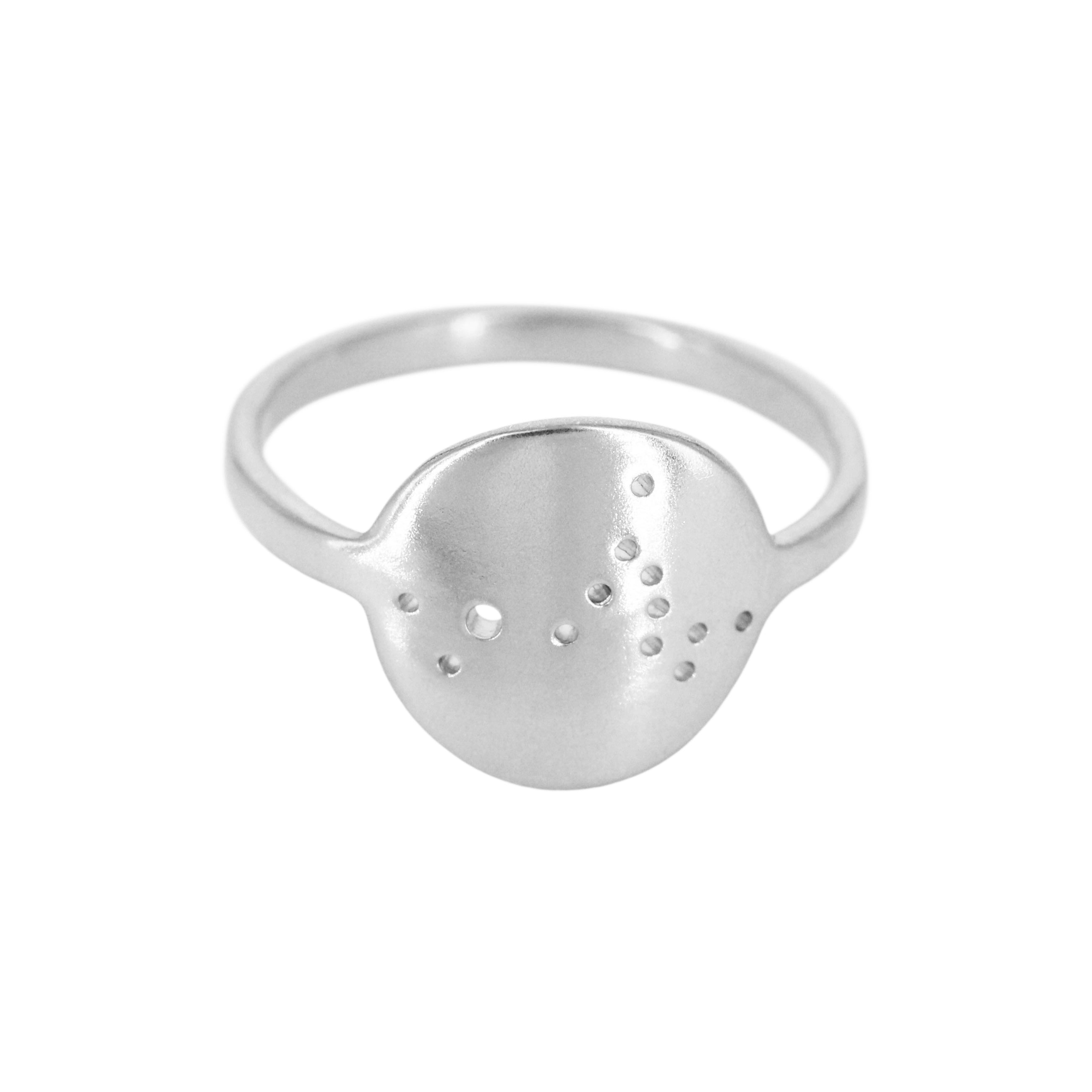 Scorpio Zodiac Constellation Ring / Silver or 14k
The initial idea of making zodiac jewelry came about from an out of print book called, The Lore and Lure of Outer Space.  I found these very simple illustrations from a 19th century Swiss calendar depicting each zodiac constellation.  I figured these drawings would render well on metal and I began creating this collection of jewelry. 
The original shape of this ring was created by hand and completely hand fabricated by me.  Once the ring seemed like a finished piece, I decided to make a mold.  
All 12 zodiac constellations are available. 
Curved rounded face 1/2" in diameter.
Ring shank is 2 mm wide by 1.20 mm thick.
Cast in sterling silver or 14k yellow gold.
High shine finish.
Available in half sizes.  
 Each piece is handmade with a lead time of 2-3 weeks.  If you need this sooner, please feel free to email julie@julienolanjewelry.com.
Scorpio Zodiac Constellation Ring / Silver or 14k