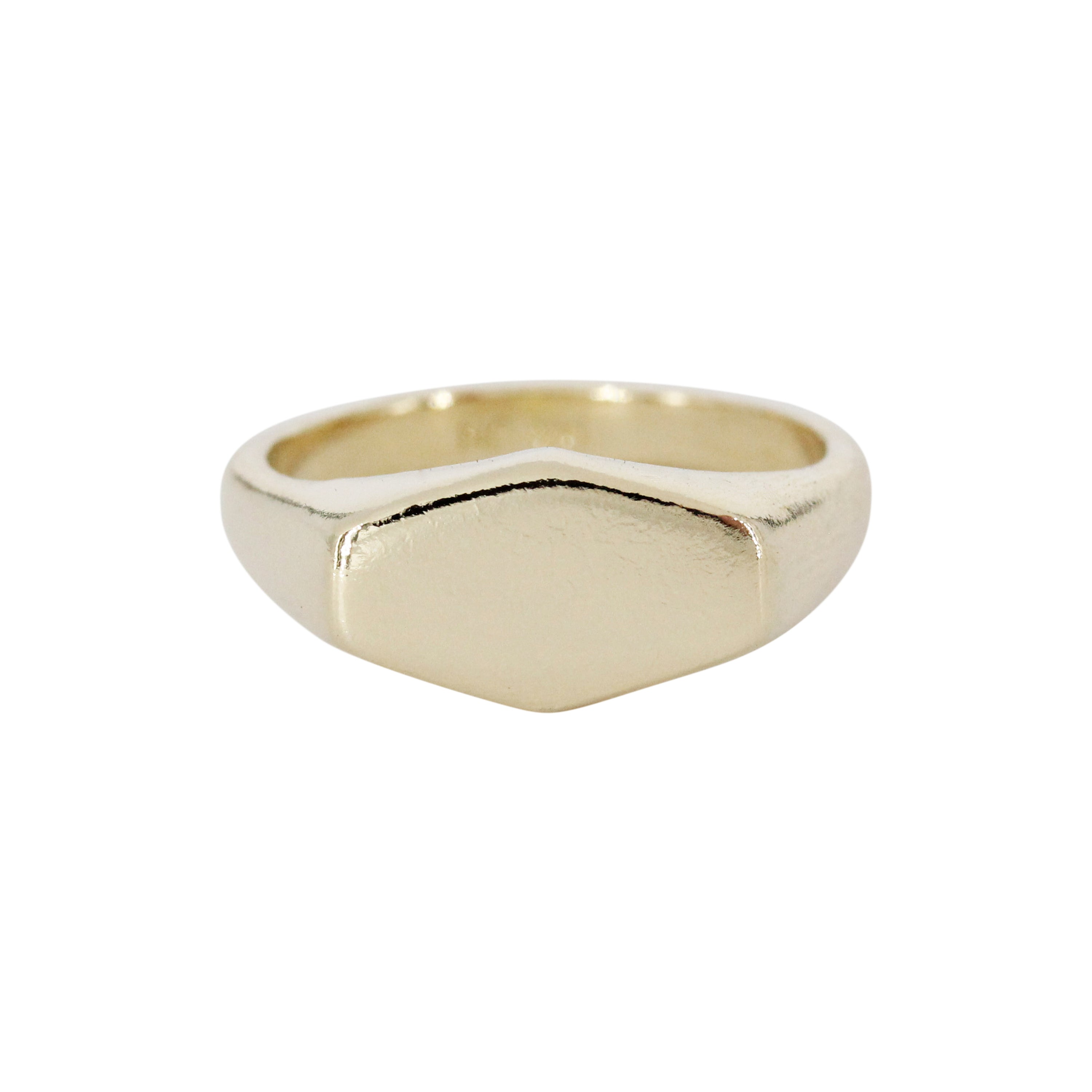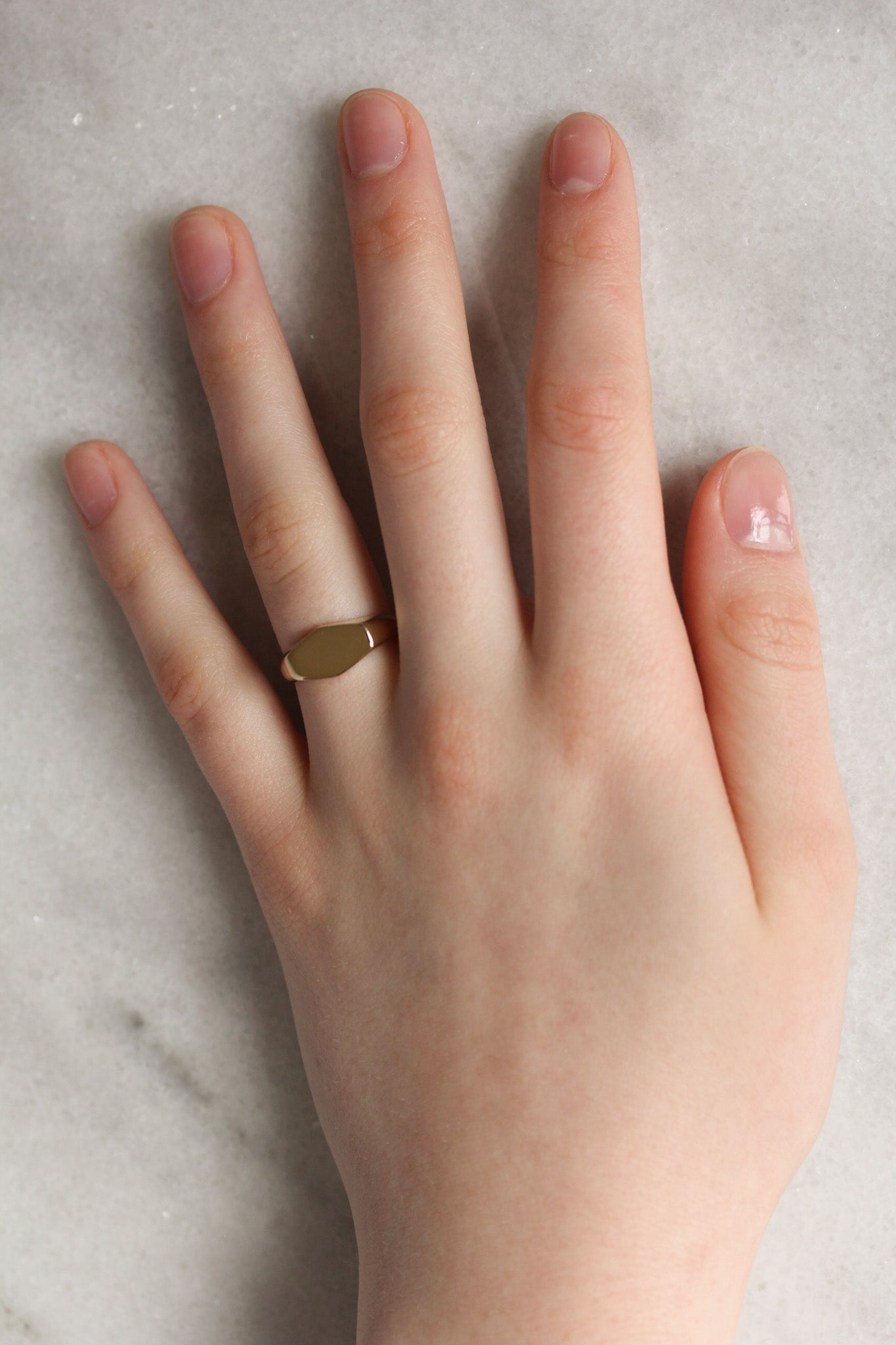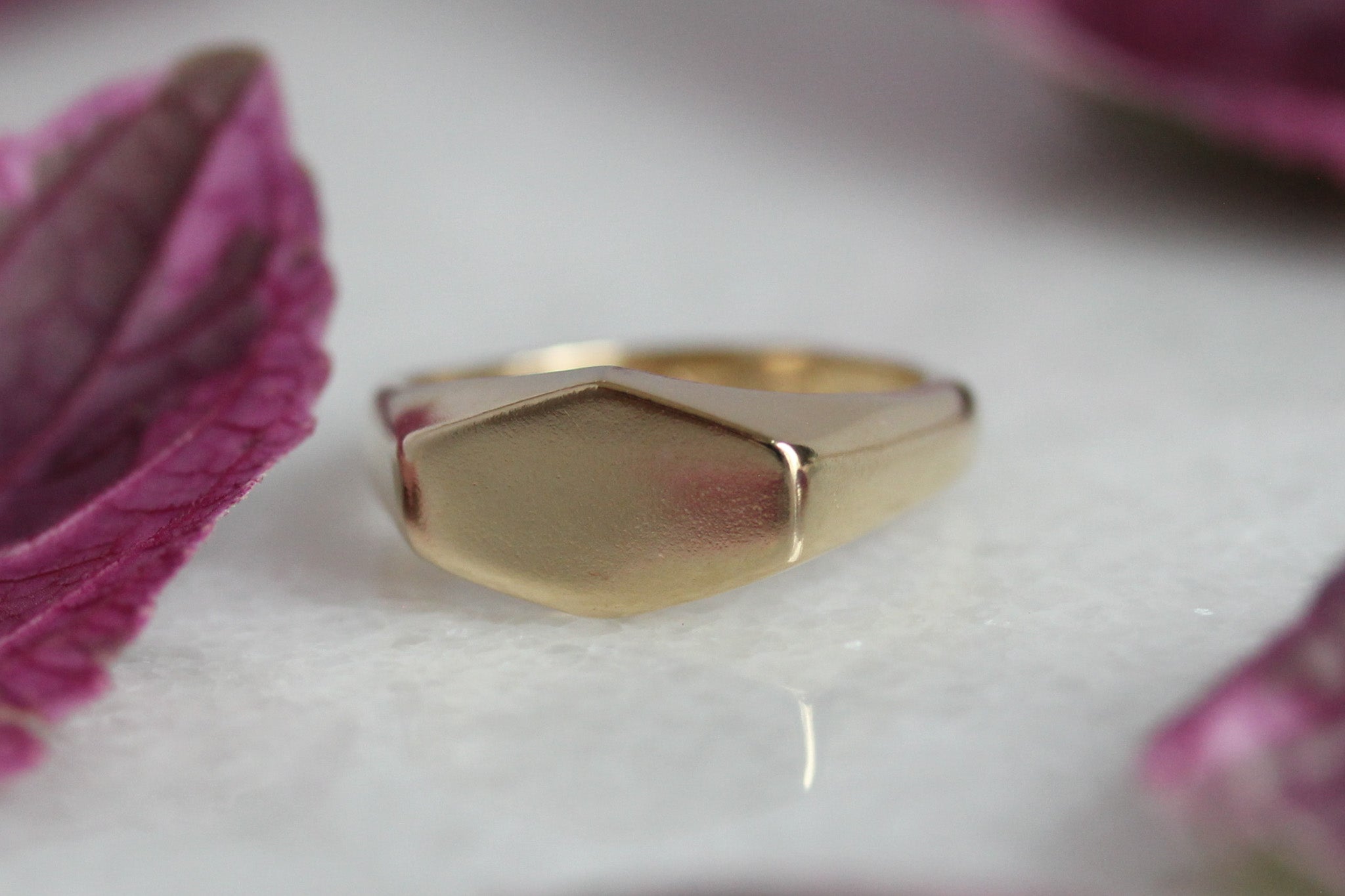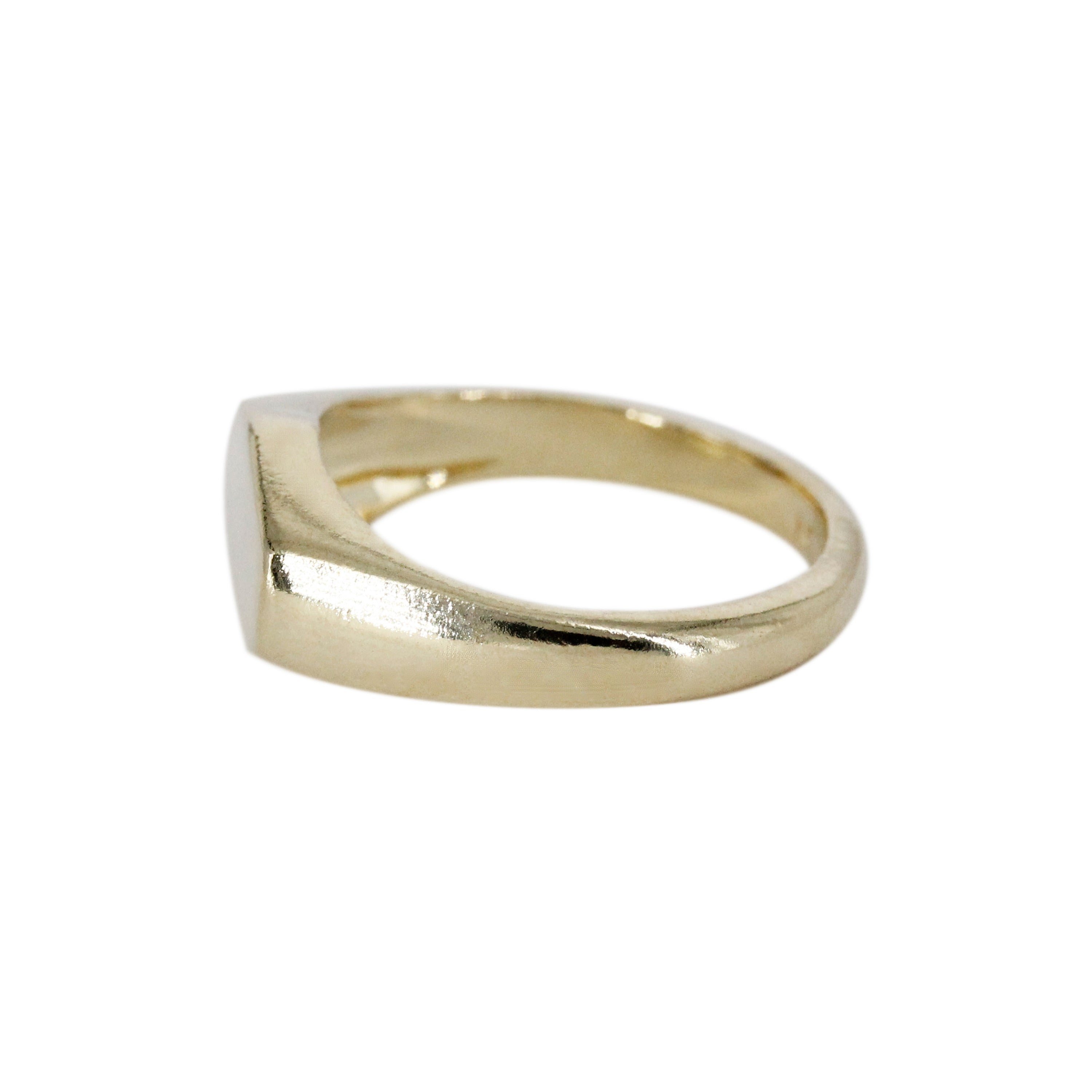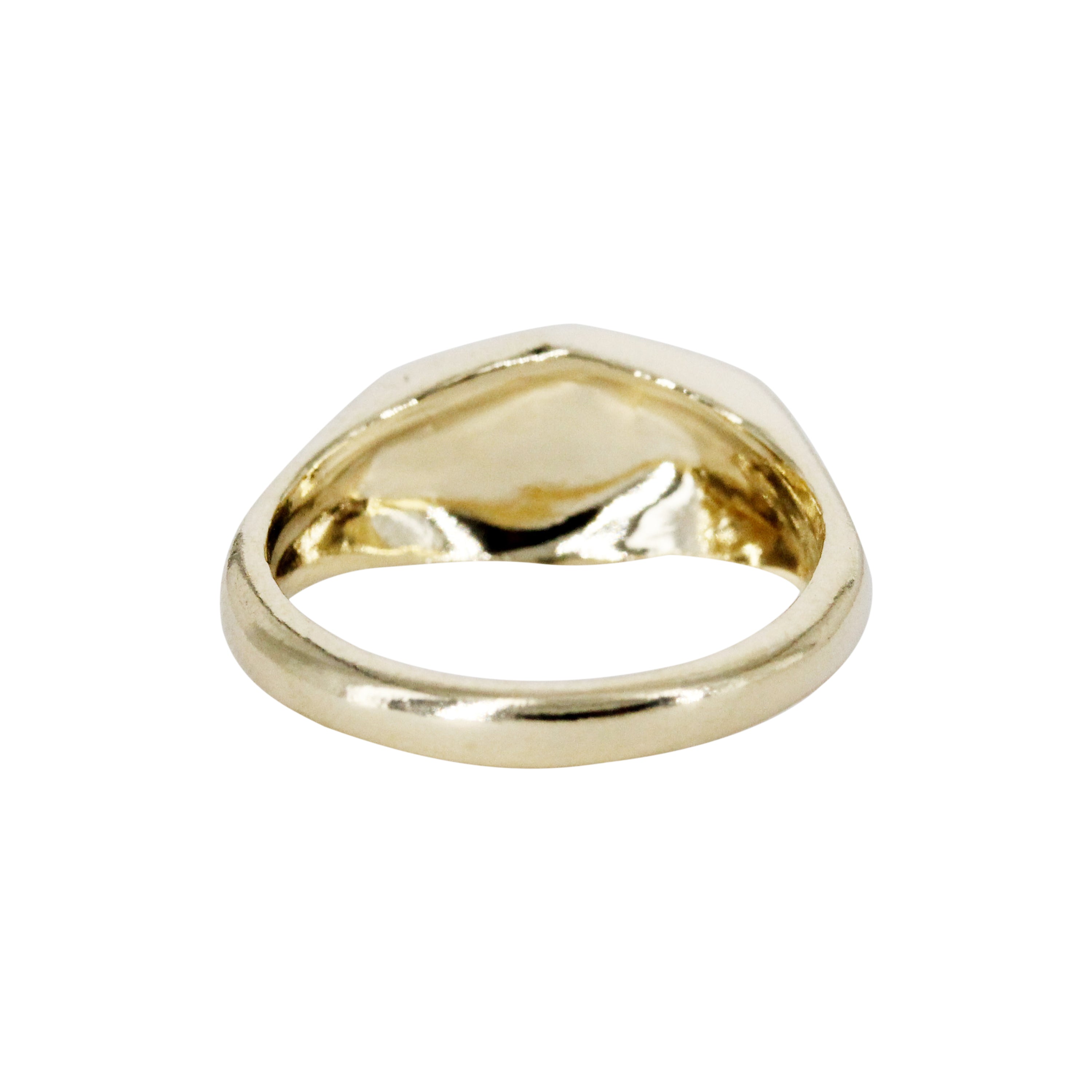 This is not your classic signet ring but can be thought of this way as the face is an open canvas for a hand engraved letter or small design.  The shape of the hexagon is found throughout nature and can also be associated with harmony and balance.
This straightforward unpretentious signet ring is meant for anyone.  One could consider wearing this as a pinky ring.

14k yellow gold.
Ring thickness from ~1.50 mm to 2.50 at the top.
Sizes 4-8.  Available in half sizes, email julie@julienolanjewelry.com.
Each piece is handmade with a lead time of 2-3 weeks.  If you need this sooner or are interested in an initial or design, please feel free to email julie@julienolanjewelry.com.
Hex Signet Ring